Aung San Suu Kyi's "Rule," One Year In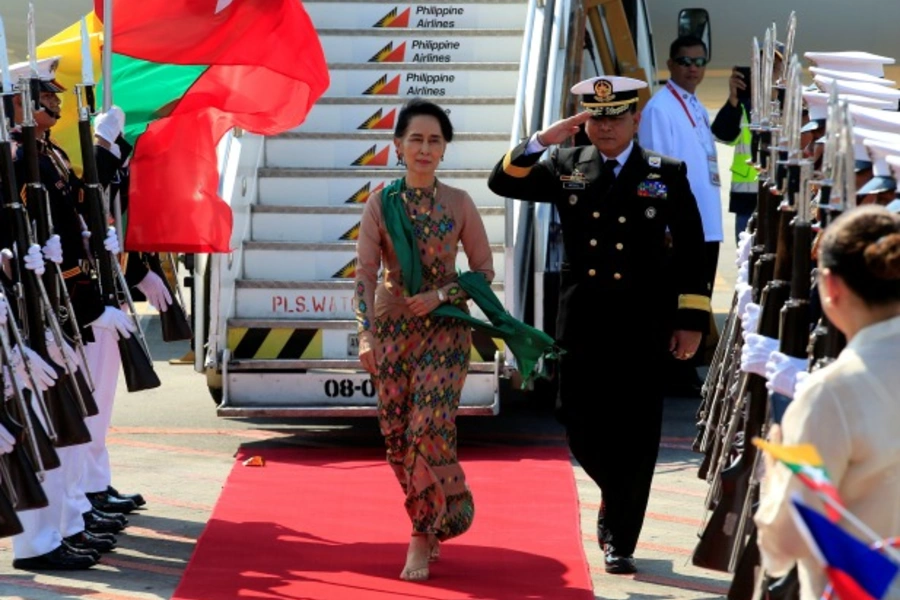 Roughly one year after Aung San Suu Kyi and her National League for Democracy (NLD) party took control of Myanmar's parliament, and Suu Kyi became de facto head of state (Myanmar has a president, but Suu Kyi is widely known to control the government), the euphoria of last year has melted away. When the NLD won a sweeping electoral victory in November 2015, the country's first truly free and accepted national elections in decades, it gained a massive majority in the lower house of parliament, as well as control of most of the country's provincial legislatures. Myanmar citizens swept onto the streets of Yangon and other cities to celebrate. The military, which had ruled the country as a junta or a quasi-civilian regime between 1962 and 2015, publicly affirmed that it would accept the results of the election---and, in theory, a transfer of power to a civilian, Suu Kyi-led government.
Suu Kyi, the democracy icon and Nobel Peace laureate who was kept under house arrest for years under military rule, had offered a broad slate of promises to the Myanmar public. She had vowed to aggressively push for a lasting peace deal with the country's many ethnic insurgencies, some of which have been fighting the government for decades. "The first responsibility of the next government is to build peace," she said in an address in January 2016. She had promised to protect threatened minorities, such as those Muslim Rohingya in Rakhine State. She had promised to build a developed country that did not rely on handouts of foreign aid, telling people on the campaign trail in 2015, "we don't want to be a country which needs to ask other countries for help."
Yet in the past year, most of these promises have seemed hollow, and Myanmar's stability, always fragile, appears to be disintegrating even more rapidly than it was in 2015. For more on my assessment of Suu Kyi's first year in office, read my new article in The National.