Boko Haram Evolves and Persists in Northeast Nigeria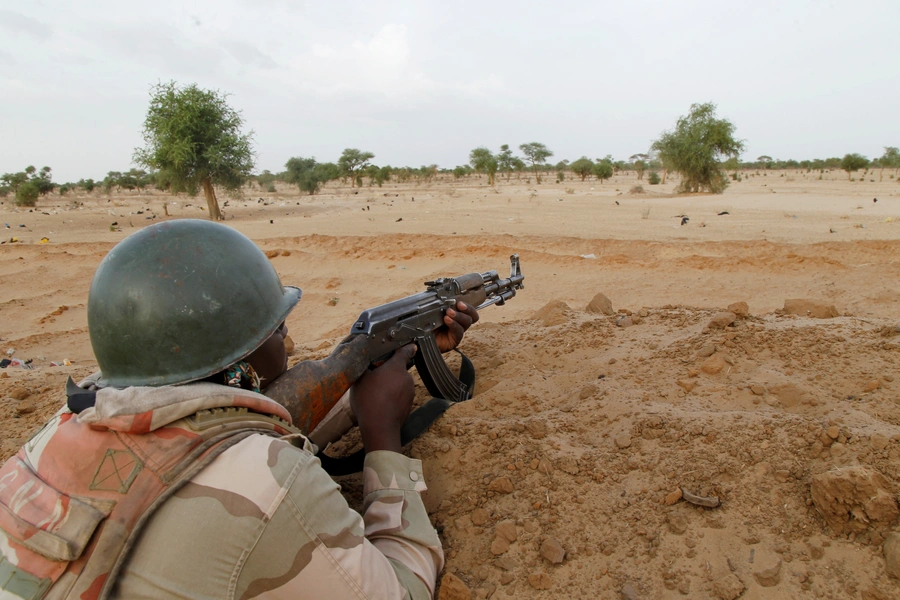 Command and control among Boko Haram factions operating in Nigeria's Borno state and adjacent territories remains obscure. One faction appears to be led by Abubakar Shekau, well-known for his taunting, bloody videos, and his kidnapping of the Chibok school girls in 2014. Another, the Islamic State West Africa (ISWA), apparently backed by the Islamic State (IS), was once led by Abu Musab al- Barnawi, though Mamman Nur was understood to hold real power. Last year, Nur appears to have been assassinated because he was too "soft." In March 2019, Abu Musab al-Barnawi was replaced by Abu Abdullah Ibn Umar al-Barnawi. (Al-Barnawi denotes that the person is "from Borno," so the current and former ISWA leaders do not necessarily have any blood relationship.)
The report of a leadership change is based on IS audio recordings, though the extent of IS control over the leadership struggle with ISWA is not entirely clear. If, indeed, Abu Musab and Mamman Nur were "soft," it is likely that Abu Abdullan Ibn Umar will be "hard." However, what "hard" and "soft" actually means is obscure, as is the relationship between the Boko Haram factions and Abu Bakr al-Baghdadi.
Northeast Nigeria and adjacent regions continue to be the center of Islamist jihadist extremism. Scores of civilians were targeted and killed in southeast Niger by Boko Haram in early April, forcing thousands to flee to Diffa, a Nigerien border city. With the collapse of the IS in Iraq and Syria, some observers are characterizing Borno as the "largest remaining Caliphate," though how and to what extent it is a direct successor to IS remains unclear. 
The Nigerian army, in conjunction with the Multinational Joint Task Forces (MNJTF), continues to claim military success against Boko Haram. In neighboring Chad, officials are claiming that Chadian forces killed sixty-three "terrorists" in a mid-April attack on a military facility. But, the number of Boko Haram incidents has not declined. In early April, the Islamic State West Africa released a video showing its execution of five Nigerian soldiers; subsequently, it was determined that three of the soldiers were members of the Civilian Joint Task Force, an informal militia that assists the regular army. In the past, such videos have had a deleterious effect on military morale.
The factions, for now, appear relatively distinct. The original split in 2016 had to do with, among other things, Shekau's leadership style, his understanding of Islam, and his targeting of Muslim civilians. ISWA, according to experts, has been more focused on winning hearts and minds, and has even developed a tax base. Especially since leadership changes over the past year, ISWA has attacked a number of military targets with success, overrunning military bases and stealing equipment. According to the Nigeria Security Tracker, military casualties have increased significantly since July 2018.
The Shekau and al-Barnawi factions of Boko Haram continue to evolve and even grow. Changes in leadership and tactics raise questions about the extent of their affiliation with IS and overall stability, but they also indicate that the movement is far from defeated.