Boko Haram Recruitment Strategies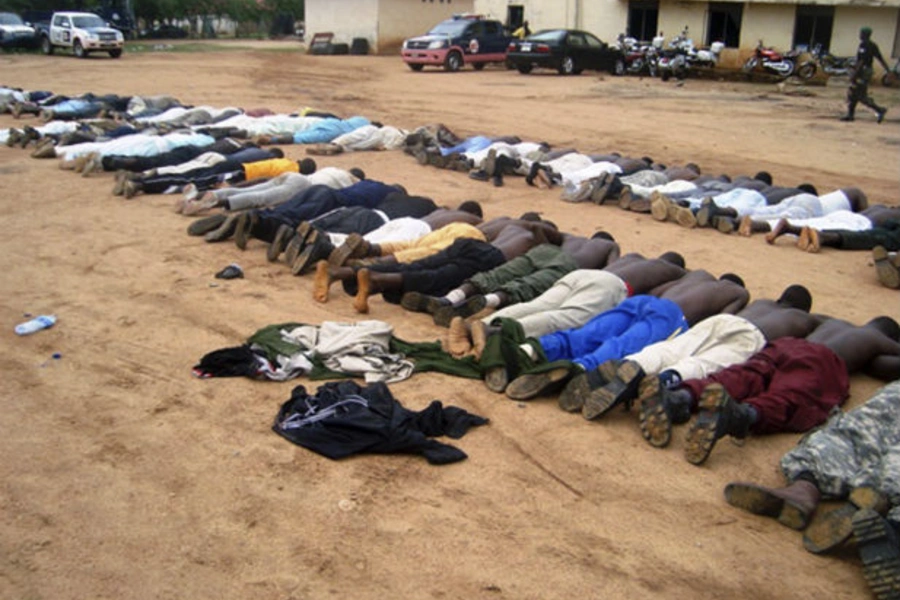 This is a guest post by Jacob Zenn, an analyst of African Affairs for the Washington D.C. based think tank, The Jamestown Foundation, and a contributor for the West Point CTC Sentinel.
April 2013 marks two and a half years since Boko Haram launched its first attack on a Bauchi prison in September 2010. Since May 2011, another group, Ansaru, which likely has close connections to al-Qaeda in the Islamic Maghreb (AQIM) and focuses on kidnapping foreigners, has also been active in northern Nigeria. Though both groups are relatively new, there is enough information available to identify some of their recruitment methods.
With respect to Boko Haram, I see four main factors that could attract recruits:
1) Financial Incentives: Some members join because Boko Haram pays them to kill Nigerian government officials, steal cars in Boko Haram's name and sell them to businessman or government officials, or to rob banks. Some immigrants from neighboring countries may also join for economic purposes.
2) Kinship: Some northern Nigerians, including politicians, may affiliate with Boko Haram because they are related to members, or to some of the one thousand followers of imam Muhammad Yusuf who were killed during clashes in July 2009.
3) Inter-religious and government violence: The history of violence between Muslims and Christians in the Middle Belt and civilian deaths during battles with Boko Haram likely led some people to seek revenge against Christians or the Nigerian government through Boko Haram.
4) Radicalization: Some Boko Haram members may have been radicalized by Nigerian imams. Dr. Ibrahim Datti Ahmed led the anti-polio vaccine and anti-beauty pageant campaigns in northern Nigeria. Ahmad Gumi, in a recent sermon, called Nigeria's role in the French-led military intervention against Islamists in Mali a Christian-led "crusade." And Ibrahim Zakzaky, an Iranian-backed Shia leader who organizes anti-American protests, such as those against the "Innocence of Muslims" film, are some examples.
These imams create acceptance in mainstream society for many of the issues that Boko Haram and Ansaru use to appeal to recruits. Indeed, Boko Haram has attacked polio workers and a media agency that associated the Prophet Muhammad with beauty queens; while Ansaru attacked Nigerian troops preparing to deploy to Mali. Furthermore, both Boko Haram and Ansaru have taken advantage of anti-American and anti-Western sentiment, and have adopted al-Qaeda's ideology in their public relations strategy. Abubakar Shekau, the reputed leader of Boko Haram, specifically mentioned he would respond to the "Innocence of Muslims," an anti-Islamic film that caused violent protests throughout the Muslim world in September 2012.
The first three recruitment factors can be addressed by tackling Nigeria's corruption, ensuring the nation's resources get to people who need them most, and impartially prosecuting government officials and Boko Haram members who break the law. The fourth factor needs to be addressed with initiatives to counter Boko Haram and Ansaru's message.