Borno Governor Survives Boko Haram Attack in Nigeria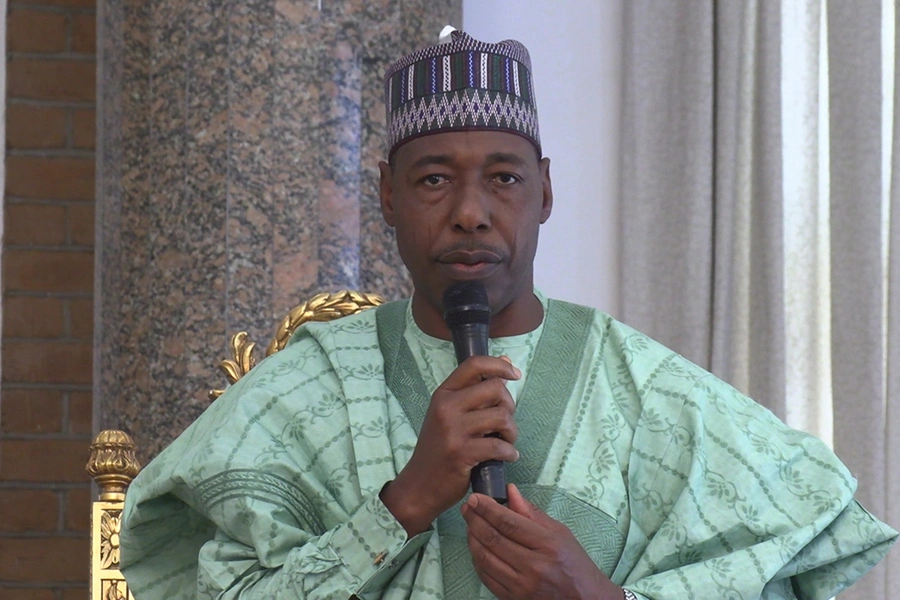 On July 29, Boko Haram operatives attacked a convoy with Babagana Zulum, governor of Borno state, near the town of Baga. According to media reports, the governor was unharmed, but there were casualties in his entourage.
In the aftermath of the attack, the governor has been scathing in his criticism of the Nigerian army: "You people said there is no Boko Haram here, then who attacked us?" And, "You have been here for over one year now, there are 1,181 soldiers here, if you cannot take over Baga which is less than 5km from your base, then we should forget about Baga." The shehu of Borno, the highest-ranking Islamic traditional ruler in Borno and among the Kanuri people, himself a survivor of a Boko Haram attack, commented "no one is safe." From photographs in the Nigerian media, the convoy appears to have been heavily armed. The governor was on his way to a camp for internally displaced persons to distribute food relief. 
Zulum was elected governor of Borno in 2019 on the ticket of the All Progressives Congress, the political party of President Muhammadu Buhari. A professor at the University of Maiduguri, he is an agricultural engineer. Baga formerly was a fishing port on Lake Chad. As the lake has shrunk, Baga is now inland, but there is still an important fish market on its outskirts. It has been a large Nigeria military base in the past, though it does not appear to be one now. It has been the scene of recurrent Boko Haram attacks, notably in 2015 when there were an estimated two thousand killed, and again in 2018, though with far fewer casualties. 
Nigerian media plausibly attribute the attack to the Islamic State in West Africa (ISWA) faction of Boko Haram. It follows the ISWA's release of a video showing the execution-style murder of five aid workers. The two episodes are not necessarily related, but they are manifestations of heightened Boko Haram activity in Borno. All factions of Boko Haram seek to kill officials of the Nigerian state, such as the governor, traditional Muslim leaders, such as the shehu, who cooperate with the secular state, and of course, military personnel. In fact, according to the Nigeria Security Tracker, the period from July 2018 to the present has been deadlier for security service personnel than at any other time in the ten-year conflict. The governor's post-attack comment, "then we should forget about Baga," raises the question of whether Nigerian federal and state authorities will increasingly leave contested territory to Boko Haram factions.