Buhari Orders Land Borders Closed in Long-Running Effort to Boost Rice Production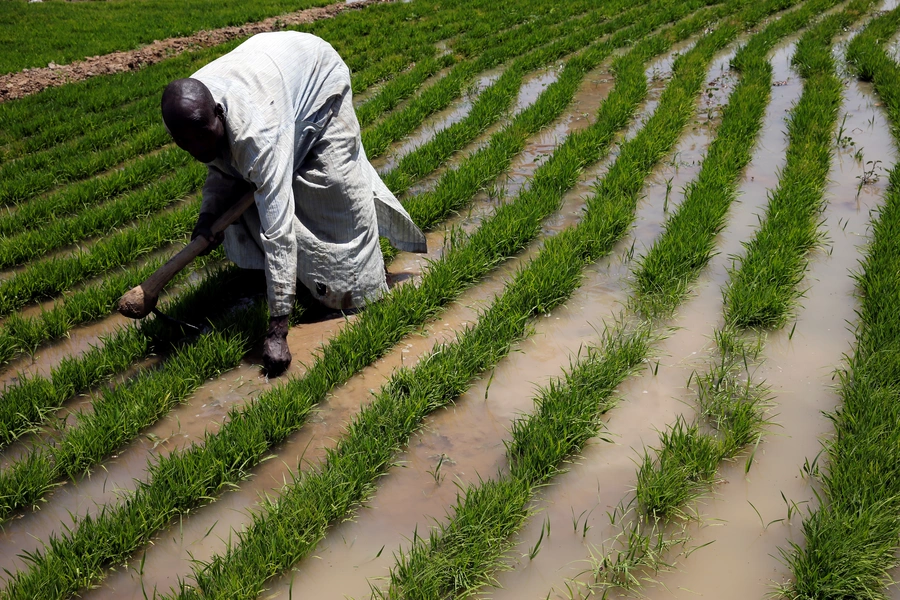 In August, President Muhammadu Buhari ordered closed Nigeria's land border with Benin, preventing the import of goods. The move significantly affected trade in foodstuffs, which had already been affected by various past import restrictions. This recent move is part of an effort to tackle smuggling and associated corruption, but also to spur the domestic agricultural industry. On October 14, Nigeria ordered closed all of Nigeria's borders with Benin, as well as those with all other countries, for the same reasons. With the market for smuggled food now restricted, domestic food prices—already high—have gone up and the economy of neighboring Benin—a staging area for smuggling into Nigeria—has been devastated. Imports into Nigeria are to come through sea ports, where customs duties can be imposed more easily than at land borders. Nigeria's vital oil exports are not affected. 
In conjunction with the announcement of additional border closures, Hameed Ali, comptroller general of the Nigerian Customs Services, announced that there is no timeline for reopening the borders, which will remained closed "until we have total control over what comes in." 
The increased rice smuggling, chiefly from Benin, likely stems from a long-running effort by President Buhari to increase domestic Nigerian food production and support Nigerian farmers. In June 2015, weeks after taking office, the Buhari government in effect restricted the import of rice in order to encourage Nigerian rice production. They did this in part by not providing favorable foreign exchange rates to would-be rice importers, making imported rice more expensive. While it is true that Nigerian rice production has since steadily increased, so have smuggling and the price of rice. (To an extent, the same is true for the price of other food products.) Soon after the restriction, rice imports to Benin skyrocketed. Many guess that would-be smugglers accounted for the increase of rice imports to Benin—now the world's second-largest exporter of rice—to meet demand for rice in Nigeria, itself expected to be the world's largest buyer of rice.
Nigeria's borders reflect late-nineteenth century agreements among the British, French, and Germans. Most African borders were similarly created by European colonial powers. The point being, the borders rarely reflect indigenous history or culture. In the case of Nigeria, while there are formal border crossings with customs services along the main roads, there are literally hundreds of others along footpaths and minor roads that are unregulated. The practical consequences of closing the land borders is likely to vary from one part of the country to another, based on government capacity to enforce closures.
Further complicating the decision, the Economic Community of West African States (ECOWAS), of which Nigeria is a prominent member, is based on the principle of free movement of people, goods, and services. So, too, is the African Continental Free Trade Agreement, signed by fifty-four of fifty-five African countries—including Nigeria—and which went into effect in July 2019. The closure of Nigeria's land borders is contrary to the spirit, and perhaps the letter, of those agreements. The Nigerian border closure episode highlights how difficult it will be to establish a real—rather than aspirational—Africa-wide free trade regime.