Campaign 2012 Roundup: Cain on "Readers," Bachmann on "MANPADS," Huntsman on Iran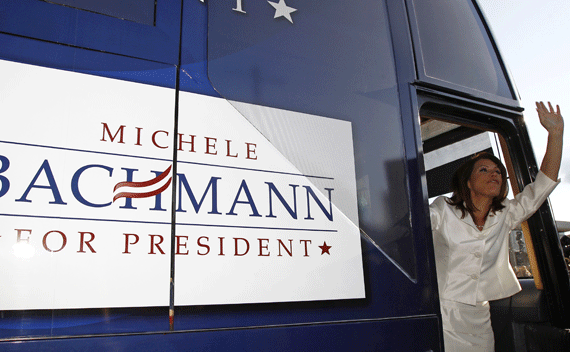 No major developments to report from the campaign trail. Herman Cain continues to field questions about whether he knows enough about the world to be president. His latest defense is "a leader doesn't have to know everything." Cain adds that the United States needs a "leader not a reader." Obvious question: why not both?
Yesterday on CNN Michele Bachmann  repeated her argument that overthrowing Muammar al-Qaddafi has hurt American national security interests:
There continues to be a lot of trouble in Libya. Even more importantly we have the MANPADS (man-portable air-defense systems) that have gone missing and potentially chemical weapons as well. This is a very real threat if we have a commercial airliner or a military airline come down as a result of one of those MANPADS that will be a disastrous consequence of the president's failed decision to go into Libya. And [the president] did it without Congressional approval.
The Pentagon and the intelligence community have been worried for months about the weapons looted from Qaddafi's military depots.
National polls show Newt Gingrich continuing to surge—he is now neck and neck with Mitt Romney. Cain continues to lead in Iowa, with Ron Paul close behind and Romney in third place. The poll showing Cain ahead in Iowa was completed before his Libya gaffe.
Bloomberg Businessweek profiles the experts advising the GOP candidates on foreign policy. Bloomberg Businessweek also discusses the long history of presidential candidates bashing China on the campaign trail, and points out that candidates take a less combative approach toward Beijing once (and if) they make it to the White House. Things just look different from the vantage point of the Oval Office.
Foreign Policy has started compiling weekly roundups of foreign policy news related to the 2012 election, which is a part of its more comprehensive Election 2012 Channel.