Can South Korea Save Itself?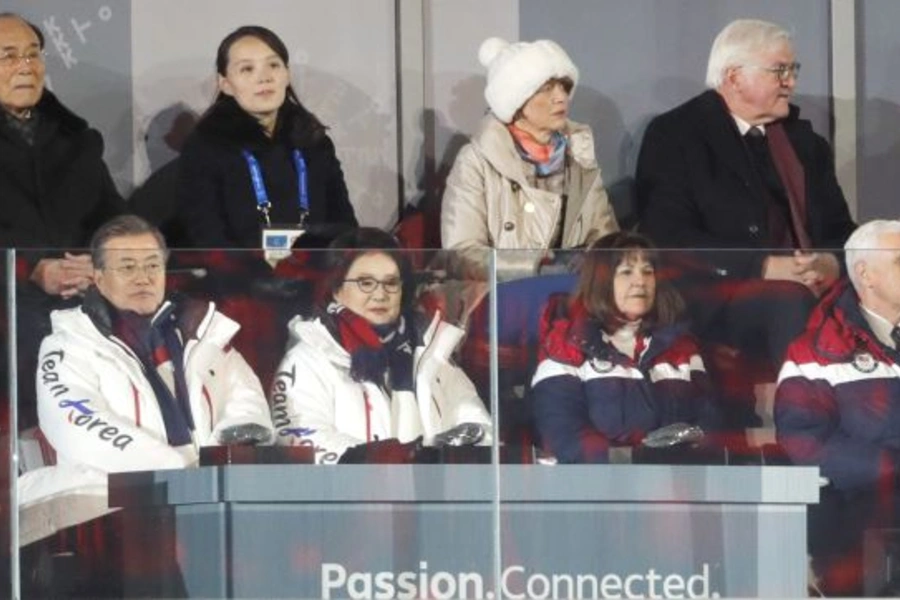 For much of its recent history, Korea has been caught in conflicts between powerful neighbors—an experience that provides sobering lessons for South Korean leaders grappling with their country's vulnerabilities today. Since its independence following World War II, South Korea has recovered from war, overcome poverty, democratized, and developed into the 11th-largest economy in the world. Yet sitting astride Northeast Asia's major geopolitical fault lines, it remains existentially vulnerable: the North Korean nuclear threat continues to grow, and the war of words between U.S. President Donald Trump and North Korean Supreme Leader Kim Jong Un continues to escalate. There is no ready historical template to help South Korean leaders sidestep tragedy should words turn into military action.
It is no wonder, then, that South Korean President Moon Jae-in so eagerly grasped Kim's New Year's olive branch and invited North Korean athletes to participate in the Winter Olympics in Pyeongchang as an insurance policy against disruption during the games—and with the hope that the Olympic goodwill generated would avert a return to confrontation. But with the Olympic flame extinguished at the end of the February 25 closing ceremony and the Paralympics to follow, the question is whether Moon can extend the spirit of inter-Korean reconciliation beyond a limited-time-only easing of tensions on the Korean Peninsula. Making his gambit succeed, and forestalling a return to dangerous escalation, will require more than just diplomacy between the two Koreas. Moon must find a way to bridge the divide between Washington and Pyongyang.
MISSED CONNECTION
For Moon, brokering the Olympic truce proved surprisingly easy with a big assist from Kim. He failed, however, to connect his North Korean and American guests. The perceived overeagerness of his administration to roll out the red carpet for the North Koreans generated pushback domestically and internationally. Moon's domestic critics charged that he had turned the Pyeongchang Olympics into the Pyongyang Olympics by allowing not only North Korean athletes and officials but also an orchestra, a cheering squad, and a tae kwon do demonstration team to come for the games. Those feelings were reinforced by the novelty of hosting Kim's sister both at the opening ceremonies and at the Blue House, South Korea's presidential headquarters. The symbolism of the fielding of a unified women's hockey team also proved controversial among South Koreans: they could accept athletes marching together under a unified flag but were reluctant to sacrifice South Korean competitiveness on the altar of political symbolism.