Can Suu Kyi Make the Shift from Icon to Politician?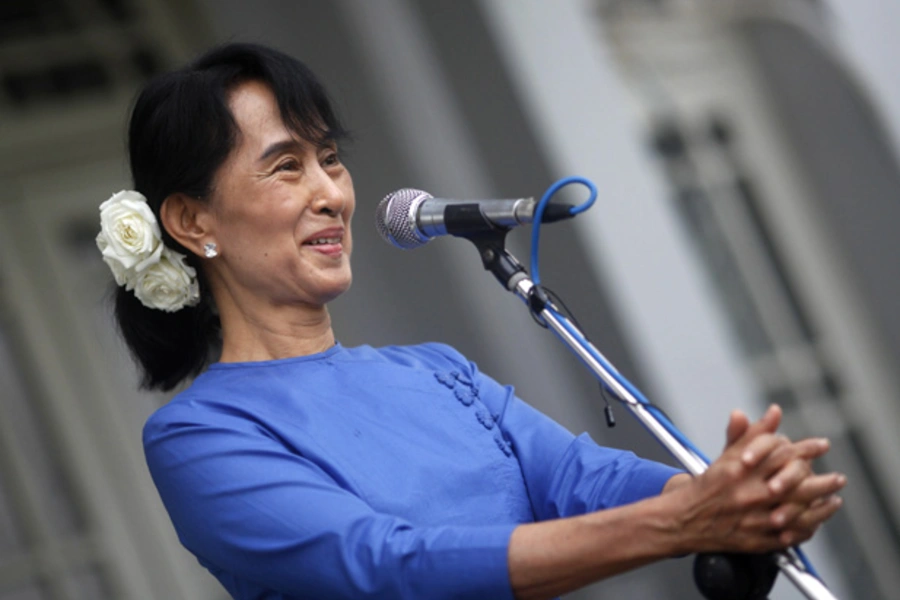 For two decades spent mostly under house arrest, Aung San Suu Kyi was the icon of the Burmese democracy movement, and one of the most famous figures in the world. Jailed in her house, and with the regime totally in control, she had little chance to even engage in politics, and as an icon she remained almost completely above criticism. It was rare that any Burmese democracy advocates, inside or outside of the country, would voice even the mildest criticism of the Nobel Peace Prize laureate.
But over the past year, as she has been released from house arrest and returned to leadership of the National League for Democracy, Suu Kyi has had to make the shift from icon to working politician, a difficult transition that even some of history's greatest figures, like Nelson Mandela, took time to master. In the London Review of Books, I analyze this transition, and discuss how — and why— Suu Kyi is no longer above criticism in her movement. You read the entire piece here.