Can Thanathorn Be a Savior of Thai Politics? Part 2
Much remains unknown about the young leader of one of Thailand's newest political parties ahead of the promised 2019 elections.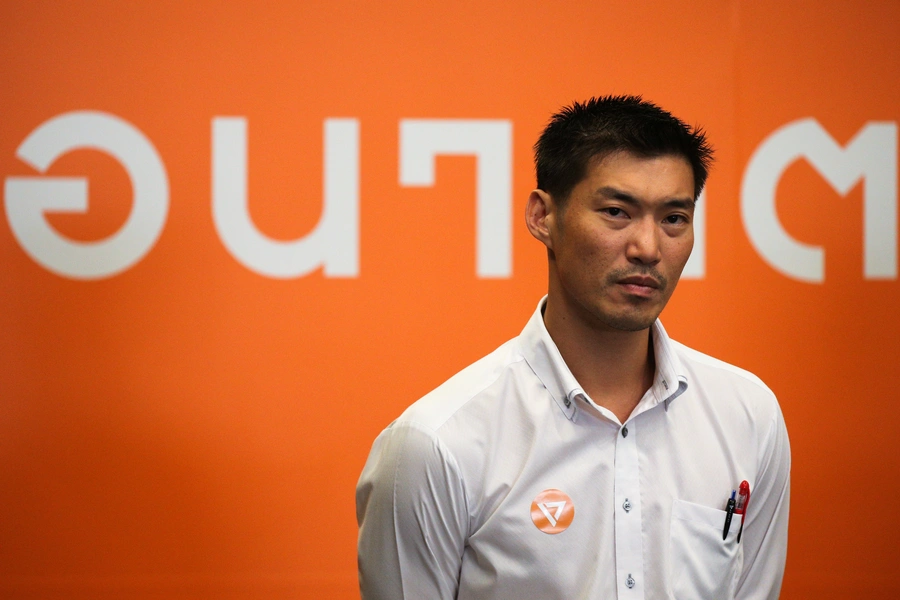 In a post last week, I discussed how Thailand's ruling junta this month allowed registration to begin for political parties, who are hoping to contest national elections that junta leader Prayuth Chan-ocha has promised to hold early next year. Whether he will keep that promise remains an open question—especially if, in the run up to the election, it appears that one single party could still win a large plurality or even a majority of seats in the lower house—but the fact that the junta is allowing parties to register is a modestly hopeful sign.
Among the many parties that registered, only a few seemed to grab the attention of the Bangkok public and the media. Most notably, auto parts heir Thanathorn Juangroongruangkit, a relatively young man new to politics, launched the "Future Forward" party. He has vowed to appeal to a broad swath of Thais disillusioned by seventeen years of political conflict in the kingdom, which has undermined democratic norms and institutions, fostered massive partisan divides, and also hurt Thailand's economic competitiveness and simple ability to govern itself.
Thanathorn, on the surface, seems like he would have a chance to attract a wide range of voters. It is possible that, after so many years of gridlock, some voters might want a figure who can present himself as essentially untainted by the battles and mistakes of the past seventeen years, and one who can provide Thailand with a kind of fresh start.
That appeal seems to be what Thanathorn is aiming for. He has claimed that he will bring new politics to Thailand, politics that will attract "ordinary people," in his words. He has presented himself as someone who has come into politics as a savior—someone not naturally interested in politics, but who came to the calling because he was needed. At a recent forum hosted by the Nation (Bangkok), he noted:  
He [Thanathorn] is not happy to be entering politics, and had already experienced a great deal of stress since his recent announcement. He said he felt it necessary to enter politics because there were no political parties that could represent his voice.
But huge questions remain. Parties are not yet allowed to present political platforms, so both voters and the media really have no idea what specifically Thanathorn and his party will stand for. In addition, it remains unclear what "voice" Thanathorn hopes to represent. His urbane, progressive, and Bangkok-centered style may work among middle classes in the Thai capital, who are alienated from the Democrat Party and dissatisfied with junta rule, and also distrust Puea Thai and the Shinawatra family in general.
But Thanathorn will have to offer a platform that prioritizes the north and the northeast if he wants to win large numbers of voters in those areas, where Thai elections usually are decided. As I noted earlier, he will come up against Puea Thai's grassroots organization in the north and the northeast, while Thanathorn and his party will have no grassroots organization to build upon, even though his party has said that it will contest every constituency in Thailand in the election planned for 2019. He will thus have to create a policy platform to win northern and northeastern voters, and will have to work miracles in advertising to sell that platform to voters in those areas.
In addition, Thanathorn has stated that he is going into politics in part because he wants the 2014 coup to be "the last for our country." This in itself is a relatively unremarkable statement, but, if Thanathorn is to win a large percentage of voters—a prospect I remain highly skeptical about—he would ultimately have to deal with the military and the royal palace, which remain by far the most powerful institutions in Thai society.
Voters, and the media, know virtually nothing about how Thanathorn would attempt to lead parliament while also preventing another coup or other direct military meddling in politics; savvy and experienced politicians of the past seventeen years failed to strike this balance. Thanathorn, or anyone else who wins a large share of seats in the lower house if an election is held, simply could not run Thailand at this point without a comprehensive, careful strategy to pacify the military and attempt, slowly, to move the armed forces somewhat back toward the barracks. Does he have the ability to pull off that nearly impossible task?