Case Not Quite Closed on the Assassination of Nigerian Salafi Scholar Shaikh Jaafar Adam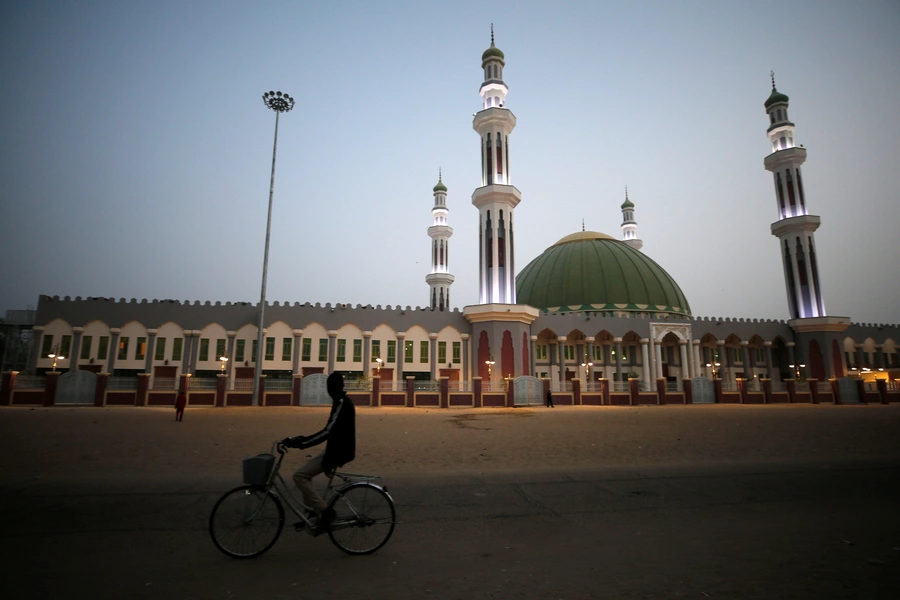 Jacob Zenn is a fellow on African affairs at The Jamestown Foundation and an assistant adjunct professor at Georgetown University. His book, Unmasking Boko Haram: Exploring Global Jihad in Nigeria, is being published in April 2020. 
While at prayer on April 13, 2007—thirteen years ago—the prominent Salafi scholar, Shaikh Jaafar Mahmud Adam, was assassinated at his mosque in Kano. At the time, the murder made a deep impression on mainstream Muslims, many of whom revered Adam. The murder took place in the final days before the 2007 presidential elections, and many observers, including those at the U.S. embassy, thought that the murder was somehow related. But it now seems more likely that Adam was assassinated by a vengeful former member of the Nigerian Taliban. His murder was an early manifestation of the deadly battles among Boko Haram's competing factions that continue up to the present.
When Adam was assassinated, there were three suspects: Sufis who resented his anti-Sufi preaching; Kano politicians who resented his condemning cronyism; and Boko Haram. Nigerian Sufis have virtually no precedent for engaging in such violence, let alone the ability to conduct targeted assassinations, and no evidence has since come to light that substantiates their involvement. 
So that leaves either politicians or Boko Haram, or both. For Boko Haram, it has long been clear that the group has never been a monolithic entity; factions existed well before Abubakar Shekau announced the jihad in 2010. At the time of Adam's assassination, "Boko Haram" was made up of the principal group, led by the charismatic preacher Muhammed Yusuf, whose deputy was then Shekau, and a subgroup comprising former members of the Nigerian Taliban, which was originally led by Muhammad Ali until his death in 2004. Other factions, like Ansaru and the Islamic State in West Africa (ISWA), did not materialize until 2012 and 2015, respectively. 
In his 2018 book, Abu Musab al-Barnawi, Muhammed Yusuf's son, asserted that it was not Yusuf, but the "Kanama Taliban," another name for the Nigerian Taliban, that had assassinated Adam. Muhammed Ali, its original leader, was a Nigerian university campus leader who traveled to Sudan in the mid-1990s and returned to Nigeria to found and lead this now notorious group. Based in Kanama, Yobe State, in 2003, it counted among its members former students of Adam and especially then current students of Yusuf.  
Further, in his capacity as Boko Haram's official spokesman and liaison to the Islamic State, but before he deposed Shekau to become ISWA leader in 2016, al-Barnawi explicitly denied claims that his father was behind Adam's murder. In communiques to an Islamic State media activist in 2014, for example, al-Barnawi (or his media team colleagues) wrote that Boko Haram under his father's leadership denounced Adam's "religion of democracy," but said that it was a "lie" that Yusuf's followers assassinated Adam. 
But can al-Barnawi's claims be trusted? Given Adam's popularity and ISWA avoiding killing Islamic scholars after al-Barnawi became leader, it may be self-serving for al-Barnawi's self-described "hearts and minds" approach to insurgency to deflect blame for the widely condemned assassination. Nevertheless, given that Yusuf was once considered Adam's "likely heir" in the 1990s before breaking with Adam after the 1999 restoration of civilian rule in Nigeria, there was an element of ambiguity in their relationship. Yusuf believed Adam engaged in shirk, or polytheism, by accepting Nigerian democracy, but Yusuf still attended Adam's funeral as a sign of respect. Although Adam's followers castigated him and suspected he plotted Adam's assassination, unless Yusuf was supremely duplicitous, he would not have gone so far as to pay condolences to Adam's wives while having secretly ordered their husband's assassination. Moreover, up to that point in 2007, Yusuf had no history of ordering attacks or assassinations, even though other factions in his following, especially late Muhammed Ali's followers from the Nigerian Taliban, were prone to violence.
The Nigerian Taliban had a much clearer reason than Yusuf for wanting Adam dead: he had supported the government crackdown on them in Kanama in December 2003. The effort ultimately led to Ali's death at the hands of pro-government vigilantes in Borno State weeks later. Yusuf, who fled to Saudi Arabia shortly before the crackdown, had already been declared an infidel by Ali because Yusuf advocated a more patient approach to jihad than Ali. Ali's followers even attempted to kill Yusuf, which, in addition to pilgrimage, prompted his flight to Saudi Arabia. According to an interview with a former companion of Ali in 2019, Ali's students had also declared Adam a murtad (apostate) for condoning the crackdown and disavowing his former students in the group. Yusuf, meanwhile, returned to Nigeria from Saudi Arabia in 2004 and successfully reintegrated Ali's supporters into his own following.
One credible Boko Haram "insider," who is known for releasing deceased commanders' photos and revealing the group's secrets, has gone so far as to proffer the alias of Adam's assassin, Ibrahim Uquba al-Muhajir. After the crackdown in Kanama, which left the Nigerian Taliban in disarray, al-Muhajir was among several members who fled to join al-Qaeda in the Islamic Maghreb (AQIM) in the Sahel. According to the insider, al-Muhajir then returned to Nigeria to assassinate Adam on April 13, 2007. He benefited from confusion surrounding Nigeria's April 14 elections and two surprise Nigerian Taliban attacks in Kano that same week, including one claimed retrospectively by ISWA in 2015. Al-Muhajir was killed years later in a Boko Haram attack in Bama and eulogized in a Boko Haram video in 2019. It featured an image of him that the Boko Haram insider already released one year earlier.
There are still mysteries about Adam's assassination. For example, what exactly did Adam imply in his final sermon before his assassination, when he mentioned that three years earlier Yusuf returned from Saudi Arabia to Nigeria without his bags checked at the airport? Was there, for example, some secret deal made between Yusuf's contacts in Saudi Arabia, Nigerian officials, and Yusuf himself when several Nigerian officials visited him in Saudi Arabia and then facilitated his return? Adam further promised to "disclose those things…when their time will come." Who or what would Adam have exposed will never be known, but it was likely related to Yusuf's stint in Saudi Arabia in 2004, where Adam also met Yusuf and urged him to return to Nigeria. Yusuf did not trust Adam, however, and only returned after some form of safe passage back to Nigeria was guaranteed.
In addition, what did another prominent Nigerian Salafi scholar, Muhammed Auwal "Albani," mean when he once asserted Adam was killed because "a few international organizations to build mosques and schools [and] a few politicians…brought some problems for him" and noted that an "Algeria group" brought weapons into Nigeria and Yusuf's followers were "prime suspects"? Could any Islamic organizations or politicians in Kano who were close to Nigerian Taliban members have collaborated with, or even ordered, al-Muhajir to assassinate Adam? 
Albani can no longer expound on his theory because he, too, was assassinated by Boko Haram in 2014. Shekau bombastically lauded his death in a video and, according to the Boko Haram insider, Shekau later killed Albani's assassin, who was Albani's former student. Shekau must know the group's secrets about Adam's murder. Although Shekau has rarely alluded to the murder, in February 2020, he warned Salafi scholar and Nigerian minister of communications, Isa Ali Pantami, that he would suffer Adam's same fate.
The episode surrounding Adam's assassination drives home the point that Boko Haram has never been a monolithic entity. Factions and internecine warfare existed well before the jihad began in 2010. Perhaps more importantly, it suggests that revenge has always been one of Boko Haram's motives. Adam's assassination not only caused great mourning in Nigeria, but, in killing a former Yusuf ally and relative Salafi moderate, it was also a harbinger of more violence to come, especially against Salafis whom Boko Haram viewed as betraying the pursuit of an Islamic state in Nigeria.