Child and Forced Marriage in the United States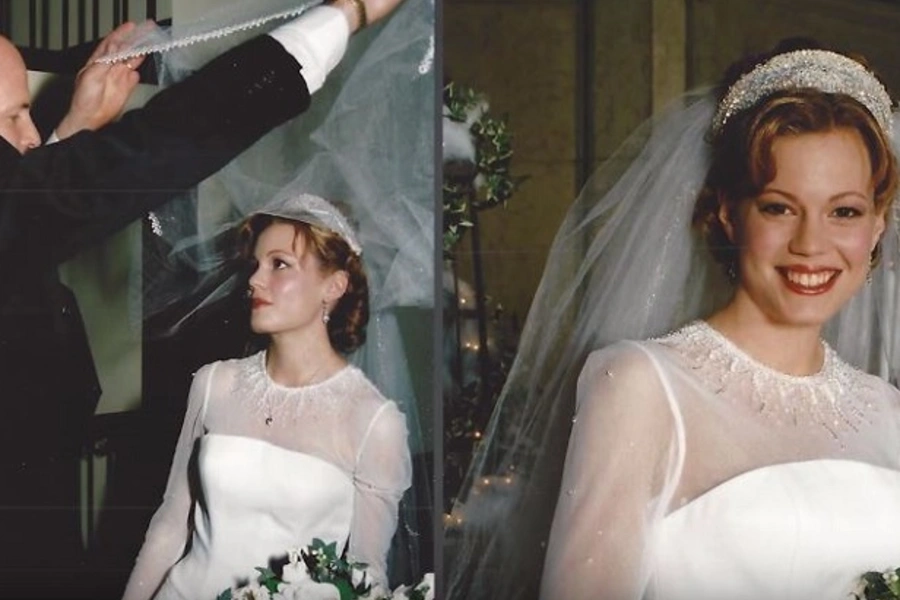 This week marks the launch of the PBS NewsHour two-part series, Child and Forced Marriage in America – an issue I have been reporting on since 2012, and that CFR's Women and Foreign Policy program has written extensively about globally. In this new series, I explore the issue of child and forced marriage here in the United States and introduce viewers to women and girls who have come forward to talk about this issue few even know exists.
In the series we will meet Jada, a New Jersey girl who was only twelve when her father sought to marry her off after taking her to live in Saudi Arabia. Now fourteen, Jada recalls how her father took her to live in Jeddah and began talking about finding a husband for her. In a harrowing pursuit to save Jada, Jada's half-sister found the U.S. State Department unable to intervene directly. Advocates in DC also trying to keep the girl from being married off reached out to the State Department, which considered involving a Saudi non-governmental organization to help avoid the girl's marriage.
In the series, viewers also meet Lina, a twenty-one year old American college student born in Yemen, but raised in Modesto, California. During a school break, her father took her to Yemen for what he said was a visit to her sick grandmother. But not long after her arrival, he introduced her to the man she would have to marry. She tried everything to avoid the marriage, including reaching out to the U.S. Embassy, but she found everyone was powerless to help, including her own American government, which found itself bound by local laws.
These two women are just some of the American girls and women who have been married in recent years. According to the Tahirih Justice Center, between 2004 and 2013, 4,500 children – 4,050 of them girls – were married in the state of Virginia alone. In Maryland, more than 3,000 children have been married since 2000, and in Texas, 718 children between the ages of fifteen and seventeen were married between 2009 and 2013.
Despite these figures, few statistics are available about child and forced marriage in the United States. A 2011 survey by the Tahirih Justice Center confirmed 3,000 cases in the two preceding years, but little additional research on the topic has been published.
Statistic from Tahirih also suggest that most child brides in the United States marry adults, with age differences that, one might think, would result in the legal system issuing statutory-rape charges rather than marriage licenses. In Virginia, for example, this was the case in 90 percent of child marriages over the past decade. But while eighteen is the legal age required by most U.S. states for marriage, all fifty states provide exceptions to the law. The two most common exceptions are parental consent and judicial approval. Under the latter, several states do not have a minimum age required for marriage. According to the Tahirih Justice Center, only nine states have criminal statutes on forced marriage – and no prosecutions have developed as a result.
In the past year, four states have taken steps to pass legislation to end child marriage following a New York Times op-ed that brought national attention to "America's Child-Marriage Problem." New York was the first state to introduce a bill to end child marriage in November 2015, followed by Virginia, Maryland, and New Jersey. While the bills died in New York and Maryland, and legislative action is ongoing in New Jersey, the bill was signed into law in Virginia in March 2016. According to the nonprofit Unchained At Last, the new law only permits "emancipated minors age sixteen or seventeen" to marry and only with "appointed counsel and other procedural safeguards."
Recently, American policymakers have taken steps toward addressing child and forced marriage both at home and abroad. A Senate Foreign Relations Subcommittee hearing this week, "Protecting Girls: Global Efforts to End Child Marriage," highlighted the ways in which child marriage stunts girls' educational opportunities and income-earning prospects, and perpetuates poverty in communities worldwide, inhibiting progress toward national and global development goals. Assistant Secretary of State Anne Richard discussed the need to better document marriage and births as a way to help enforce laws against child marriage and to keep girls in school by making education "safe, free, and compulsory." Testimony also pointed to recent efforts—including the reauthorization of the Violence Against Women Act, the U.S. Strategy to Prevent and Respond to Gender-based Violence Globally, and this year's Global Strategy to Empower Adolescent Girls—as evidence that child marriage, whether it is occurring in Syria or Virginia, is becoming a priority for the U.S. government.
For additional insight on child and forced marriage in the United States, watch the two-part PBS series premiering this week. The second part of the series – focused on Jada and Lina's stories – will air this evening on your local PBS station and online at http://www.pbs.org/newshour/. On Friday, CFR fellows will join the NewsHour for a 1:00 p.m. EST Twitter conversation about child and forced marriage in the United States.