China-Korea Relations: Deepening Suspicions and Limited Diplomacy
Developments in China-South Korea and China-North Korea relations between January and April of 2023 include security and economic challenges, as well as Chinese criticisms of the Yoon administration's diplomatic moves.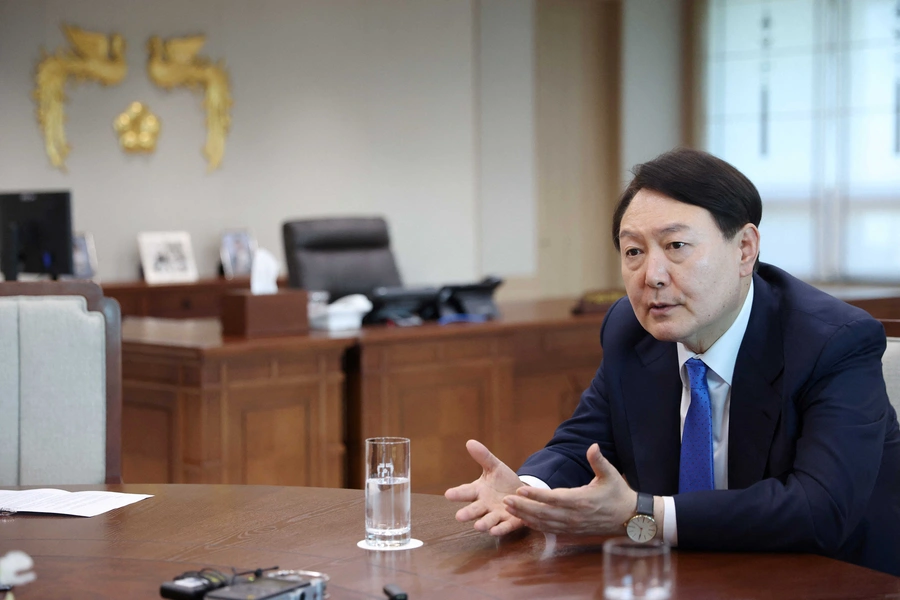 China and South Korea began 2023 with the temporary imposition of tit-for-tat restrictions by both governments on travel to the other country after China lifted its zero-COVID policy. Although the restrictions proved temporary, they pointed to the reality of a sustained downward spiral in China-South Korea relations accompanied by increasingly strident public objections in Chinese media to the Yoon Suk-yeol administration's steps to redouble South Korean alignment with the United States regarding Indo-Pacific strategy, supply chain resiliency, and shared values. South Korean Minister of Foreign Affairs Park Jin's congratulatory call to newly appointed Chinese Minister of Foreign Affairs Qin Gang on January 9 was one of the few positive senior-level interaction between the two countries in early 2023; by the end of April, the main diplomatic interactions between China and South Korea had devolved into a dueling exchange of private demarches and public assertions that the other side had committed a "diplomatic gaffe."
As Yoon took steps to strengthen South Korean ties with NATO, stabilize relations with Japan, and upgrade efforts with the United States to deter North Korea from continued nuclear development, Chinese criticisms of South Korea became increasingly ominous. They culminated in a stern Chinese diplomatic response to Yoon's interview with Reuters on April 19 in which he characterized a possible cross-strait conflict between mainland China and Taiwan as a global security issue.
Meanwhile, the 75th founding anniversary of North Korea's Korean People's Army (KPA) in February and China's National People's Congress (NPC) confirming Xi Jinping's third term as president in March drove symbolic exchanges of support between Chinese party-state and military leaders and their North Korean counterparts. The continued lack of a unified UN response to North Korean missile provocations renewed calls for Chinese "responsibility" and "influence" and Beijing's reassertions of Pyongyang's own "insecurity." The arrival of Chinese Ambassador to North Korea Wang Yajun in Pyongyang, delayed for two years following his appointment due to pandemic-related quarantines, may presage a broader opening for China-North Korea humanitarian exchanges alongside concerns about North Korea's ongoing military development.
Read the full article here on Comparative Connections.