China-Korea Relations: Economic Security Dilemmas
Developments in China-South Korea and China-North Korea relations between May and August of 2023 indicate tightening linkages between regional economic and security dilemmas.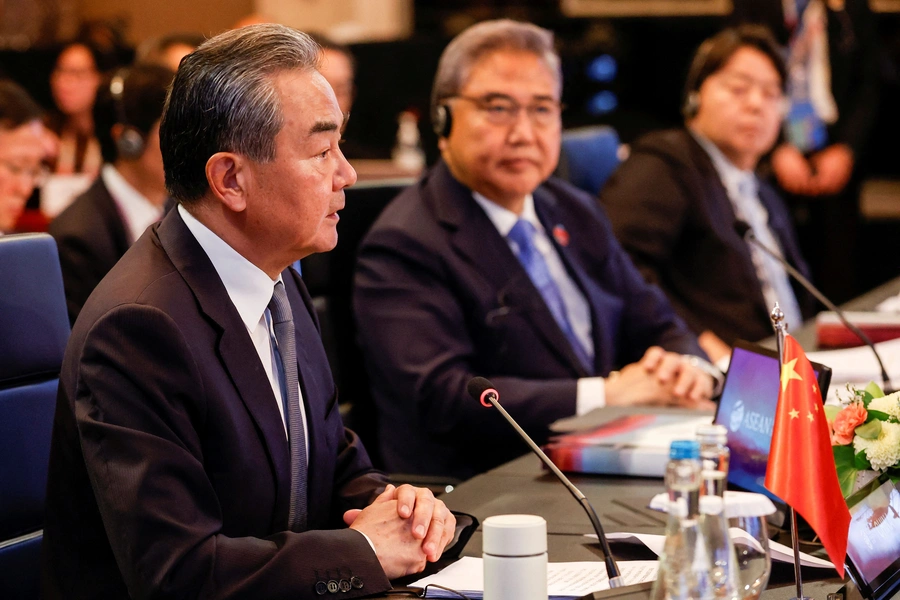 Chinese Ambassador to South Korea Xing Haiming's public statement in June sharpened Beijing-Seoul frictions following President Yoon Suk Yeol's Taiwan remarks in an April interview, sparking mutual accusations of interference in internal affairs. Multilateral engagements offered opportunities to reaffirm China-South Korea relations through bilateral talks between China's Commerce Minister Wang Wentao and South Korea's Trade Minister Ahn Duk-geun (May), Defense Ministers Li Shangfu and Lee Jong-sup (June), Foreign Ministers Wang Yi and Park Jin (July), Finance Ministers Liu Kun and Choo Kyung-ho (July), and Trade Ministers Wang Shouwen and Ahn (August). The revival of high-level exchanges, Beijing's lifting of travel restrictions on South Korea in August, and North Korea's border reopening that same month are sources of optimism in China-Korea relations despite overarching tensions. Discord remains on regional security priorities, South Korea's overt alignment with the United States under the Yoon administration, and the escalating U.S.-China technology war. Meanwhile, Chinese and Russian delegations joined Kim Jong Un in Pyongyang to celebrate the 70th anniversary of the end of the Korean War, reflecting the shape of North Korea's first post-COVID diplomatic activity.
These exchanges occurred two weeks after Beijing and Moscow blocked UN Security Council (UNSC) action on North Korea's July 12 ICBM test. The UNSC remained paralyzed by Chinese and Russian opposition to UN initiatives both to condemn Pyongyang for its two failed satellite launches in May and August, and to spotlight North Korean human rights violations. Yoon's August summit with U.S. President Joe Biden and Japanese Prime Minister Kishida Fumio advancing the trilateral partnership drew Chinese disapproval and South Korean domestic ambivalence. U.S.-China retaliatory sanctions from May raised potential costs for South Korean chip industry leaders amid the United States' reemergence as South Korea's biggest market for exports. Current trends in China-Korea relations indicate tightening linkages between regional economic and security dilemmas.
Read the full article here on Comparative Connections.