China's Control of the "Pipes" of Information and Its Implications for Global Internet Freedom
China has sought to harness global information networks to influence perceptions of itself.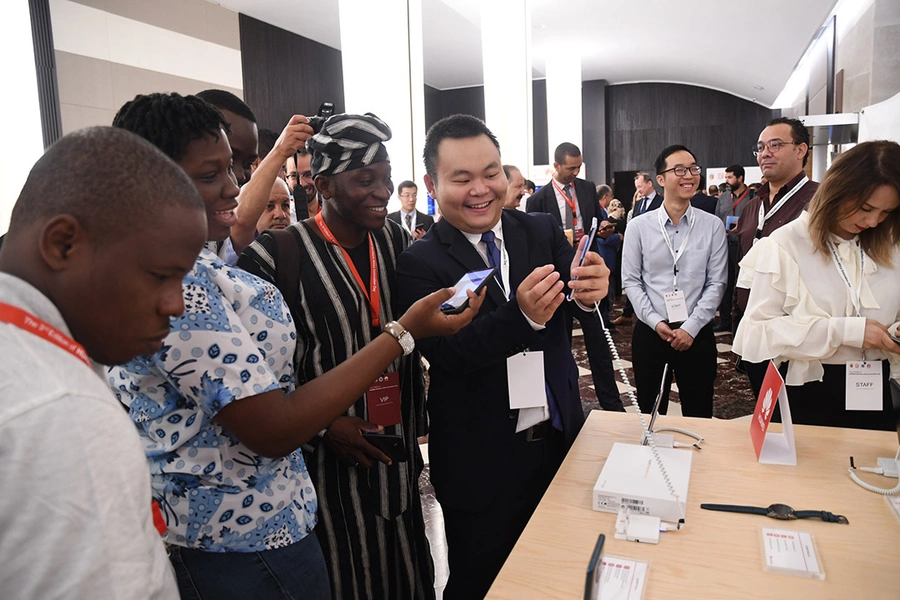 In the past decade, China's government has stepped up its efforts to wield powerful tools of information around the globe—in its near neighborhood and, increasingly in farther places including North America, Africa, Latin America, and Europe. These tools include Beijing's own major state media outlets, like Xinhua, which have expanded while China tries to make them credible, palatable alternatives to existing global newswires based in liberal democracies, like the Associated Press, Agence France-Presse, Reuters, Kyodo, and others. It also includes Beijing's growing efforts to use proxies to control Chinese-language media outlets within other countries around the world, as well as Beijing's increasingly sophisticated use of disinformation on major social media platforms in its neighborhood and globally. 
Yet even as China attempts to use the control over media and information it has amassed, it is also working to dominate the "pipes" through which this information moves. I use the term pipes to mean the broad underpinnings of global information networks, including the actual physical infrastructure and the rules and norms that govern how information flows. More specifically, these pipes include the physical telecommunications networks for wireless and wired data; mobile phones and other devices that display information; tools that create the Internet of Things; tools that allow for surveillance; leading search engines, web browsers, and social media platforms; and the standards that govern the internet.  
With greater influence over information "pipes," China would not rely as much on other countries to disseminate Xinhua, China Global Television Network, and China Radio International, or on media coverage from local Chinese-language outlets controlled by Beijing. Instead, it could use its own pipes to more aggressively, and mostly covertly, spread state media coverage onto internet networks, social media platforms, mobile phones, and other devices, browsers, and television conglomerates controlled by or closely linked to the Chinese government. The result would deprive news consumers in many countries of independent coverage of China. If Beijing had more control of the pipes of information, it also could more easily exert sharp power by censoring negative stories and social media conversations, as well as spreading stories, rumors, opinions, accusations, blandishments, and other types of disinformation. Ultimately, it could use the pipes to help foreign countries copy China's surveillance strategies and to export China's vision of a closed and controlled domestic internet, part of Beijing's overall model of technology-enabled authoritarianism. 
For more on how China is trying to control the "pipes" of information and the implications of this control, see my new article in The Diplomat.