China's Growing Influence Over Canadian Media and Politics
Under President Xi Jinping, China has invested in state media outlets to influence the opinion of foreign publics, including Canada.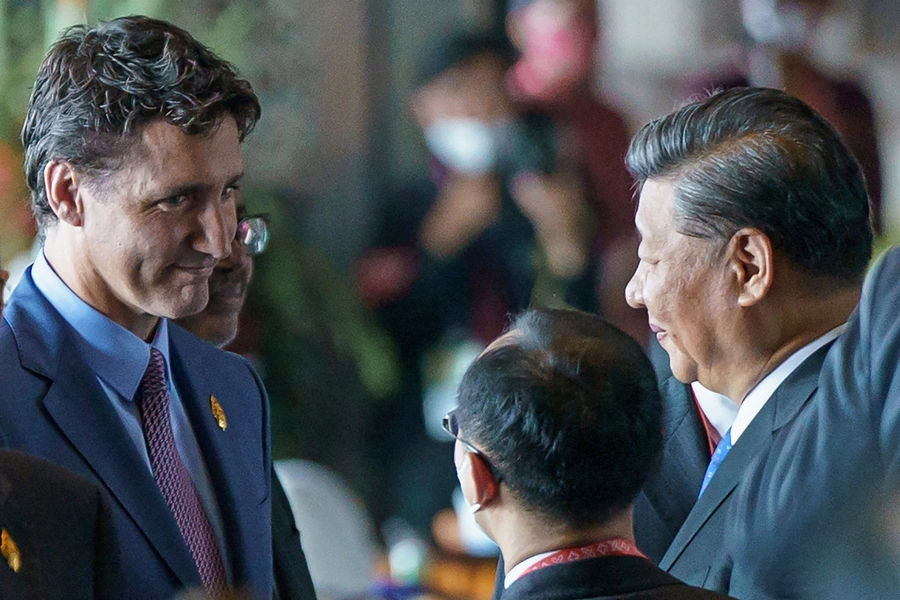 While becoming more autocratic at home during Xi Jinping's rule, Beijing has become much more willing, over the past decade, to throw its weight around inside other states. It is increasingly trying, for the first time since Mao's days, to intervene in the domestic politics, media, information environments, and societies of other countries. Beijing's campaigns today reflect a departure from the more limited and defensive Chinese foreign policy of the late Cold War and early post-Cold War eras. China, in many ways, has supplanted Russia as the authoritarian foreign power most dedicated to meddling inside other countries. 
Beijing has multiple goals for this new global influence offensive, which began in the Asia-Pacific region but now has spread to rich liberal democracies in North America, Europe, and other parts of the world. It wants to use its influence efforts to get publics and opinion leaders in other states to have warmer views of China's global leadership, which would smooth the way to China exerting more power internationally. China could then use this power to undermine democracies and to shape the world in its image: to promote Beijing's idea of authoritarian capitalism and a kind of closed, heavily censored internet and media environment. (Xi has explicitly encouraged Chinese policymakers to hold up China as a model for other states, telling delegates to the 2017 Nineteenth Congress of the Chinese Communist Party, "the China model for a better social governance system offers a new option for other countries and nations."  
Beijing further wants to blunt the power of the United States and other liberal democracies like Canada to shape international affairs or even their own domestic politics, civil society, universities, and media. As part of impacting its strategy to influence other countries' domestic politics, Beijing wants to control the information that both Chinese speakers and non-Chinese speakers in other countries receive about the Communist Party's actions at home and abroad. Further, unlike previous Chinese governments, Xi's regime clearly wants to foster divisions among leading democracies and to tarnish the image of democracy. This goal is clearly apparent in Canada. For more on China's actions in Canada, see my article for the National Post, available here.