China's Latest National Infrastructure Project Spotlights Computing Capabilities
A new computing project in China aims to reorient the country's data processing capabilities while jumpstarting lagging growth in interior provinces and meeting increasingly demanding environmental regulations.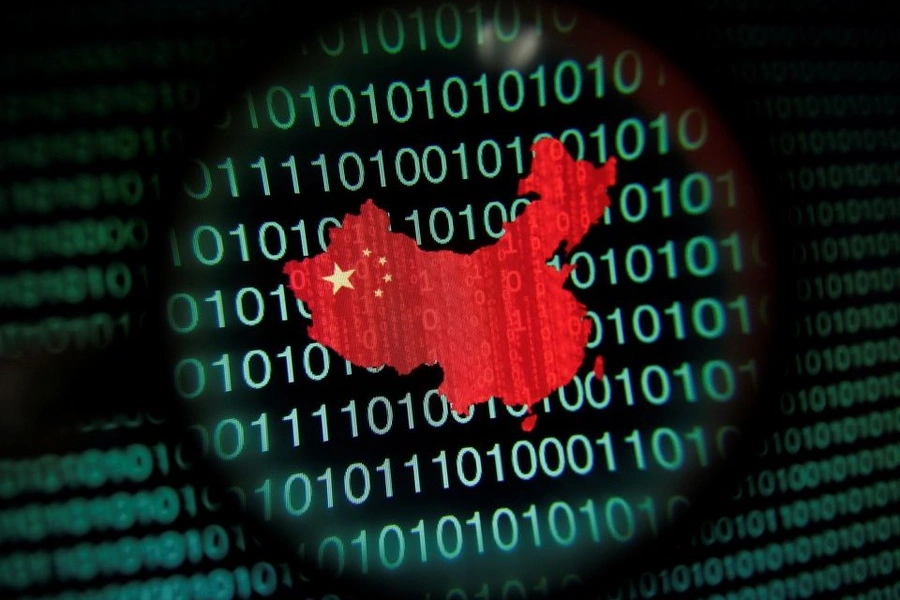 Last month, leaders in China's computing industry convened in Beijing for a conference on the future of data infrastructure in the country. They released the first-ever white paper pertaining to "Eastern Data, Western Computing" (EDWC, or 东数西算 in Chinese)—a national-scale project in which China hopes to alleviate regional discrepancies, such as geographic and environmental barriers, to the development of computing and data infrastructure throughout the country. But what does the ambitious project mean in the context of Beijing's national goals, and how can onlookers expect it to impact the future of China's increasingly robust computing industry?
The EDWC project was first outlined by China's National Development and Reform Commission (NDRC), Cyberspace Administration (CAC), Ministry of Industry and Information Technology (MIIT), and National Energy Administration (NEA) in May 2021. It is a component of a greater effort to "accelerate the construction of a national integrated big data center [system]." The project was formally launched in February with the construction of "hub nodes" and corresponding data center clusters used to exchange data and computing power. Since then, updates about the construction of EDWC projects have consistently appeared in state media and official rhetoric, revealing that the plan will likely continue to be emphasized by Beijing in the future.
China boasts a well-established track record of using cross-country infrastructure projects to address geographic imbalances in its overall development capabilities. Previously, it has engineered projects such as 5G networks and high-speed rail to bolster nationwide connectivity. In addition, its West-East Electricity Transmission Project, South-North Water Transfer Project, and West-East Gas Pipeline Project have sought to redirect critical resources from provinces to more populous and developed urban areas. According to a Beijing Institute of Technology dean, "[EDWC] can be understood as the South-to-North Water Transfer project of the digital economy era," as data—and the facilities that store and process it—serve as the backbone to technological development.
While previous "directional" infrastructure projects aimed at providing resources to already-developed areas of the country, EDWC tackles another of the Chinese government's stated goals: addressing underdevelopment in the interior. The provinces and municipalities covered in China's long-standing Western Development Strategy (WDS) make up 71.4 percent of the country's geographic area but only 28.8 percent of its population and 19.9 percent of total economic output (as of 2016). EDWC looks to be part of the solution to this inequality, as Beijing's hopes that the redirection of infrastructure and high-tech enterprises to the region will lead to subsequent increases in productivity, diversification of skills, and rising employment.
Cheaper land and electricity costs in underdeveloped regions work to EDWC's advantage. Take, for example, the Ningxia Hui Autonomous Region (NHAR). According to a PingWest report, in 2021 land costs in Ningxia were almost twelve times less than those in Beijing, while electricity costs were 1.5 times lower. Likewise, land and electricity costs in other interior provinces such as Guizhou and Gansu are only a fraction compared to those of the urban metropoles where the bulk of Chinese tech companies are based.
EDWC is also significant in helping China achieve its net zero carbon emissions goals. According to a report from China's State Grid Energy Research Institute, by 2030 data centers will account for 3.7 percent of the country's total electricity consumption. Unless there is a greater push for energy efficiency, total carbon emissions from China's data centers will be expected to account for 2 percent of the country's total emissions. EDWC projects aim to take advantage of interior regions' cooler climates and easier access to renewable energy, to alleviate the energy supply burdens currently shouldered by cities in the east.
Moreover, favorable environmental conditions in interior provinces will help companies meet increasingly stringent regulations promoting energy efficiency. By 2025, data centers will be mandated by the NDRC to maintain power utilization efficiency (PUE) rates under 1.5, thereby be unable to use more than one third of energy for activities—such as cooling—that fall outside of the purview of the direct operation of IT equipment. Furthermore, authorities are incentivizing data centers to optimize PUE ratings while maintaining normal internet latency by offering tax incentives and financial support to aid in achieving increased energy efficiency. By building data centers in areas with "cooler climates and ample power resources," energy efficiency regulations are made more achievable.
Companies are already pouncing on the opportunity presented by comparatively low entry costs, decreased carbon footprint, and direct encouragement by the government. Twelve companies signed contracts related to EDWC on the day of its launch, while over thirty have been designated as "ecological partners" in the construction of EDWC projects in Ningxia alone.
Some of China's biggest players in the tech industry appear to support the plan. Last month, telecom equipment maker ZTE inked a strategic cooperation agreement with the NHAR government to construct an "efficient, reliable, green, low-carbon, independent and secure data hub," and has been reported to have even launched an internal team dedicated to future EDWC projects. Meanwhile, Huawei has published a series of innovations designed to aid in achieving EDWC's goals. But the capacity for industry collaboration does not end there, as even relatively unknown "niche" companies have engaged in talks with provincial governments related to the cross-country project.
However, the plan is not guaranteed to succeed. Devoting massive inputs of capital to build data centers defies market logic, not only because data storage and computing require high upfront costs without immediate payoff, but because tech firms would likely prefer to process data closer to their coastal consumer bases. Previous efforts by the government to spark economic development in western regions have also been met with varying success. Between 1990 and 2000, following the launch of the WDS, contribution to GDP and relative per capita GDP of western provinces decreased in comparison to those of Shanghai. In this sense, achieving truly equitable development between China's regions remains a challenge, particularly in the absence of convincing market incentives.
Nevertheless, Beijing continues to double down on its efforts to build a more sustainable and self-reliant digital economy, and the country's handling of data and computing infrastructure will surely prove to be an important thing to watch. As EDWC continues to progress, we will learn more about the capacity for the government to maneuver companies into tackling regional inequality and national environmental goals. Given the plan's potential to drive investment of around 400 billion yuan per year, expansion will likely be a priority for both governmental and private sector players. Expect projects under EDWC to continue to transform more of interior provinces such as Guizhou and Inner Mongolia, where the construction of national computing power hub nodes is already underway.
Seaton Huang is a research associate for the Asia Studies Program at the Council on Foreign Relations.