China's Soft Power Offensive, One Belt One Road, and the Limitations of Beijing's Soft Power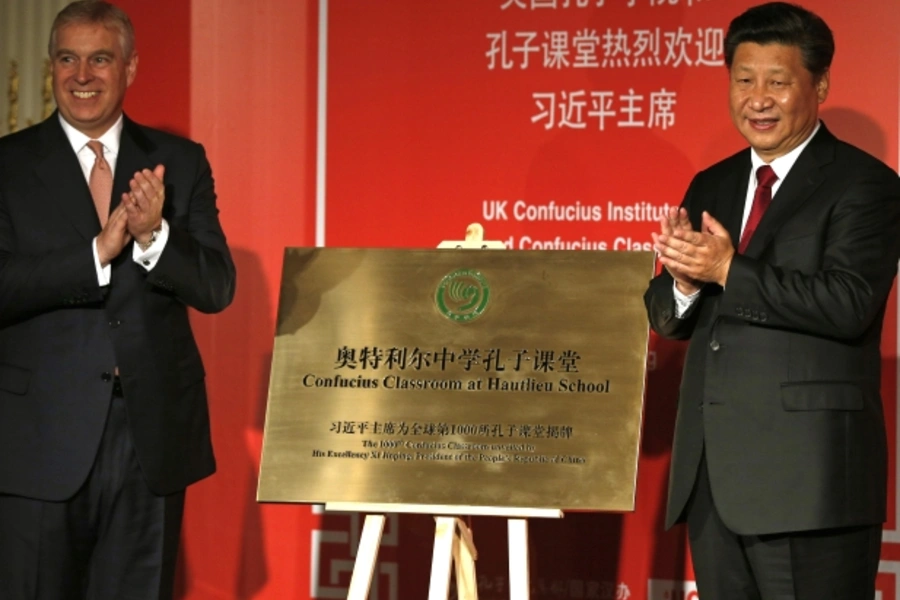 This is the first part in a series on China's attempts to bolster its soft power and its prospects for success.
In recent years, China has stepped up its soft power offensive in South Asia, Southeast Asia, and Central Asia, among other regions of the globe. About two months ago, The Economist chronicled Beijing's soft power boom, in a lengthy story that examined the ways in which China attempts to bolster its softer types of influence. As The Economist noted, China is now spending around $10 billion per year on a plan to boost its global soft power, according to an estimate by David Shambaugh of George Washington University. This effort includes plans to expand China's foreign-language media abroad, create more Confucius Institutes and foster educational exchanges, boost aid outflows, sponsor cultural festivals abroad, and generally try to portray Beijing today as a defender of the international order, trade, and globalization.
China's massive Belt and Road Initiative, also known as "One Belt, One Road," chronicled on Sunday in a lengthy article in the New York Times, fits into this soft power offensive in some respects. Beijing plans to spend and raise as much as $1 trillion in an effort to create a vast new road and rail infrastructure, energy projects, and other needed infrastructure across many parts of Eurasia and even in Africa and parts of Western Europe. One Belt, One Road is by far the largest such economic spending plan in the world today – and one that is larger, in its spending, than the famed Marshall Plan was. The infrastructure creation, aid, and jobs that will come with the initiative could boost growth in places from Laos to Pakistan to many parts of Eastern Europe, and could theoretically improve China's public image in these countries and regions.  After all, the United States is supposedly retreating into an "America First" crouch while Beijing is lavishing these funds on building infrastructure and promoting trade, all the way from its near neighborhood to the Balkans.
As it happens, I wrote a book about China's soft power—in Southeast Asia, Africa, Latin America, and other developing regions of the globe—about a decade ago. At that time, China was just beginning to increase its aid programs, launch its educational link-ups with foreign universities, spread its state media into foreign markets, promote Chinese culture abroad, fund large-scale training programs for foreign officials who came to China, and take other methods of boosting China's influence without utilizing coercive military or economic tools. At the time, China seemed in a strong position to wield its soft power. It had mostly avoided major disputes with its neighbors in Southeast Asia, at least for more than a decade, and it was a relatively new power in Africa, the Middle East, and some other parts of the world. In contrast, the United States at that time was suffering from the aftereffects of the Iraq War; the United States' public image had soured in much of the globe, and the overall popularity of democratic government was slipping as well. Some Chinese officials were beginning to enunciate a Chinese model of development, as an alternative to the Washington Consensus.
Now, a decade after writing that book, the United States's global image remains weak—although it rebounded for a time during the 2010s—democracy is in dire shape in many parts of the globe, and Beijing undoubtedly is far stronger, strategically and economically, than it was in 2007, when my book was published. But I am doubtful that China can effectively wield soft power today—far more doubtful than I was back in 2007—even though Beijing's budget for aid, education programs, training programs, cultural programming, and other soft power tools is exponentially greater than it was a decade ago.