The Climate Challenge and China's Belt and Road Initiative
BRI's fossil fuel investments will make combatting climate change more difficult. The U.S. needs to offer developing nations an alternative means of acquiring clean energy.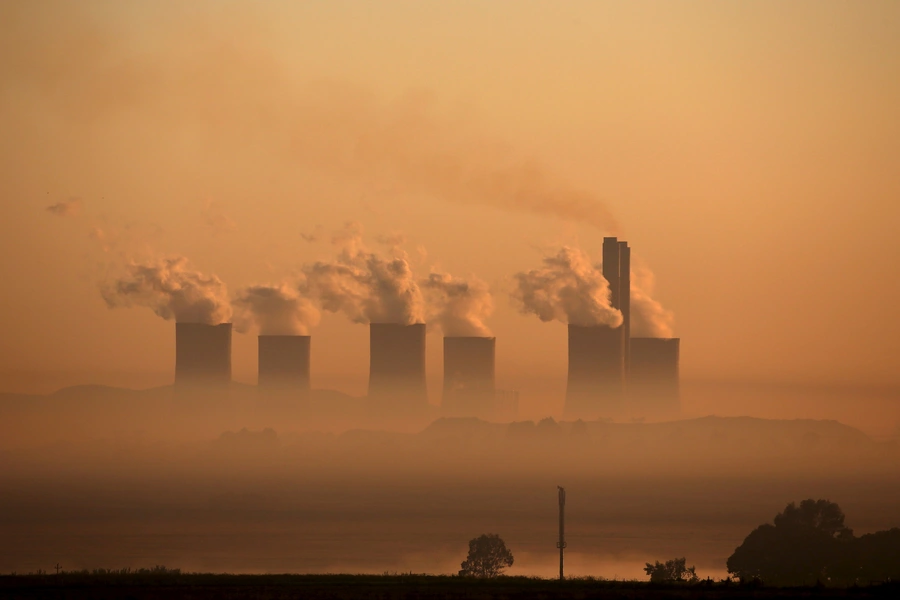 The following is a guest post by Jennifer Hillman, senior fellow for trade and international political economy, and Alex Tippett, research associate for international economics, at the Council on Foreign Relations.
Jennifer Hillman and David Sacks are codirectors of the CFR-sponsored Independent Task Force on a U.S. Response to China's Belt and Road Initiative, which is co-chaired by Jacob J. Lew and Gary Roughead.
During debt negotiations between Bangladesh and China in February 2021, China informed Bangladesh's Ministry of Finance that it will "no longer consider projects with high pollution and high energy consumption, such as coal mining [and] coal fired power stations." Whether this represents a genuine shift in China's approach to financing and building coal-fired power plants or is just a one-off move remains to be seen.
As our new bipartisan CFR-sponsored Independent Task Force report demonstrates, since the creation of the Belt and Road Initiative (BRI), billions of dollars in Chinese funds have flowed toward fossil fuel projects around the world. These investments promise to make climate change mitigation far more difficult.
To curb Chinese investment in fossil fuels, the United States needs to offer developing nations an alternative means of acquiring clean energy. It should also work with allies and partners to push China to live up to its pledge to "green" the BRI. To garner the credibility needed pressure China, however, the United States should also be willing to take aggressive action domestically.
China's BRI is a large-scale infrastructure project, intended to connect China with Africa, Asia, and Europe. While estimates of spending vary, Morgan Stanley anticipates that BRI spending could reach $1.2–$1.3 trillion by 2027. To date, the energy and transportation sectors have been the primary focus of BRI investment, with energy estimated to compose 44 percent of all BRI spending.
Most of China's energy financing goes toward nonrenewable sources. Between 2014 and 2017, 91 percent of energy-sector loans made by six major Chinese banks to BRI countries were for fossil fuel projects. In 2018, 40 percent of energy sector lending went to coal projects. In 2016, China was involved in 240 coal plants in BRI countries, a number that has likely grown.

Large-scale investment in coal and other fossil fuels can lock in carbon emissions for years, with modern coal-fired plants having an operating lifetime of more than thirty-five years. Environmental groups suggest that coal needs to be entirely phased out by 2040—less than twenty years from now—if the world is  to meet the Paris accords' goals. Continued investment in fossil fuels will make it far more expensive—and politically challenging—to respond to climate change.
Domestically, China is actually the world's largest producer of renewable energy. Generous subsidies and protection, along with overseas demand, helped China's wind and solar industries become world leaders. In 2019, China also committed to making its BRI investments "open, green, and clean."
Despite this pledge, BRI remains dominated by fossil fuels. China's refusal to consider further coal projects in Bangladesh is a promising sign, as is the fact that renewables made up the majority of new BRI energy investments in 2020. Still, as of 2020, non-hydroelectric renewables accounted for only 11 percent Chinese overseas power plant capacity, compared to forty percent for coal.
BRI's focus on coal is driven by excess Chinese capacity and demand among developing nations. China is the world's largest coal producer, accounting for 46 percent of global output in 2019. China's BRI investments in coal-fired plants help create new markets for Chinese coal. They also allow Chinese firms, squeezed by environmental regulations at home, to recoup some losses abroad. In one notable case, an unprofitable Chinese coal plant was entirely disassembled and then shipped and reassembled in Cambodia.
China's Export-Import Bank and the Chinese Development Bank, the primary financers of BRI, are also often skeptical that renewable projects are suitable for their partners. These institutions helped promote the adoption of renewable energy within China, and their wariness is likely informed by the various challenges—from expensive subsidies to struggles with an inflexible grid—that China itself has faced.
Developing nations, for their part, tend to regard fossil fuels as cheaper and more reliable than renewables. In Bangladesh, India, and Indonesia, for instance, state development plans explicitly call for constructing new coal plants. Restrictions imposed by the World Bank, the Asian Development Bank, and the Obama administration have made China the world's primary source of coal financing.
Addressing BRI's climate threat will require the United States, as well as its partners, to provide developing countries with a viable alternative that meets their demands for affordable electricity and addresses technical concerns. USAID's Power Africa program, which has provided technical support for clean energy procurement and helped mobilize private capital for clean energy projects, should serve as a model.
The United States should also make more substantial investments in clean energy at home. Domestic investments can help make renewables even more price competitive, while accelerating the growth of American firms capable of meeting the energy needs of developing nations.
The United States and its allies should also insist China lives up to its Green Belt and Road pledges. Beijing should be pressed to be more transparent about investments and encouraged to set binding standards for what represents a green BRI investment. Holding China accountable, however, will require meaningful American action at home.
The Biden administration has already curbed U.S. government financing of overseas fossil fuel projects. Next steps should include a focus on private sector lending. While Chinese institutions have driven the financing of coal projects, four American banks—JPMorgan Chase, Wells Fargo, Citi, and Bank of America—remain the largest financiers of fossil fuels projects overall, having collectively financed more than $800 billion in such projects worldwide since 2016. If the United States wants China to strictly adhere to its Green Investment Principles—developed to create common standards for what constitutes a green project—it should push American financial institutions to adopt similar guidelines.
BRI's fossil fuel investments will make combatting climate change more difficult. To prevent further carbon lock-in, the United States should offer alternative energy sources to developing countries while taking actions domestically that give it the technological and institutional capacity, as well as the moral authority, to insist that China's moves in Bangladesh become the norm.