Competing Ideologies at Play in Boko Haram's Return of Dapchi Girls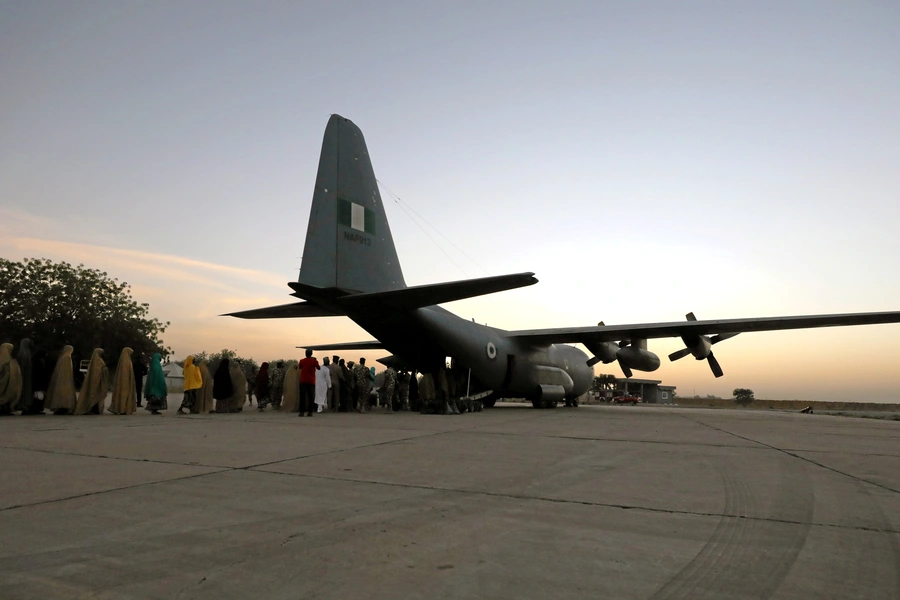 Jacob Zenn is an adjunct assistant professor at Georgetown University's Security Studies Program and a fellow on African and Eurasian affairs at the Jamestown Foundation.
On March 22, the Islamic State-affiliated faction of Boko Haram released 105 of the 111 the girls they kidnapped from a school in Dapchi, Yobe State one month earlier back to their homes in Dapchi. The only girls who were not released were five girls who died during the kidnapping operation and one Christian girl. She will likely remain hostage until she converts to Islam (all of the girls who were kidnapped and released were Muslim). 
Boko Haram has split into at least three factions. The Islamic State-affiliated faction, also known as the Islamic State West Africa Province, or ISWAP, was reportedly behind the kidnapping. There were initial uncorroborated reports that its leaders received a ransom or prisoners in exchange for returning the 105 girls. However, emerging evidence suggests that the faction released the girls only in exchange for a temporary cease-fire so they could bring the 105 girls safely back to their village. Why would the militants have conducted such a major kidnapping only to release them for no "compensation" one month later?
I argue that the answer to this question lies in a one-hour leaked audio sermon in the Hausa language from August 2, 2016 by Mamman Nur. Nur, a former AQIM-aligned Boko Haram member and now a leader of the Islamic State-affiliated faction, said in the audio that he received guidance from the Islamic State to only kidnap, or "enslave," Christians. Muslim men and women, however, could not be "enslaved;" they could only be killed if they were apostates and did not repent. 
The then leader of the Islamic State-affiliated faction, Abubakar Shekau, rejected this guidance and did not release the Muslim girls who were taken in the infamous Chibok kidnapping in 2014 (some were released only in October 2016 and May 2017 as part of a ransom deal with the government, which I detail in my article). Shekau's rigid stance on "slavery" was one of the reasons why he fell out of favor with the Islamic State. On August 3, 2016, the Islamic State elevated Nur and his protégé, Abu Musab al-Barnawi, to replace Shekau as the leaders of its affiliate group.
Therefore, one theory I have developed is that the kidnappers in Dapchi were former Shekau loyalists based in his former stronghold in Yobe State who defected from him and sided with Nur and Abu Musab al-Barnawi in the Islamic State-affiliated faction after August 2016. This Yobe State-based faction, which operates somewhat far from the stronghold of Nur and al-Barnawi around Lake Chad, did not know about or ignored the guidance that kidnapping Muslim girls was unacceptable. When the kidnappers brought the girls from Dapchi to Abu Musab al-Barnawi's base near Lake Chad, al-Barnawi then demanded their release (except for the one Christian girl who could be "enslaved" according to his ideology). Since the kidnapping itself was unacceptable, al-Barnawi did not demand ransom or prisoners in return for their release. 
This episode shows how ideology and even guidance from Islamic State can have a practical impact on the ground in the insurgency in Nigeria. It not only underscores the split into factions of Boko Haram led by Shekau and Abu Musab al-Barnawi, respectively, but that even al-Barnawi's faction itself is not monolithic. Indeed, it is conceivable that in the future these kidnappers in Dapchi could form their own faction aside from al-Barnawi, who they may believe squandered a chance at a big ransom in the Dapchi kidnapping. This would bring to four the main factions of "Boko Haram." The other three are the Islamic State-affiliate faction of Abu Musab al-Barnawi; Shekau's "non-aligned" faction; and the operationally dormant and al-Qaeda-loyal Ansaru faction. 
Unfortunately, long-term peace negotiations with any of these factions seem dim considering that Abu Musab al-Barnawi's faction may be the most "moderate" of the factions and he is, after all, still fully loyal to the Islamic State.