Congress Asserts Its Trade Authority With Taiwan Trade Deal
A first step to getting U.S. trade policy back on track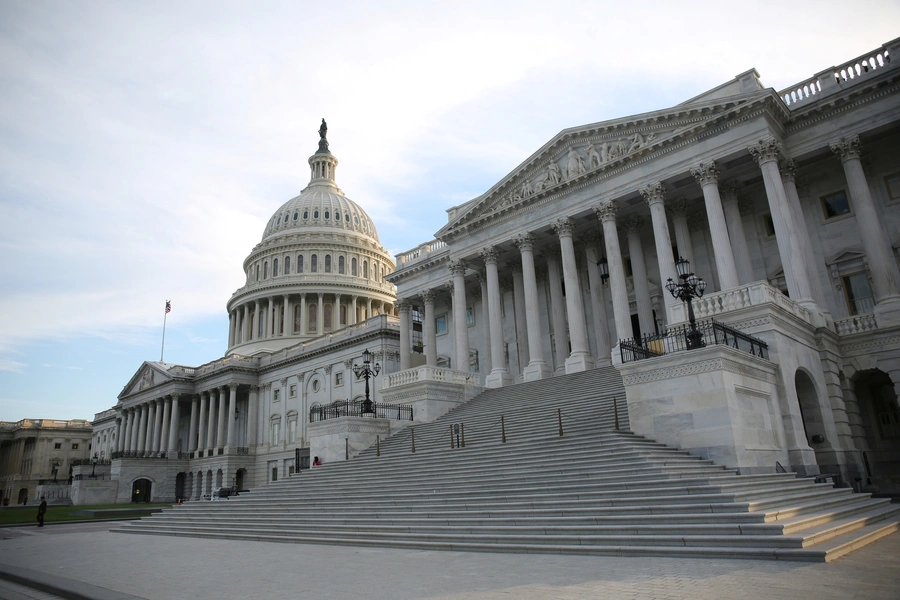 A slow-brewing battle between Congress and the executive branch over who holds the authority to enter into trade agreements has finally boiled over. The catalyst was an announcement by the U.S. Trade Representative (USTR) on May 18, 2023, that the United States had reached a first agreement with Taiwan under the U.S.-Taiwan Initiative on 21st Century Trade. While that agreement does not deliver any new market-access commitments, it covers other important trade issues such as cooperation on trade facilitation, good regulatory practices, anticorruption, and small- and medium-sized enterprises.
The executive branch has incorrectly argued that such trade agreements do not require congressional approval. Last month, Congress took action to set the record straight, passing a bill that approved the first phase of the U.S.-Taiwan deal but also called for enhanced transparency in ongoing negotiations with Taiwan. This is an important first step to getting U.S. trade policy back on track, and it begins a broader conversation about the trade policy the United States should pursue.
But that still may not be enough. Commenting on the reporting and transparency requirements imposed on the executive branch in the legislation, President Biden stated that his administration would "treat them as non-binding" in cases where they "would impermissibly infringe upon my constitutional authority to negotiate with a foreign partner." In taking such a stand, Biden is setting up future battles over trade authority and threatens to undermine the role of Congress in trade policymaking.
Anatomy of a Turf Battle
The conflict over trade authority is not new, but the recent growth of trade executive agreements (TEAs), which are negotiated by the executive branch with minimal congressional input or oversight, has brought the issue back into focus. More than 1,200 of those agreements have been inked with 130 countries, including the recent Critical Minerals Agreement with Japan. The Joe Biden administration's signature trade initiative, the Indo-Pacific Economic Framework (IPEF), currently under negotiation, is also a TEA. While the U.S. Constitution gives Congress the power to regulate commerce with foreign nations, TEAs subvert that authority in favor of presidential power.
In December 2022, a bipartisan coalition of lawmakers called on President Biden to engage in consultations and enhance transparency on the IPEF negotiations, and to "arrive at a common understanding of the appropriate submission, approval, and implementation mechanisms for such a broad-based and important agreement regulating international commerce." Their letter makes clear that Biden and past administrations have confused "the implementation of an agreement—which may not require congressional action because no domestic laws need to be altered—and the ability to enter into a binding agreement with other sovereign nations without congressional approval." The lawmakers assert that the Constitution grants Congress alone the authority to approve trade agreements with foreign nations.
U.S. Trade Representative Katherine Tai and Secretary of Commerce Gina Raimondo pushed back in May 2023, claiming that "Congress has granted the Trade Representative authority in 19 U.S.C. § 2171," a part of the Trade Act of 1974, "to defend and promote U.S. interests through the negotiation of trade agreements." However, as law professors Kathleen Claussen and Timothy Meyer have pointed out, that law designates USTR as the office responsible for trade negotiations, but "nothing about § 2171 gives the USTR the authority to enter into or bring into force trade-related agreements." They add that, as a matter of law, "there is little doubt" Congress can take action to restrict the executive branch's trade authority.
Why the Taiwan Bill Matters
Traditionally, Congress established parameters for trade negotiations through the grant of Trade Promotion Authority (TPA), through which it specified a range of trade negotiating objectives for the executive branch to pursue, maintaining regular oversight of negotiations in the process. TPA expired in 2021 and Biden has not sought to renew it. Meanwhile, his administration has been actively pursuing TEAs to advance its trade agenda, but those TEAs have been characterized by an absence of market access, which is normally the core feature of any trade agreement.
The recently passed United States-Taiwan Initiative on 21st-Century Trade First Agreement Implementation Act offers a corrective to executive overreach on trade. Importantly, it embeds TPA principles of transparency and consultations with Congress into future negotiations with Taiwan, but also takes them a step further by requiring additional reporting requirements, such as detailed timeframes for access to draft negotiating texts prior to them being shared with Taiwan or outside of the executive branch. Such transparency is essential to ensure that trade agreements negotiated by the executive branch represent the interests of all Americans.
Furthermore, the bill ensures that any agreement reached with Taiwan will be durable and not subject to the changing whims of different administrations. By approving the agreement, Congress has announced its interest in strengthening economic ties with Taiwan for mutual benefit—emphasizing the past U.S. commitment to reciprocity in trade, whereby the United States would grant access to its market in exchange for similar concessions from its trading partners. This bill empowers Congress to ensure market access is pursued in the next round of negotiations with Taiwan, which are slated to discuss thornier, economically significant issues such as agriculture and digital trade. This is further supported by a requirement for enforceability, which provides a guarantee to U.S. trading partners that its commitments will be honored, and that U.S. exporters have a means to recourse if the agreement is violated by Taiwan.  
Implications for U.S Trade Policy
While the bill only addresses trade negotiations with Taiwan, it has the potential to shift U.S. trade policy back to a more transparent, predictable, and binding set of arrangements. Congress could pursue similar legislation with respect to the IPEF and other negotiations such as those being pursued with the United Kingdom and Kenya. In doing so, Congress can indicate economic priorities for the executive branch and demand high standards on environmental and labor issues.
As Claussen and Meyer point out, the bill also raises an important question about the status of other TEAs and could certainly irk U.S. trading partners wary of deals they have inked with the United States that lack similar congressional approval. The approval of the Taiwan deal thus leaves the legality and enforceability of other TEAs in serious doubt. The Constitution is straightforward on the role of Congress in trade policymaking, but that has not stopped presidents from extending their broad power in foreign relations to international commerce.
Congress has finally taken action to rein in those abuses, but it remains unclear whether the Biden administration will fully comply. Biden's statement suggests that the executive branch will make use of its interpretive discretion in deciding whether or not it needs to comply with certain elements of the bill. However, this could lead to significant discord with Congress. To maintain the delicate balance of authority between the executive and legislative branches of government, Biden should instead welcome Congress's renewed interest on trade and work with both parties to define the future of U.S. trade policy.
This post was written for the Council on Foreign Relations' Renewing America initiative—an effort established on the premise that for the United States to succeed, it must fortify the political, economic, and societal foundations fundamental to its national security and international influence. Renewing America evaluates nine critical domestic issues that shape the ability of the United States to navigate a demanding, competitive, and dangerous world. For more Renewing America resources, visit https://www.cfr.org/programs/renewing-america and follow the initiative on Twitter @RenewingAmerica.