COVID-19 and the South China Sea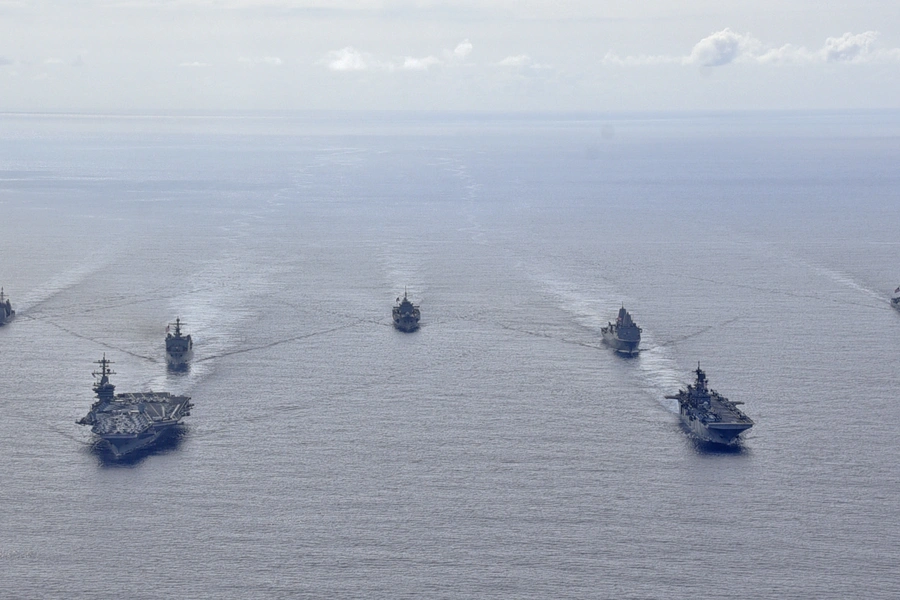 The rapid spread of COVID-19 in Southeast Asia, where the pandemic recently has hit Indonesia, Malaysia, and the Philippines (as well as other regional states like Singapore) hard, has not stopped jockeying over the South China Sea. In fact, while handing out COVID-19 aid to Southeast Asian states—and many other countries—Beijing reportedly has upped its pressure on other claimant states in the South China Sea. It has sailed the survey ship Haiyang Dizhi 8 off the Malaysian coast, to closely shadow a Malaysian ship exploring for state oil giant Petronas, in waters near areas claimed by both Malaysia and Vietnam.

The actions by the Haiyang Dizhi 8, which previously shadowed Vietnamese ships in waters claimed by Vietnam, are hardly China's only sign that it is stepping up its pressure in the South China Sea. The New York Times reports that last weekend Beijing "announced that it had formally established two new districts in the South China Sea that include dozens of contested islets and reefs." In recent months, Chinese vessels and forces also have conducted new exercises in the Sea, made incursions into waters claimed by Indonesia and near the Natuna Islands, and, according to Hanoi, rammed and sunk a Vietnamese ship, among other steps.

To some extent, Beijing may be trying to gain advantage at a time when the locus of the pandemic has shifted to other countries and away from China. It is doing so even if this attempt undercuts China's efforts to gain regional and global goodwill through aid to neighboring states and promoting China's cooperation with other countries in the fight against COVID-19.  

At the least, Beijing may be wanting to demonstrate that COVID-19 has not incapacitated its increasingly powerful naval, coast guard, and air forces. Outside of the South China Sea, Beijing is appearing to demonstrate force too: In recent months, Chinese military aircraft also have flown close enough to Taiwan to lead Taiwanese forces to intercept them.

As Richard Heydarian notes, many Southeast Asian civilian and military leaders are basically incapacitated, sick themselves or in self-isolation, leaving countries like the Philippines—which already was tilting toward Beijing and has little ability to protect its South China Sea claims anyway—with even less ability to defend itself. (Philippine army chief Felimon Santos Jr. has been diagnosed with COVID-19.) Even if Southeast Asian leaders themselves are not isolating, many of their senior military staff are, and civilian leaders are focused on the pandemic, creating a distraction that has become a potential opportunity for China.

Or, the continued assertiveness in the South China Sea shows the bottom line, indeed, is that no crisis, no matter how large, will stop Beijing from advancing its regional agenda. Malaysia, Indonesia, and the Philippines—all increasingly dependent on Chinese investment and infrastructural aid—have mostly tried to stay mum about China's assertive actions, even as some military leaders in these countries want to push back harder. At this point, it seems unlikely that U.S. forces can deter Beijing, despite the Trump administration's intensive pushback in the South China Sea, which recently has included sending the U.S. ships America and Bunker Hill (along with Australian vessels) into waters near Malaysia.