Cutting U.S. Military Support for France in West Africa Would Be a Mistake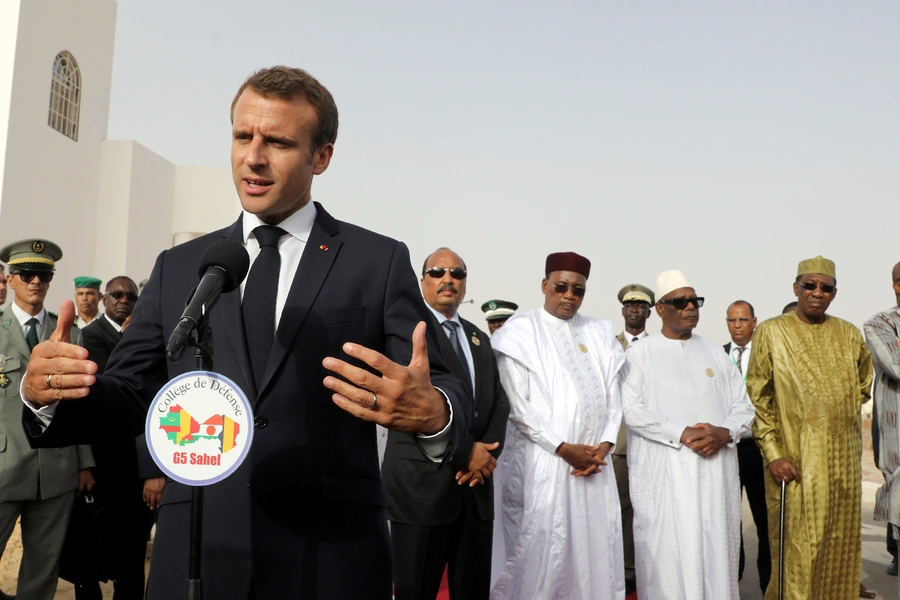 Since the last National Defense Strategy [PDF] more than a year ago, there has been a shift in U.S. defense priorities from countering terrorism to great power competition. Since then, the Department of Defense has been considering a drawdown of U.S. military assets in Africa, especially West Africa, presumably for redeployment to arenas of great power competition. That would be a mistake. Also included in the strategy is to "support relationships to address significant terrorist threats in Africa."
Terrorist episodes in Mali, Burkina Faso, Niger, and Chad have been expanding exponentially. Extremist violence has doubled every year since 2015. Mauritania is concerned, with good reason, that it will be next. Further east, in the Lake Chad basin, factions of Boko Haram have revived, with almost daily assaults in Chad, Nigeria, and Cameroon. The capital city of Borno State, Maiduguri, is almost cut off from the rest of the country due to the destruction of bridges and frequent attacks on travelers.
Many governments in the Sahel and West Africa are weak and fragile, and, with the exception of in Nigeria, France plays an outsized role in countering terrorism there. Operation Barkhane is France's largest overseas operation, with 4,500 soldiers and an expenditure of some 600 million Euros per year. There have been French casualties, small in number but nevertheless threatening French popular support for the effort. Further, the French presence in West Africa has recently elicited anti-colonial riots in Bamako, with the burning of the French flag. French President Emmanuel Macron has made it clear that France will stay only at the request of the governments in the region. Early in January, he convened a summit of the five francophone heads of state in the southwestern French city of Pau. There, the Africans reaffirmed their desire for the French to stay.
Compared to the French, the American role is small. There are perhaps 800 Americans stationed in West Africa, mostly at a base in Niger. (For context, altogether there are about 200,000 U.S. military stationed abroad.) The Americans in Niger provide logistical support, intelligence, surveillance, and reconnaissance assistance to the French and their partner governments in the Sahel. The Americans also facilitate air-to-air refueling. The American role is small, but the French regard it as essential. A French presidency official characterized the American role as "irreplaceable." "If the Americans decided to pull out of Africa, it would be very bad news for us, absolutely," said President Macron. "I hope that I can convince President Trump that the fight against terrorism, a fight that he is fully committed to, is at stake out in this region." At Pau, the five francophone heads of state also expressed their gratitude to the United States.
French General Francois Lecointre, head of the French armed forces, has said that without Barkhane, the affected countries would collapse. The general is probably right. It is true that a long term solution to the problems of the region require the local elites to find political and social solutions, as French political scientist Marc-Antoine Perouse de Montclose told the American media. But that takes time. The risk is that if the United States withdraws its support for Barkhane, the French will draw down or even leave. Without the presence of the French military, a huge geographical area becomes more than an ungoverned space; it becomes a playground for jihadis and militants of all stripes. 
This has dangerous consequences for U.S. interests, including uncontrolled terrorism, increased migration to Europe—already rattled by the Syrian refugee crisis—and an increased likelihood of further humanitarian crises. A Franco-American drawdown or departure also hands a victory to the jihadists, whose goals include expelling the West from Africa. American support for the modest French military presence in West Africa is a small, albeit still insufficient, price to pay. It is hard to know how exactly things will change if the U.S. follows through, but it is likely to be contrary to U.S. interests.