Cyber Week in Review: August 13, 2020
U.S. national security advisor claims China is targeting election infrastructure; Belarus disrupts internet services during violent crackdown on protesters; Senator Harris' nomination could signal better tech sector relations during potential Biden presidency; TikTok besieged on all sides by investigations and government action; and North Korean hacker group targets Israeli defense industry.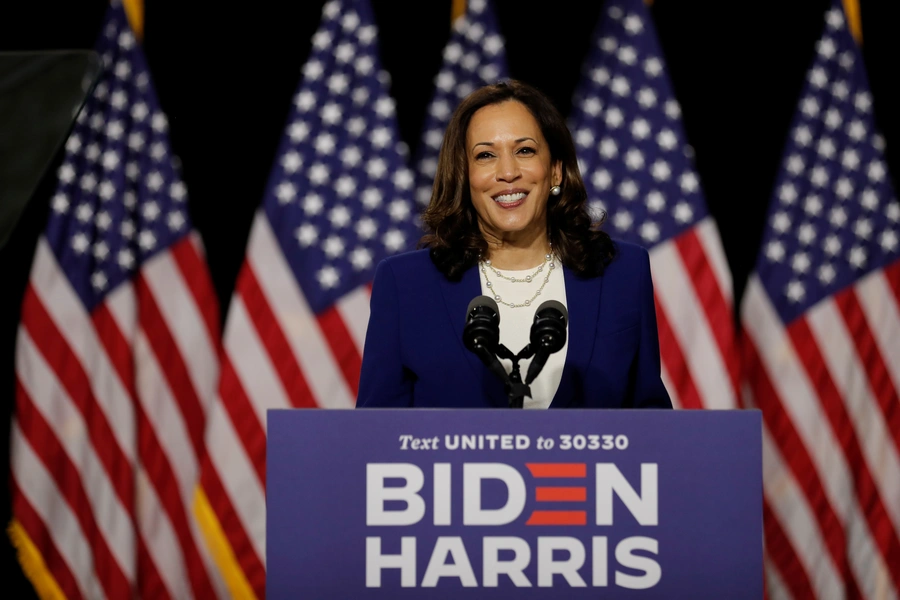 U.S. National Security Advisor Claims China is Targeting Election Infrastructure
In an interview Sunday on CBS's Face the Nation, U.S. National Security Advisor Robert O'Brien claimed that Chinese hackers were targeting U.S. election infrastructure in the run-up to the 2020 presidential election. "China, like Russia, like Iran—they've engaged in cyberattacks and phishing and that sort of thing with respect to our election infrastructure, with respect to websites," Mr. O'Brien asserted. He added that China's goal was "to see the president lose." The alarming claim was met with skepticism by other U.S. officials interviewed by the Wall Street Journal. The officials said that the U.S. does not have intelligence linking Beijing directly to cyber operations targeting election-related systems. The conflicting narratives demonstrate the continued politicization of online election interference. Congressional Democrats recently pointed to a statement made by National Counterintelligence and Security Center Director William Evanina, who asserted that Russia was attempting to damage Democratic presidential candidate Joe Biden's bid for the White House.
Belarus Disrupts Internet Services During Violent Crackdown on Protesters
Following President Alexander Lukashenko's disputed election to a sixth five-year term, Belarus instituted internet blackouts and bandwidth throttling within its borders on Monday as it violently cracked down on election protesters. Twitter confirmed that it was experiencing blocking and throttling, and digital rights organization Access Now indicated that foreign internet traffic was cut by 50 percent and multiple virtual private network (VPN) services had been blocked. "We express concern over the deterioration of the human rights situation in Belarus, including reports of alleged mobile internet jamming, arbitrary arrests and detention of journalists, and harassment of human rights defenders and members of the political opposition in the country," Access Now said in a statement. Belarus is the most recent authoritarian government to use internet disruptions to block and control political opposition. 
Senator Harris' Nomination Could Signal Better Tech Sector Relations During Potential Biden Presidency  
U.S. presidential candidate Joe Biden's Tuesday announcement naming Senator Kamala Harris (D-CA) as his vice president running mate was well-received in the tech sector and was seen as a cause for optimism in relations between Washington and Silicon Valley. Harris, whose constituency includes tech hubs like San Francisco, Menlo Park, and Palo Alto, has long been viewed as an industry ally in a political environment that has progressively soured on digital firms. In contrast to many other Democratic presidential candidates who were on Biden's vice presidential short list, Harris pointedly did not endorse the idea of breaking up tech giants such as Amazon and Google. Harris also has demonstrated experience in dealing with pressing tech policy issues. She was an early advocate for imposing stricter data privacy standards on social media companies and has been a sponsor of every major legislative piece pertaining to election security. "The best and smartest way to conduct voting [is] paper ballots. Because Russia can't hack a piece of paper," Harris said on the campaign trail.
TikTok Besieged on All Sides by Investigations and Government Action
The past few days have been particularly unkind to Chinese-owned TikTok. Following last week's executive order by President Trump banning the popular social media app in the United States by September 20, the Wall Street Journal published on Tuesday an exclusive investigation detailing how the app violated Google data policies by bypassing a privacy safeguard in the Android operating system, which allowed the company to track user data even from individuals who opted out of data collection. The revelations are sure to reinforce concerns from the White House that TikTok could allow the Chinese government to access the personal information of millions of Americans. Concurrently, France's privacy watchdog, CNIL, opened an investigation into TikTok on Tuesday. The embattled company is likely hoping for some respite in the coming days, as Chinese negotiators plan to bring up TikTok's fate in the upcoming round of trade talks with the United States. 
North Korean Hacker Group Targets Israeli Defense Industry
On Thursday, Israeli cybersecurity firm ClearSky released a report [PDF] detailing how Lazarus Group, a threat actor affiliated with the North Korean government, had targeted Israeli defense firms in a spearphishing campaign. The effort, which the company dubbed "Operation Dream Job," appears to be the same as Operation In(ter)ception [PDF], though attribution to the Lazarus Group at the time was less definitive. The campaign involved hackers impersonating recruiters from prestigious aerospace companies and reaching out to defense firm employees on LinkedIn, enticing them with lucrative job offers. Once an employee showed interest, hackers would send them a malicious PDF via LinkedIn's messaging app that, upon opening, would grant access to a company's internal networks. The Israel Defense Ministry said in a statement on Wednesday that the attack was thwarted "in real time" and that "no harm or disruption was made to [defense firm] networks." In spite of this, ClearSky indicated that Lazarus Group had successfully infiltrated networks and likely stole large amounts of classified information, which Israeli officials fear could be passed on to Iran.