Cyber Week in Review: August 18, 2017
This week: Nazis rekindle a debate on the role of internet intermediaries in policing online content, a government request for Google data, and Facebook in China.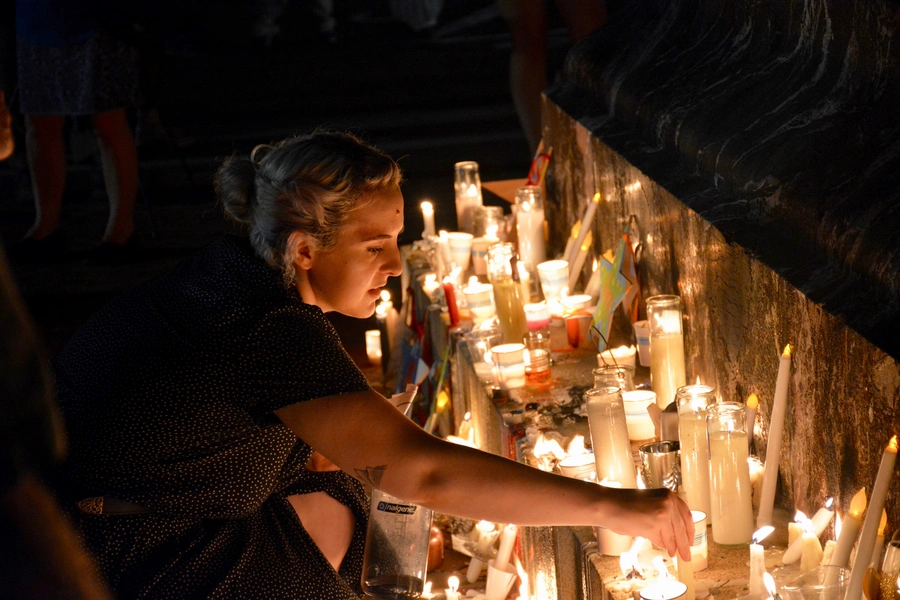 Here is a quick round-up of this week's technology headlines and related stories you may have missed:
1. Not even the free speech champions in tech are defending Nazis. The horrific events in Charlottesville are reigniting an old debate in tech--to what extent should internet intermediaries (e.g. registrars, hosing providers, content delivery networks) police the content that they make available? Part of the white supremacist rally was organized on The Daily Stormer, a neo-Nazi website that occupies a loathsome corner of the internet. Earlier this week, GoDaddy, which was providing the website with its domain name, gave it the boot on the grounds that the website was in violation of its terms of service. Cloudflare, which provided the The Daily Stormer with denial of service protection, dropped it as a customer, causing the website to be immediately DDOSed. Cloudflare and other internet intermediaries have traditionally had a policy of not removing objectionable content from their services on the grounds that intermediaries should be content-neutral, a position that is not without its critics. The Daily Stormer, was an exception to the rule because, in the words of Cloudflare CEO Michael Prince, they're "assholes." Despite his actions, Prince argues that tech companies should not have the power to arbitrarily boot content off the internet they don't like because of the content they produce.
2. Not all data held outside the United States is created equal. Google lost its appeal to quash a government request for emails held overseas. Earlier this year, the U.S. government successfully obtained a court order compelling Google to hand over customer emails, stored overseas, to support an FBI investigation. Google appealed on the grounds that the government request was an extraterritorial application of U.S. law and contradicted an earlier federal appeals court decision in the Microsoft case, which quashed a similar request that would have required Microsoft to turn over customer data related to a U.S. drug investigation stored in Ireland. Unlike the Microsoft-Ireland case however, the emails at issue in the Google case were stored overseas as the result of an algorithmic decision that moves data around the world to optimize Google's network and storage capabilities, not a deliberate decision to have the emails located in the same jurisdiction as the end user. Nevertheless, that distinction is likely to raise concerns with U.S. cloud providers, which already face a perception that data stored with a U.S. company is afforded less privacy protections.
3. Facebook goes undercover in China. For the last few years, Facebook's relationship with China has been characterized by Mark Zuckerberg's struggle to learn Chinese and the Chinese government repeated rebuffs of Facebook's attempts to reenter the Chinese market. It turns out, however, that Facebook has been operating in China, albeit secretly and under another name. The New York Times reports that Facebook has released an app in China called 'Colorful Balloons' that is almost identical to Facebook's 'Moments'--a picture and video-sharing app. This secret app is the latest development in Facebook's multi-year long quest to reenter the Chinese market, which has included a charm offensive headed by Zuckerberg himself and attempts to develop censorship software that would please Chinese leaders. Even though 'Colorful Balloons' has been outed by international media, it remains unclear if Facebook received explicit permission to launch the app in China. More likely, Facebook's 'move fast and break things' mentality led the company to cross Chinese regulators. If so, Zuckerberg will probably have some explaining to do.