Cyber Week in Review: August 20, 2020
Beijing blasts Israel for moving to ban Chinese equipment from 5G networks; Commerce Department restricts Huawei's access to global chip market; Indian lawmakers call on Facebook to answer questions over hate-speech policies; Taiwan accuses China of cyberattacks against government agencies and official email accounts; and EU regulators clash during first major test of GDPR enforcement.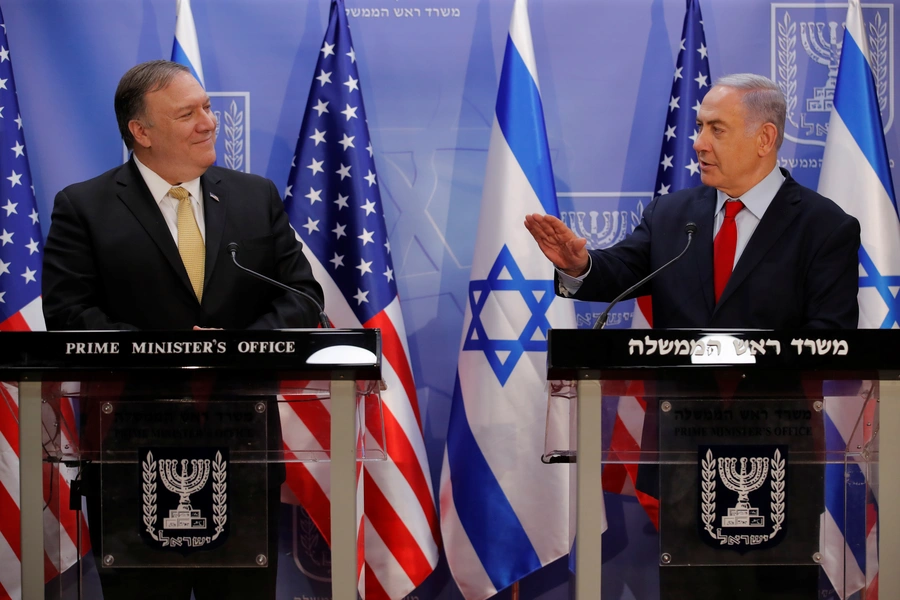 Beijing Blasts Israel for Moving to Ban Chinese Equipment From 5G Networks
Over the weekend, state-controlled Chinese media outlets blasted Israel for an impending memorandum of understanding (MOU) with the United States to not use Chinese equipment in its 5G infrastructure. Chen Weihua, a journalist for China Daily, tweeted, "Chinese cities like Shanghai provided a safe haven to some 30,000 Jews fleeing Nazi Europe in WWII, but now Israel returns the favor by being a US poodle against China in 5G" and The Global Times said the MOU would "affect normal economic, trade and investment activities between China and Israel." The MOU is intended to dovetail with the U.S. Department of State's recently expanded Clean Network program, which seeks to build a coalition of states that exclude Chinese technology due to national security concerns.
Commerce Department Restricts Huawei's Access to Global Chip Market
In a major escalation of the U.S.-China tech feud, the U.S. Department of Commerce announced on Monday that it will bar Huawei from buying chips made or designed with American equipment and software, expanding restrictions enacted in May that prevented companies from using American technology to make Huawei-designed chips. Experts warn that the new restrictions could cripple Huawei's operations, as its smartphones and telecommunications equipment rely on access to the global chip market, which in turn relies on hardware and software developed in the United States. The latest rules are intended to close a loophole in the May restrictions that allowed companies to sell chips to third parties who could then sell them to Huawei. U.S. chipmakers were displeased with the announcement: The Semiconductor Industry Association's chief executive, John Neuffer, complained that the new restrictions "will bring significant disruption to the U.S. semiconductor industry."
Indian Lawmakers Call on Facebook to Answer Questions Over Hate-Speech Policies 
On Tuesday, members of the opposition Indian National Congress political party sent a letter to Facebook's chief executive, Mark Zuckerberg, announcing they were opening a parliamentary probe into Facebook's India operations. The probe was prompted by a Wall Street Journal article last week that claimed the social media giant was displaying favoritism towards the ruling Bharatiya Janata Party (BJP) when enforcing its hate-speech policy. The article revealed how executives from Facebook's India branch interfered to prevent BJP politicians from being banned on the platform after they had made numerous posts calling for violence against the country's Muslim population, which has suffered a rise in targeted attacks in recent years. Additionally, Aam Aadmi Party spokesman Raghav Chadha, who heads the peace and harmony committee of the Delhi Legislative Assembly, said he would call on Facebook's executives to testify regarding the article's allegations. The uproar underscores Facebook's continued troubles balancing calls to moderate harmful content on its platform with navigating different countries' political environments.
Taiwan Accuses China of Cyberattacks Against Government Agencies and Official Email Accounts 
Taiwan on Wednesday formally accused Beijing of sponsoring cyberattacks that targeted at least 10 Taiwanese government agencies and the email accounts of over 6,000 officials since 2018. BlackTech, the main hacking group behind the campaign, exploited vulnerabilities in at least four Taiwanese tech companies that provided IT services to the government using the Taidoor malware. "They were aiming to acquire important government documents and data. Some government data might have been leaked. This has posed a great threat," said deputy director of the Taiwan Investigation Bureau's Cyber Security Investigation Office, Liu Chia-zung. Taiwan's condemnation follows recent Chinese targeting of Taiwan's state oil company with ransomware, military exercises in the Taiwan Strait, and aggressive rhetoric towards Taiwan. Chinese foreign ministry spokesman Zhao Lijian denied the allegations, calling them "malicious slander."
EU Regulators Clash During First Major Test of GDPR Enforcement
A statement released by Ireland's Data Protection Commission on Thursday disclosed unresolved disagreements with some of its European counterpart agencies, so-called "supervisory authorities" that were unnamed, over a Twitter privacy case that many see as the first major test of Europe's General Data Protection Regulation (GDPR). The case concerns a security vulnerability that Twitter disclosed in January 2019 that exposed some users' private tweets for over four years. EU regulators are trying to determine whether Twitter disclosed the security hole in a timely manner and what penalty they should impose on the company. The dispute over the case's decision, which would be the first cross-border privacy case for GDPR, could portend similar disfunction for numerous other ongoing GDPR investigations involving U.S. tech giants, including Facebook and Google. Following the disagreements, the Irish Data Protection Commission referred the matter to the European Data Protection Board, the body representing all EU privacy regulators, which has two and a half months to issue a final decision.