Cyber Week in Review: February 11, 2022
Israel and EU launch inquiries into Pegasus spyware; News Corp discloses breach; North Korea using stolen crypto to fund missile program; IRS abandons facial recognition plan; Justice Department indicts Hytera.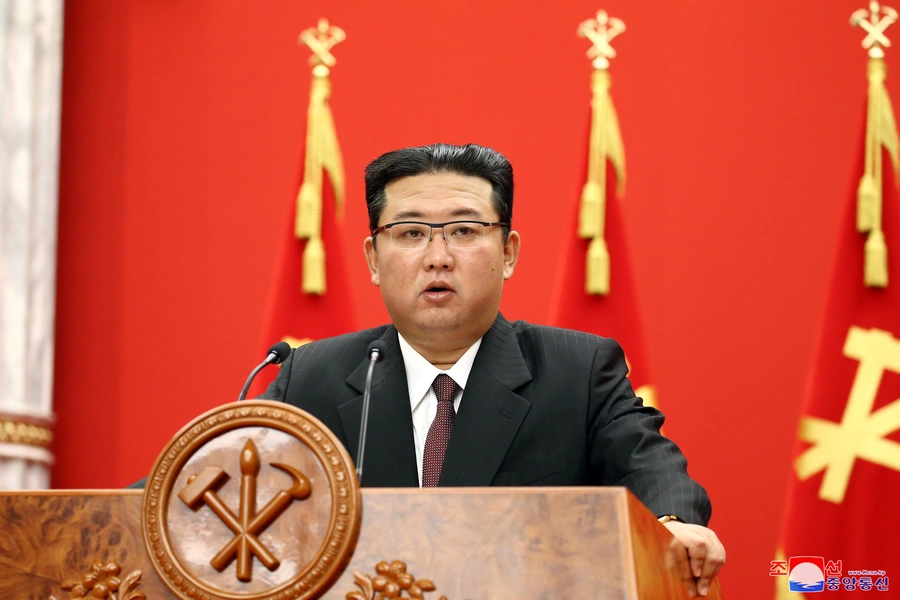 Israel and the European Union launch inquiries into use of NSO Group hacking tools 
NSO Group's woes continue to mount as Israel and the European Union both announced inquiries into the company's sale of its Pegasus spyware and its misuse by clients. The Israeli police have been under fire following revelations that they  used Pegasus to spy on dissidents, politicians, and journalists in the country. The revelations also led to the delay of the corruption trial of former Prime Minister Benjamin Netanyahu after one of the witnesses was found to be a victim of the spyware. The European Parliament also announced earlier this week that it will form a committee to investigate the use of Pegasus by the Hungarian government. The European parliament stated that the "investigations so far by the Hungarian government have been inadequate" and that a fair investigation must be conducted. 
News Corp discloses multiyear breach by Chinese hackers 
News Corp, owner of the Wall Street Journal and the New York Post, was the target of a multiyear cyberespionage campaign likely carried out by Chinese attackers. The attack compromised the newspapers file-sharing and email systems, and News Corp has begun informing journalists which files were accessed by the attackers. The attack raised concerns about the confidentiality of sources who work with News Corp. The attackers are believed to have targeted information related to traditional Chinese intelligence gathering priorities, including Taiwan, the Uyghur ethnic group, U.S. defense and military activity, and U.S. restrictions against Chinese technology companies. 
Report finds that North Korea uses stolen cryptocurrency to fund missile program  
On February 4th, an independent sanctions monitor issued a report to the UN Security Council which found that between 2020 and mid-2021, North Korean threat actors stole more than $50 million in digital assets. This estimate may be on the low side, with blockchain analysis firm Chainalysis estimating that North Korean cyberattacks conducted by Lazarus group netted $395 million in cryptocurrency last year. The report also indicated that the revenue from these attacks is being used to fund the nation's nuclear and ballistic missile programs; North Korean missile testing has accelerated in recent months even as COVID-19 has strained the economy. The American government has attempted to crack down on North Korean cyber theft. In February 2021, three North Korean computer programmers were indicted by the Department of Justice for their involvement in a series of cyberattacks which netted $1.3 billion in cash and cryptocurrency. 
The Internal Revenue Service announces it will abandon the of adoption of facial recognition tools 
Responding to bipartisan criticism of its $86 million contract with the identity verification company ID.me, the Internal Revenue Service reversed its decision to use facial recognition technologies for taxpayer identification. Experts disagree about the efficacy of implementing facial recognition tools. Some argue that it will improve cybersecurity and protect against data leaks, while others contend that once biometric data has been stolen, it cannot be changed, meaning the ramifications of data breaches will be more serious than in other cyberattacks. This decision highlights the confusion among federal agencies, which have yet to issue clear guidance and regulation on the use of biometric tools. A Government Accountability Office report released last year found that as many as twenty federal agencies employed facial recognition tools between 2019 and 2020 without sufficient oversight or assessment of privacy considerations. 
Justice Department announces indictment of Chinese company Hytera over theft of trade secrets 
The Justice Department unsealed the criminal indictment of Hytera, a Chinese radio manufacturer, accusing it of paying Motorola employees to steal trade secrets and pass them to Hytera. The Justice Department has also indicted several former employees of Motorola and Hytera, although those cases remain sealed. If Hytera were convicted of the charges, it would face a penalty of three times the value of the trade secrets stolen. Motorola was awarded $764 million in a civil judgement against Hytera in 2020. Insider threats remain a major issue for companies in economic espionage cases.