Cyber Week in Review: February 8, 2019
This week: a SOTU non-event; Facebook in Germany; Huawei war; WhatsApp warns Indian politicians; and China's APT10 strikes again.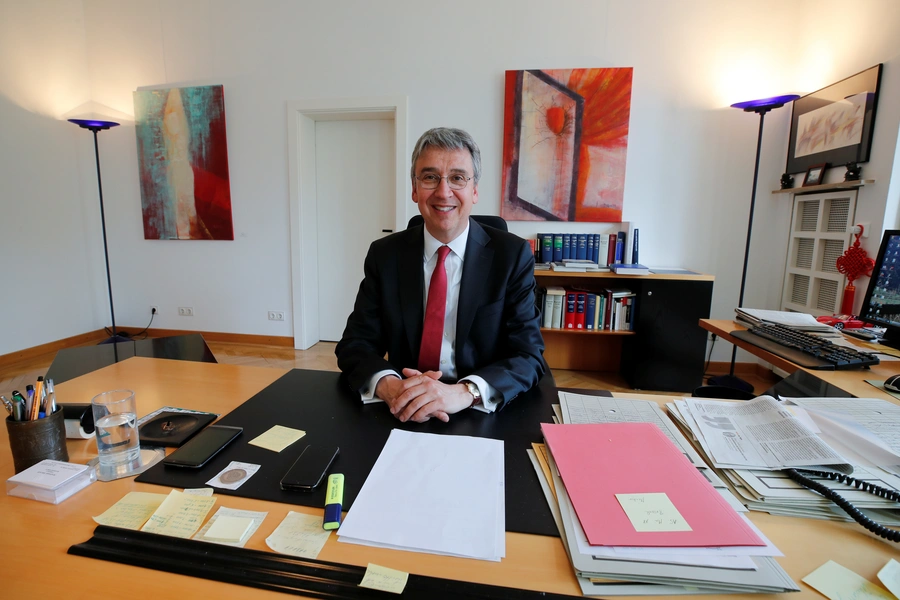 Here is a quick round-up of this week's technology headlines and related stories you may have missed: 
Well, that was a letdown. During his State of the Union address this week, President Donald Trump pulled off the impressive feat of not mentioning technology once, only offering a vaguely-worded pledge for "investments in the cutting-edge industries of the future."  As if to avoid being forgotten, the White House Office of Science and Technology tweeted a statement afterward that trumpeted Trump's "commitment to American leadership in artificial intelligence, 5G networks, quantum science, and advanced manufacturing." Reportedly, even getting Trump to mention "industries of the future" required an internal "push" after a meeting with key technology executives last December.
Nien, Facebook. Following France's record-breaking fine of Google last month, Germany's antitrust regulator threw a wrench in Facebook's operating model, ruling that Facebook can no longer automatically collect and combine data without user consent. The Federal Cartel Office (FCO) ordered that without voluntary consent, Facebook could not cobble together data from third-party services or its other platforms such as WhatsApp or Instagram to create a fuller profile of its users—a practice which Facebook leans on to personalize advertising.  Facebook has already said it would appeal the decision.
The ruling, if it stands, will only limit Facebook's data collection in Germany, a relatively small part of Facebook's user base. However, the antitrust implications of the ruling could have far-reaching implications. Justifying the data-sharing restriction, the FCO called out Facebook's "abuse of market power," describing the company's practices as "exploitative abuse" that harms both consumers and competitors. As anger at Facebook reaches a boiling point elsewhere in the world, other countries might turn to a similar argument to restrict the global social media giant.
World War Huawei. The United States' global campaign against Huawei took another step this week, turning Europe into the main battleground against the Chinese telecom giant.  On a panel at CSIS, the United States' top cyber diplomat Robert Strayer made the case that Huawei could not be trusted to build the future 5G grid. The warning behind the scenes appears to be even blunter: U.S. officials and diplomats are telling European governments that failure to exclude Huawei could damage their long-term relations with the United States.
The pressure has put European governments into a bind—many of them have relied on Huawei for a significant part of their 4G buildout. Banning Huawei now would be costly and potentially delay Europe's 5G rollout. Moreover, European telecoms, not eager to return to the Nokia and Ericsson duopoly, have largely stood by the Chinese company. This week German ministers met to discuss data security rules that might minimize Huawei's role in the 5G process, but the meeting appears to not have produced any consensus. The mobile communication industry body GSMA also organized an emergency meeting at next month's Mobile World Congress to discuss the implications of a Huawei ban. For its part, Huawei has not done much to assuage foreign concerns about the integrity of its equipment. In response to a UK government report that raised security concerns about Huawei equipment and the company's supply chains, Huawei said it would take 3-5 years to fix the technical and supply chain issues raised in the report.
WhatsApp is not playing. With India's general election scheduled to take place this spring, WhatsApp Head of Communications Carl Woog threatened to ban political parties that use WhatsApp in "ways that it was not intended"—a veiled reference to spreading disinformation or using automated tools. Woog's unusual warning to Indian politicians is WhatsApps' latest attempt since the election in Brazil last October to stop politicians from weaponizing the platform to spread conspiracies and disinformation. WhatsApp has already issued a new message forwarding limit to counter misinformation. WhatsApp also revealed, in a report released this week titled "Stopping Abuse," that it bans 2 million accounts per month around the world. Most banned users are identified by WhatsApp's machine learning abuse-detection system, which takes into account factors such as message volume and time spent in the "typing" status.
China's big data heist. Norway-based enterprise software provider Visma was hacked this week in an attack attributed to China's APT 10 group. Although experts believed Visma clients were the primary targets of the attack, Visma claimed that APT 10 were unable to access critical networks. The hack is understood to be a part of the 12-year-long "Cloudhopper" campaign, which has been linked to attacks on a number of prominent U.S. firms and government agencies, including Hewlett Packard Enterprise and IBM. In December, the U.S. Department of Justice indicted two members of APT 10 who were linked to China's Ministry of State Security, and the DHS briefed industry firms this week on risks associated with Chinese economic espionage.