Cyber Week in Review: January 6, 2023
Meta fined $400 million for advertising practices; Chinese and Russian media collaborate; State Department establishes new technology office; hackers leak Twitter data; Huawei makes microchip breakthrough.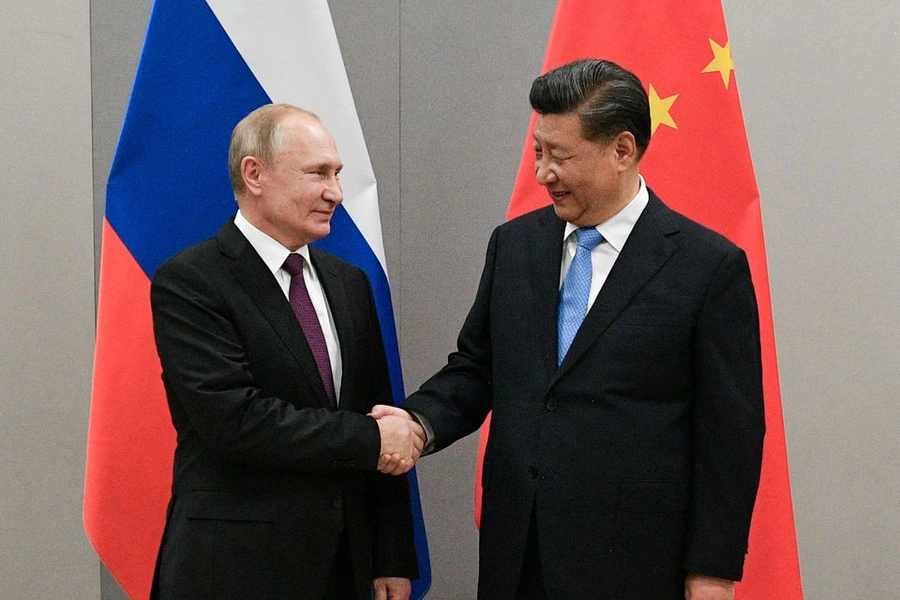 Irish regulators fine Meta $400 million for advertising practices 
The Irish Data Protection Commission announced that it is fining Meta $414 million dollars for the company's advertising practices on Meta-owned platforms Facebook and Instagram. The commission ruled that the current digital contract signed by users when they agree to Instagram or Facebook's terms of service illegally forces them to accept personalized advertising. If users are allowed to prevent their data from being used for targeted ads it would imperil one of the company's largest sources of revenue. The commission gave Meta three months to adjust its advertising practices to align with the decision, although Meta has already signaled it will appeal. 
Leaked documents show collaboration between Chinese and Russian state media 
An analysis of documents stolen from the Russian state broadcaster VGTRK published last week show how Russian and Chinese state media outlets have collaborated on messaging since the start of the Russian invasion of Ukraine in February 2022. The cooperation began around a false rumor spread by Russian state media that the United States was funding biological warfare labs in Ukraine. The Chinese Ministry of Foreign Affairs and some state media outlets echoed the theory. These propaganda cooperation agreements are not unique to the Ukraine war, and were first reported by Meduza in 2020. Convergence between the Chinese and Russian propaganda outlets has been reported before, but this analysis sheds new light on how that collaboration has evolved to fit both China and Russia's desires. 
State Department establishes office for critical and emerging technologies 
The U.S. State Department announced that a new office dedicated to critical and emerging technologies began operating on Tuesday, January 3 and will be led by Dr. Seth Center until a Special Envoy is appointed. The office will focus on several areas, including biotechnology, quantum computing, and artificial intelligence. Secretary of State Antony Blinken originally committed to creating an Office of the Special Envoy for Critical and Emerging Technology during a speech at the Foreign Service Institute in October 2021. In the speech, Blinken laid out how the special envoy would pursue the department's technology diplomacy and partnerships agenda. "We want to make sure the technology works for democracy, fighting back against disinformation, standing up for internet freedom, reducing the misuse of surveillance technology," Blinken said. 
Hackers leak personal data of 235 million Twitter users 
Hackers are selling the personal data of over 230 million Twitter users on a popular cybercrime forum. The data was originally scraped in 2021 using a faulty application programming interface (API) within Twitter which allowed people to input an email address and find the Twitter account associated with that email address. Twitter patched the API flaw in January 2022. The sale is likely to lead to new regulatory problems for Twitter, and the Irish Data Protection Commission has already said it will expand another investigation over whether the company violated the EU General Data Protection Regulation (GDPR) over the leak. The leak has caused concern among dissidents and human rights experts, who fear that the leaks will be used by authoritarian states to prosecute people for past tweets, as China has done before. 
Huawei makes advanced lithography process breakthrough 
Huawei has made a breakthrough in technology required to make processors for advanced-node chips. Chinese media reported that the embattled telecommunications giant filed a patent application for a light source component used in extreme ultraviolet (EUV) lithography system production. Huawei's website confirmed that the technology will be used to improve the manufacturing of integrated circuits and chipsets. The Telegraph has noted that the ultra-small microchips Huawei hopes to produce are "closely guarded by the West" and that the breakthrough could present a "blow to Western sanctions." Even as the sanctions continue to cut into the company's business, Huawei appears  confident about the company's ability to manage the regulatory challenges it faces. In a New Year's address, Huawei rotating chairman Xu Zhijun declared that 2023 would be Huawei's "first year of a return to normal operations, despite ongoing U.S. restrictions becoming the new normal."