Cyber Week in Review: July 22, 2022
Tech companies accused of allowing Russian propaganda; Alibaba executives called in for questioning; DHS accused of misusing location data; House passes NDAA; China accused of hacking Belgian Ministry of Defense.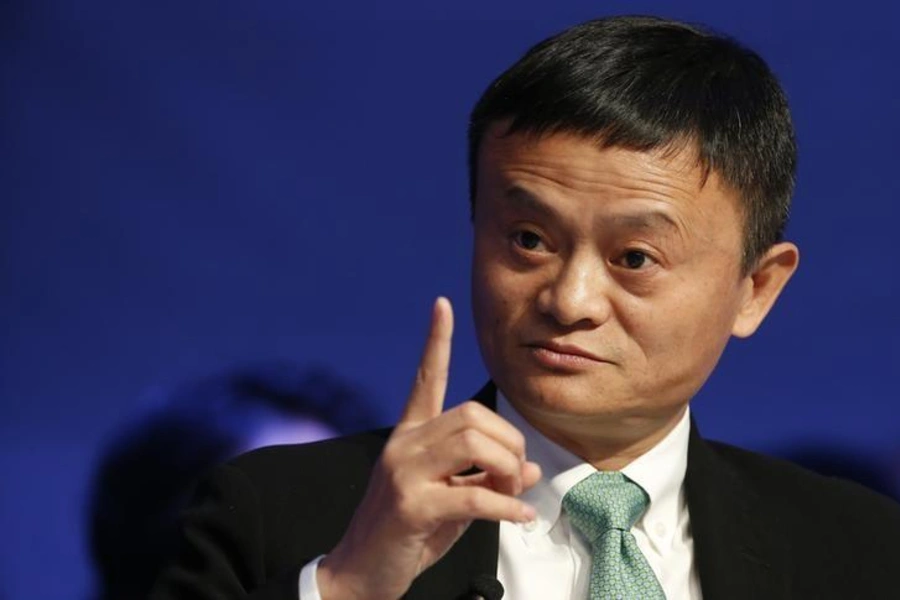 Technology Companies Accused of Letting Russian Propaganda Spread on Media Platforms
Six months into the Ukraine-Russia conflict, Ukrainian officials stated that U.S. technology giants are less proactive in monitoring Russian propaganda across media platforms. During the beginning of the war, American companies quickly found and censored Kremlin propaganda. Actions taken by technology companies proved successful in curtailing Russian efforts to spread propaganda about the war but also led the country to ban Facebook and Instagram. Ukrainian officials have said that technology companies have begun to ignore requests to remove flagged posts, including Russian propaganda and anti-Ukrainian hate speech. According to a report from a European nonprofit, 70 percent of posts flagged as anti-Ukrainian hate speech on Twitter and YouTube were not censored by the platforms. Additionally, the professional networking site LinkedIn removed less than half of the flagged propaganda posts justifying Russia's invasion of Ukraine. This type of criticism is not new as U.S.-based social media platforms have often devoted fewer resources to monitoring posts in non-English speaking regions. 
Alibaba Executives Questioned in Relation to Major Data Breach
Alibaba Group's stock fell 6 percent last week after executives of the company's cloud service division, Aliyun, were questioned by Shanghai authorities in relation to the country's largest known cybersecurity breach. The data breach came to light after a hacker, going by the alias ChinaDan, attempted to sell the database on a criminal forum. Some experts believe  that the incident could lead Chinese authorities to tighten cybersecurity restrictions further, even though the country has passed several cybersecurity and privacy laws in the past year. Others have questioned whether Aliyun is responsible for the breach, instead blaming a government developer who left the credentials to the stolen database embedded in an article.
Department of Homeland Security Documents Demonstrate Use of Location Data
The American Civil Liberties Union (ACLU) released documents that illustrate how the Department of Homeland Security (DHS) harvested location data from hundreds of millions of phones across North America. The records discuss how federal agencies signed contracts surveillance companies Babel Street and Venntel during the Trump administration. The Customs and Border Protection (CBP) renewed a $20,000 contract that lasted until September 2021. The location data industry is a multi-billion-dollar dollar market that is largely unregulated in the United States. Location data has previously been sold to the U.S. military to identify Muslim populations and federal agencies have used commercial location data for immigration law enforcement. While DHS officials said that users voluntarily shared their location data, emails show that the data could be used to identify others who did not agree to data sharing. Privacy advocates have urged Congress to pass the Fourth Amendment is Not for Sale Act to curb the sale of location data.
The House Passes $839 Billion Defense Bill Including Major Cyber Provisions
The House passed the National Defense Authorization Act (NDAA) in a bipartisan 329-101 vote. The bill includes major cybersecurity-related amendments to bolster critical U.S. infrastructure against digital attacks. As per recommendations from the Cyberspace Solarium Commission, critical infrastructure in the U.S. would have to implement strong digital security standards and share threat intelligence with the government to receive federal support. Infrastructure that is labeled as vital to U.S. society by the Cybersecurity and Infrastructure Security Agency (CISA) will need to meet baseline security standards. Additionally, the bill will create a Cyber Threat Environment Collaboration Program which will be used to encourage data sharing among members of CISA's new Joint Cyber Defense Collaborative (JCDC), which has twenty-one members in the JCDC including Microsoft, Akamai, and Amazon Web Services. The bill would also require CISA to investigate the SolarWinds hack to provide Congress with a retrospective analysis of the breach and policy suggestions for future attacks.
Chinese Threat Actors Accused of Attacking Belgium's Ministry of Defense
The Belgian Foreign Ministry claimed it had detected efforts by four Chinese threat actors, APT 27, APT 30, APT 31, and Gallium, to infiltrate the networks of the Belgian Defense Ministry. The Foreign Ministry said it "strongly denounces these malicious cyber activities, which are undertaken in contradiction with the norms of responsible state behavior." Chinese officials denied the accusations, and said that the Belgian authorities had no evidence to back up their claims. It is unclear what networks the threat actors targeted or whether they were able to steal any data. Europe has been a frequent target of Chinese APTs. Earlier this year, researchers detected a campaign against European government agencies, although the European Union has been reticent to blame the Chinese government for many of the hacks.