Cyber Week in Review: June 22, 2018
This week: concerns about EU copyright reform, the taboo of using cyber weapons, Joshua Schulte gets indicted.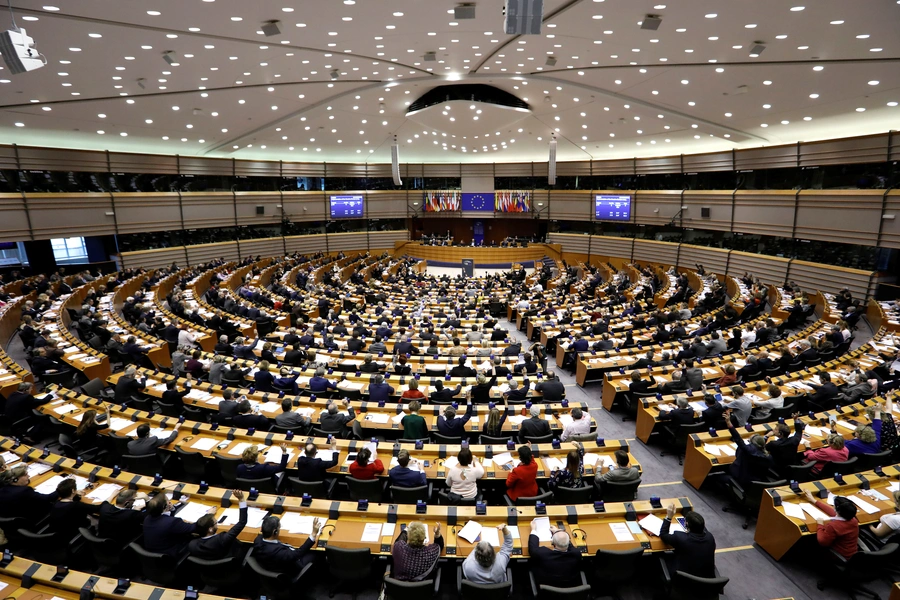 Here is a quick round-up of this week's technology headlines and related stories you may have missed:
1. Wait, the EU is banning memes? The European Parliament's Committee on Legal Affairs voted in favor of two articles that would implement controversial changes to EU copyright law. These articles were introduced in an effort to protect the rights of smaller publishers and shift power over the news away from tech giants. Article 11, also being referred to as a "link tax", would allow publishers to seek payment for the reuse of snippets of articles. Article 13 would put the responsibility on websites to enforce copyright laws to prevent infringement, which would require sites to monitor all content uploaded to their site. These changes largely target search engines like Google, and other platforms that rely on user-generated content, like Wikipedia. Critics claim that both of these changes have the potential to stifle online freedom of speech and expression, with some even calling it a ban on memes given that some use copyrighted works. Both provisions have a long way to go before they become European law, first needing the approval of the European Parliament as a whole and the Council of the European Union, which represents the member states. 
2. The paradox of choice. Michael Daniel, the White House cybersecurity coordinator during the Obama administration, told a Senate committee that he was ordered to "stand down" his efforts to develop cyber-based options that would counter Russia's cyber operations against the 2016 election. According to Daniel, the National Security Council was concerned at the amount of people in the administration developing responses that could box the president's options. Daniel's testimony also confirms recent accounts from that the Obama administration was reluctant to respond to Russia using cyber means because it feared escalation. In a recent post on Net Politics, guest contributor Jacqueline G. Schneider hypothesized that U.S. restraint in the use of cyber weapons might indicate a uniquely American aversion to their use in a crisis situation. 
3. Not a good look. The Department of Justice announced the indictment of ex-CIA computer engineer Joshua Schulte for allegedly leaking a trove of classified hacking tools to Wikileaks, which it then made public in 2017 under the name "Vault 7." Schulte, who was already facing prosecution for possession of child pornography, was indicted for numerous charges such as illegal gathering of national defense information, transmission of lawfully and unlawfully gathered information, and obstruction of justice. Over the last two years, the U.S. government has struggled with keeping its hacking toolsets under wraps. Earlier this year, Harold Martin pleaded guilty to putting classified NSA tools on his home computer, and the ShadowBrokers have been leaking U.S. intelligence community vulnerabilities and toolsets since 2016.