Cyber Week in Review: June 25, 2020
United States suspends H1-B and other work visas; United States, EU denounce China over series of cyberattacks; India prohibits state-run telecommunications companies from acquiring Chinese network equipment; EU moves forward with digital services tax despite U.S. withdrawal from negotiations; and Pentagon accuses Huawei and nineteen other Chinese companies of having links to the Chinese military.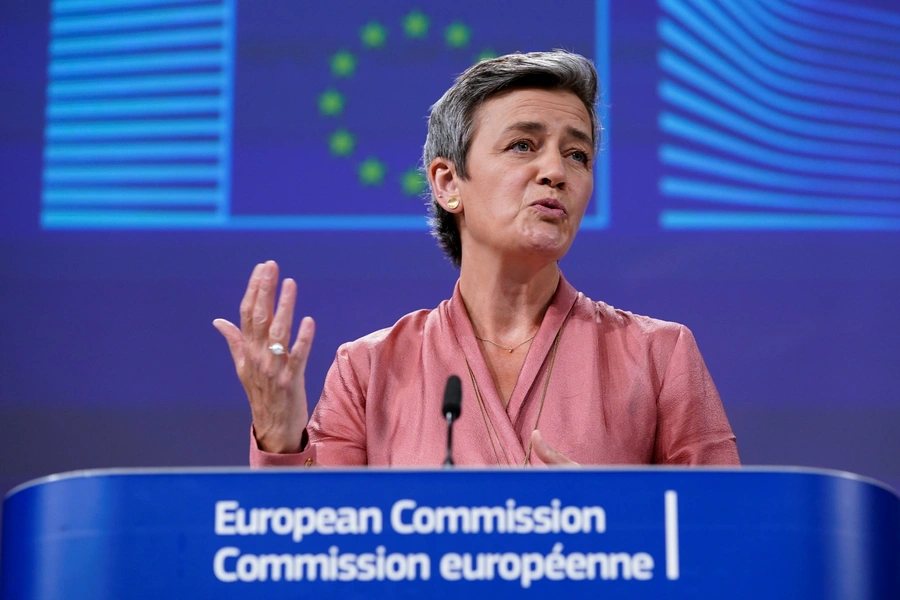 There will be no Cyber Week in Review next week in observance of Independence Day. It will resume the week of July 6, 2020.
United States Suspends H1-B and Other Work Visas
On Monday, President Trump announced a sweeping order suspending new work visas for foreigners seeking employment in the United States until the end of the year amid rising unemployment. Notably, the order affects H-1B visas used by tech companies to hire highly-skilled programmers and engineers. Major tech companies, including Amazon, Apple, Google, Uber, Twitter, and Box, decried the visa freeze as "unbelievably bad policy" that would undermine the United States' economic recovery and technological competitiveness. Past research has shown that high-skilled immigrants have been vital in maintaining the United States' edge in emerging technologies
United States, EU Denounce China Over Series of Cyberattacks
Last Friday, U.S. Secretary of State Mike Pompeo blasted China's alleged "coercion" of Australia after Prime Minister Scott Morrison announced that a range of sectors, including government, industry, education, health, and other critical infrastructure, had been hit with a sophisticated cyberattack. While Morrison was reluctant to attribute the attack to a specific actor, the Australian Strategic Policy Institute said they had 95 percent confidence that the attacks came from China due to the attack's scale and similarities to the February 2019 hack on the Australian Parliament. On Monday, European Commission President Ursula von der Leyen called out China for employing cyberattacks against EU hospitals and healthcare institutions. Beijing's recent aggressive use of cyberattacks seems to follow a pattern of retaliation against countries that have criticized its handling of coronavirus.
India Prohibits State-Run Telecommunications Companies from Acquiring Chinese Network Equipment
Following last week's border skirmish that left at least twenty Indian soldiers dead, India announced that it would prohibit its two state-run telecommunication companies from using Chinese network equipment. The directive is aimed squarely at Chinese firms Huawei and ZTE and locks both companies out of an $8 billion government plan to upgrade its networks. The ban may also be extended to private Indian telecommunications companies that currently use Huawei and ZTE gear. Additionally, Indian officials have privately warned domestic operators not to work with Chinese firms in the rollout of new 5G networks, a reversal from India's decision to invite Huawei and ZTE to 5G trials as recently as December 2019.
EU Moves Forward with Digital Services Tax Despite U.S. Withdrawal from Negotiations
In an interview with the Atlantic Council on Tuesday, European Commission Executive Vice President Margrethe Vestager indicated that the EU will push forward with a regional digital services tax despite the United States' withdrawal from negotiations to develop a global digital tax. The global negotiations, headed by the Organization for Economic Cooperation and Development (OECD), aim to develop a global system for taxing digital services in the country where the transactions takes place at a rate of at least two percent. U.S. Secretary of the Treasury Steven Mnuchin withdrew from negotiations on June 17th stating that talks had reached an "impasse." The EU's resolve in moving forward with a regional version of the proposal demonstrates the bloc's increased willingness to butt heads with the United States over matters of technology policy, further straining transatlantic relations.
Pentagon Accuses Huawei and Nineteen Other Chinese Companies of Having Links to the Chinese Military
On Wednesday, the U.S. Department of Defense (DoD) made public a list of Chinese companies operating in the United States that have ties to China's People Liberation Army (PLA). The list, required under the 1999 National Defense Authorization Act (NDAA), includes prominent Chinese firms such as telecommunications giant Huawei and video surveillance company Hikvision. The release allows President Trump to invoke the International Emergency Economic Powers Act (IEEPA), authorizing the Department of the Treasury to sanction the listed firms. A Hikvision spokesman pushed back against Hikvision's inclusion on the list, saying "not only is Hikvision not a Chinese military company, Hikvision has never participated in any R&D work for military applications."