Cyber Week in Review: March 26, 2021
China restricts use of Tesla vehicles by military and state employees; Amazon adopts AI-powered cameras, forces delivery drivers to sign "biometric consent" form; Intel to expand advanced chip spending and development; Major companies call on G7 to form "Data and Technology Forum;" and Facebook takes action against Chinese hackers.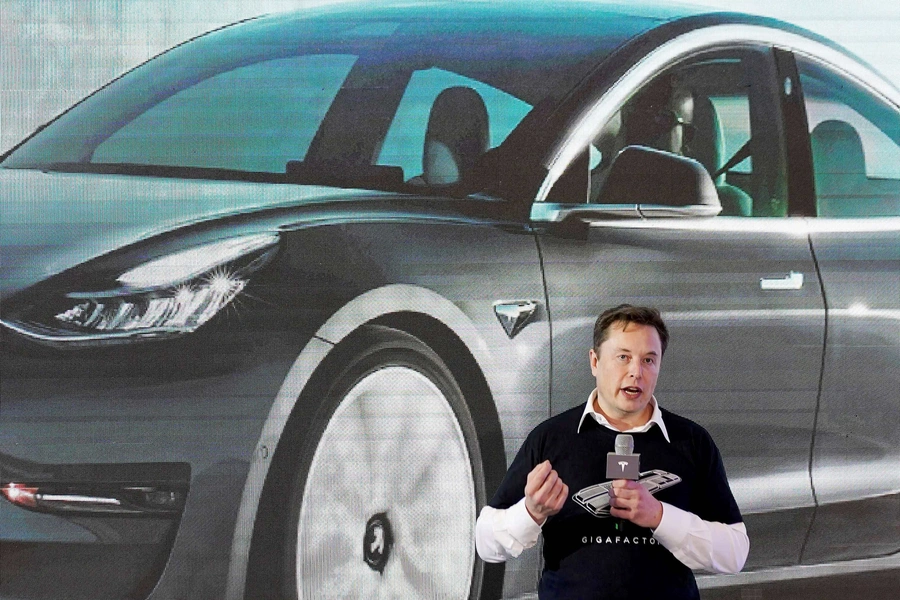 China Restricts Use of Tesla Vehicles by Military and State Employees
Following a government security review, the Chinese military has announced that it will restrict the use of Tesla Inc's vehicles by both military staff and employees of certain state-owned enterprises. The ban is in response to security concerns regarding Tesla's ubiquitous camera and telecommunications technology, which Beijing believes could facilitate covert data extraction and surveillance. The move mirrors U.S. restrictions on Chinese communications companies that the government has deemed national security threats, such as 5G equipment-maker Huawei, and reflects the continued technological struggle between both countries. At the China Development Forum on Saturday, Tesla's Chief Executive Elon Musk tried to assure Chinese policy makers that his company would not engage in digital espionage. "Whether it's Chinese or U.S., the negative effects if a commercial company engages in spying… would be extremely bad." He further equated Chinese fears of Tesla to U.S. fears of TikTok, arguing that there are "very strong incentive[s]" for companies to keep their data confidential.
Amazon Adopts AI-Powered Cameras, Forces Delivery Drivers to Sign "Biometric Consent" Form 
Amazon is outfitting its delivery trucks with new AI-enabled cameras that will allow the company to facilitate biometric data collection and surveillance of its delivery drivers. Released consent forms [PDF] from the company read that, "Amazon may…use certain Technology that process Biometric Information, including on-board safety camera technology which collects your photograph for the purposes of confirming your identity and connecting you to your driver account." The form further states that Amazon can collect, store, and use biometric data as well as track the movement and location of vehicles equipped with the cameras. Motherboard unearthed that the technology can "sense when a driver yawns, appears distracted, or isn't wearing a seatbelt." According to the company, the technology is being adopted to improve the safety of its drivers and the communities they visit, but others, including some lawmakers, have raised privacy and consent concerns. According to VICE, drivers must consent to the new biometric technology or face termination. Unwilling to accept such conditions, some drivers have already decided to leave the company.
Intel to Expand Advanced Chip Spending and Development
Intel has announced that it plans on spending upwards of $20 billion to expand its chip manufacturing operations in the United States and Europe. The company hopes that its decision to build new factories in both continents and sell its products to more customers will reinvigorate production following manufacturing shortfalls last year. According to Intel CEO Pat Gelsinger, the company plans to build two new factories in Arizona, with European sites slated to be chosen within the next year. "Intel's investment will help to preserve U.S. technology innovation and leadership, strengthen U.S. economic and national security, and protect and grow thousands of high-tech, high-wage American jobs," said U.S. Secretary of Commerce Gina Raimondo in a statement following Intel's announcement.
Major Companies Call on G7 to Form "Data and Technology Forum"
IBM, Mastercard, SoftBank, Toyota, and twenty-one other companies have called upon the Group of Seven (G7) to form an intergovernmental body focused on the coordination of emerging technologies, cybersecurity, data privacy, and other issues within the tech sector. Of particular focus would be technology governance, such as regulating artificial intelligence and different industry standards as well as maintaining cross-border data flows. According to the coalition of companies, the forum would be modelled after the Financial Stability Board (FSB), which was established after the 2008 economic crisis to detect and address systemic risks in the global financial system. "We believe a similar forum [to the FSB] is urgently needed to prevent fragmentation and strengthen international co-operation and consensus on digital governance issues," Mastercard executive Michael Froman said.
Facebook Takes Action Against Chinese Hackers
In a blog post on Wednesday, Facebook revealed that a group of Chinese hackers have been targeting Uyghur activists, journalists, and political dissidents across the globe through cyber espionage efforts on its platform and elsewhere. According to Facebook, the threat actor—referred to as Evil Eye—used fake Facebook profiles to disseminate links that redirected users to malicious websites masquerading as popular Uyghur and Turkish news sites. The company also revealed that it discovered "websites set up by [Evil Eye] that mimic third-party Android app stores where they published Uyghur-themed applications" aimed at tricking targets into downloading malware. In response to the operation, Facebook stated that they blocked the malicious domains, took down the group's accounts, and notified potential victims. Facebook's announcement comes one day after the United States, European Union, United Kingdom, and Canada imposed economic sanctions on China due to the country's human rights abuses against Uyghurs in Xinjiang.