Cyber Week in Review: March 5, 2021
Hacktivist targets far-right platform Gab; China to suspend bitcoin mining in Inner Mongolia; Virginia adopts data privacy legislation; Moscow metro to adopt facial recognition payment system; and YouTube bans Myanmar military channels.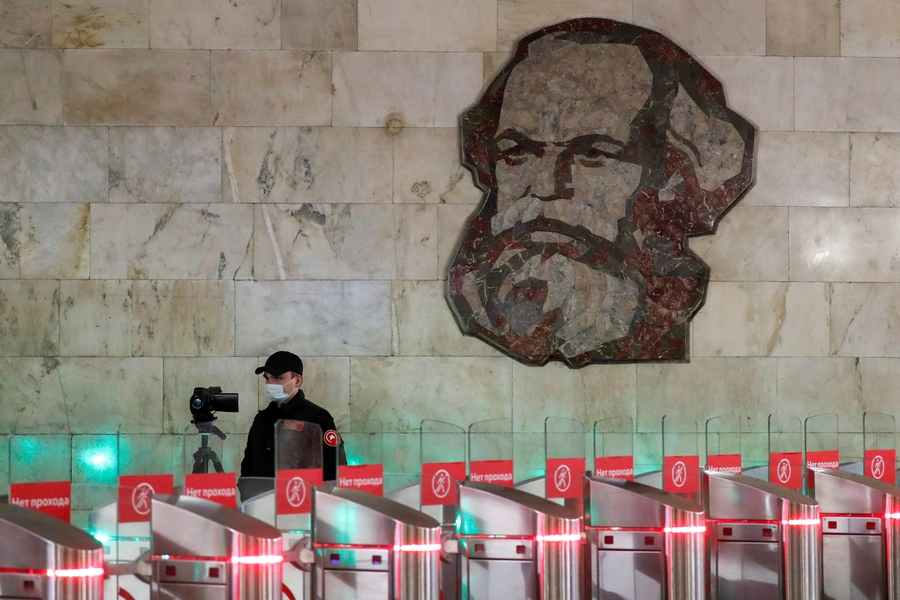 Hacktivist Targets Far-Right Platform Gab
Controversial social networking service Gab, known for its community of neo-Nazis, white supremacists, and other far-right extremists, has been hacked. Whistleblower group Distributed Denial of Secrets (DDosSecrets) revealed on Sunday that a hacktivist acquired over seventy gigabytes worth of data from the site through a common SQL injection vulnerability. The leaked information, which represents over forty million posts, contains individual and group profiles and posts, private messages, passwords, and privacy settings. According to Wired, affected users include former President Donald Trump, Representative Marjorie Taylor Greene (R-GA), MyPillow CEO Mike Lindell, and far-right radio host Alex Jones. DDosSecrets states that it will not publish the compromised data due to privacy concerns and will instead only make it available to journalists and researchers. Gab posted a blog post in response to the breach, stating that they are "proceeding to undertake a full security audit" and "do not currently have independent confirmation that such a breach has taken place."
China to Suspend Cryptocurrency Mining in Inner Mongolia
On Monday, Bloomberg reported that China's Inner Mongolia region, facing mounting pressure to reach its energy-saving targets, will cease all cryptocurrency mining operations by the end of April. The draft policy was introduced following the central government's assessment that Inner Mongolia is the only autonomous region or province that failed to meet its 2019 energy consumption standards. Cryptocurrency mining, which is popular in the region due to its inexpensive electricity and cheap labor, requires copious amounts of energy and computing power, rendering the practice a serious barrier to China's carbon neutrality goals. Following criticism by Beijing, Inner Mongolia "now aims to cut emissions per unit of gross domestic product by three percent this year and limit incremental growth of energy consumption to about five million tons of standard coal," Bloomberg reports. Although the draft policy is open to public comment and thus subject to revision, the announcement reflects China's ongoing crackdown against decentralized digital currencies and recent pledges to meet more aggressive sustainability goals.
Virginia Adopts Data Privacy Legislation 
Virginia has become the second U.S. state after California to adopt its own data privacy legislation. The Consumer Data Protection Act, which was signed into law by Governor Ralph Northam (D-VA) on Tuesday, grants consumers the right to opt out of corporate data collection processes, view how their data is collected and sold, and correct or delete their collected information. The bill also requires that companies receive express user consent before collecting more sensitive data like race and ethnicity. State Senator David Marsden (D-Fairfax), the primary sponsor of the bill, called the new law "a huge step forward" for Virginians, stating that it "holds companies accountable for protecting consumer data." The bill has also received broad support from tech companies like Amazon because it leaves enforcement up to the Virginia attorney general's office, unlike California's privacy law, which allows private citizens to bring personal lawsuits against tech companies. The Consumer Data Protection Act goes into effect January 1, 2023.
Moscow Metro to Adopt Facial Recognition Payment System
The Moscow metro will implement FacePay, a facial recognition technology that facilitates contactless fare payments at all stations by the end of this year. Andrei Kichigin, the metro's deputy head of security, announced earlier this week that the technology will be installed at both turnstiles and ticket booths. Passengers wanting to use the new system must have a Russian bank account with their biometric data on file. Once riders approach a FacePay camera, the fare will be deducted from their account. According to Deputy Mayor of Transport Maxim Liksutov, the cameras can also recognize people wearing masks. Although Russian digital rights activists have raised privacy concerns about the new system, Kichigan has dismissed them, stating that the technology "knows no surnames, first names, or any other personal details" and that "only interior ministry staff have access to [passenger information]."
YouTube Bans Myanmar Military Channels
One month after a military-led coup toppled Myanmar's ruling government, YouTube on Friday moved to block five channels run by the country's military. The ban follows a week of civil unrest as Myanmar's military and police forces clashed with anti-coup protestors, deploying increasingly lethal means of repression that left thirty-eight people dead on Wednesday. The removed channels, which include the state network television and propaganda-heavy Myawaddy Media, were terminated "in accordance with [YouTube's] community guidelines and applicable law," a company spokeswoman told Reuters. The move follows Facebook's ban last week that removed all of Myanmar's military pages and blocked advertising by military-owned businesses.
The military has in the past actively used social media to spread false information and propaganda, and during the coup it has sporadically blocked certain content and cut off internet access entirely. Activists in the country have circumvented these blocks in order to plan demonstrations and document the military's increasing violence. However, despite YouTube and Facebook's crackdown, people in Myanmar have reported that violent state-sponsored media is still being shared.