Cyber Week in Review: September 1, 2022
TikTok may contain keylogger; FTC sues data broker; SMIC creates 7-nm microchip; Montenegro hit by major ransomware attack; U.S. halts GPU exports to China.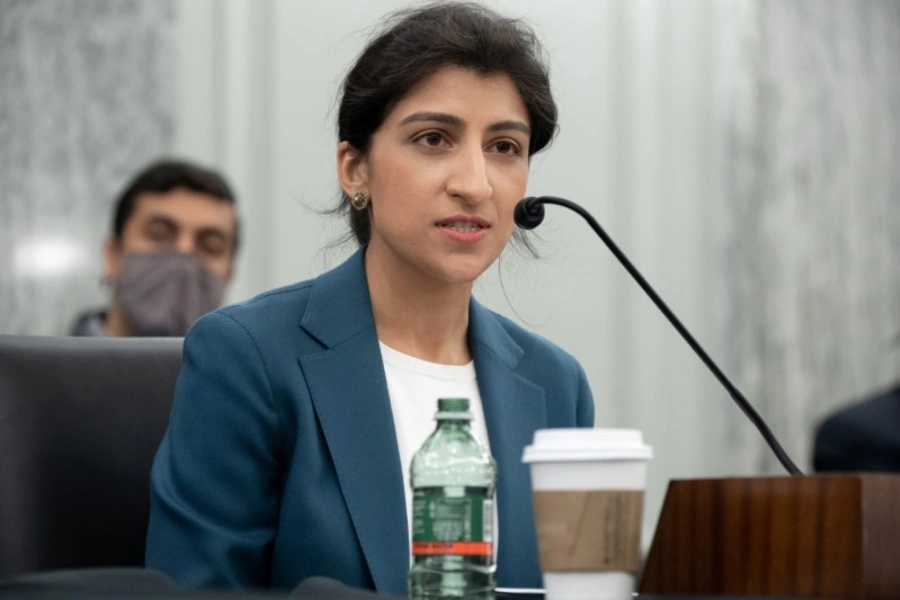 Researcher alleges TikTok contains keylogger
Felix Krause, an independent security researcher, discovered that TikTok, a video sharing app which has been a focus of U.S. and EU regulators for the past year, contains a keylogger which could be used to track users keystrokes when they use the in-app web browser. TikTok admitted that the keylogger exists in its code, but claimed in a statement that the keylogger was not used and was inserted solely for "debugging, troubleshooting, and performance monitoring." Mr. Krause said he was unsure if TikTok was actively tracking keystrokes. Unlike many of its social media competitors, TikTok does not offer users the option to open links in an external browser, which could allow users to avoid the keylogger.
FTC sues data broker over collection practices
The Federal Trade Commission (FTC) announced it had filed a lawsuit against data broker Kochava this week over the company's sale of geolocation data from almost sixty one million devices. The FTC said that Kochava's data was not anonymized and could be used "to track a mobile device from a reproductive health clinic to a single-family residence" among other cases. Kochava preemptively filed a countersuit two weeks before the FTC, disputing the application of new FTC rules governing data brokers. FTC Chair Lena Khan has previously attacked data brokers for their collection of sensitive user data. According to some commentators, the agency's lawsuit may represent the first step in reining in data brokers in the United States.
SMIC creates working 7-nm microchip, invests in new fab in Tianjin
A big week for Semiconductor Manufacturing International Corporation (SMIC) was highlighted by its announcement it had created seven nanometer (nm) advanced processing microchips, a technological benchmark, becoming the first Chinese chipmaker to do so. Although it is not clear the exact scale of its production capabilities, SMIC's achievement defied the expectations of analysts who believed the company's could not produce chips smaller than fourteen nm. SMIC also reached an agreement with authorities in Tianjin to build a twelve inch wafer fab in the Chinese megacity. The move follows SMIC's plan of expanding production capacities in major Chinese cities, and will benefit its process nodes between 28-nm and 180-nm.
Montenegro hit by wave of disruptive ransomware attacks
Computers across Montenegro were hit by a major cyberattack starting on August 22, in what may be another case of ransomware operators attacking government networks. The Montenegrin government initially said the attack was state-sponsored, blaming the Russian government, but a ransomware group, Cuba, later took credit on its leak site. Montenegrin officials claimed that the malware used in the attack was available for purchase for anywhere from one hundred thousand to two million dollars. The attacks appeared to have a major effect, with the U.S. embassy in Montenegro issuing a rare security alert, saying that the public utility, transportation, and telecommunications sectors remained significantly disrupted. The attack forced some power companies to switch back to completely manual processes, and took down significant chunks of state-run IT infrastructure.
U.S. stops Nvidia and AMD from exporting AI chips to China
Nvidia and AMD, two major microchip manufacturers, said that they had been instructed by U.S. authorities to stop selling advanced graphical processing units (GPUs) to Chinese companies. Nvidia sold almost $400 million in GPUs each quarter in China. The new order may also delay Nvidia's development of its H100 chip, which relies on manufacturers in China for testing and critical components. Although U.S. officials later clarified that they would make exceptions for Nvidia's research and development in China. The move also has major implications for Chinese artificial intelligence (AI) development, as GPUs are widely used in supercomputers at the cutting edge of AI research. The United States and China have been locked in a contest for supercomputing supremacy, as Frontier, a supercomputer run at Oak Ridge National Laboratory in Tennessee, recently became the fastest computer in the world. However, China may have achieved similar speeds on existing systems, one of which uses chips which are largely produced in China itself.