Cyber Week in Review: September 25, 2020
EU tech companies sold surveillance technology to China; Facebook removes accounts linked to China and the Filipino military; China threatens to sanction U.S. companies, considers releasing a blacklist; DOJ seeks to reduce internet companies' immunity; and TikTok deal gets messy, ByteDance seeks to block Trump administration's ban.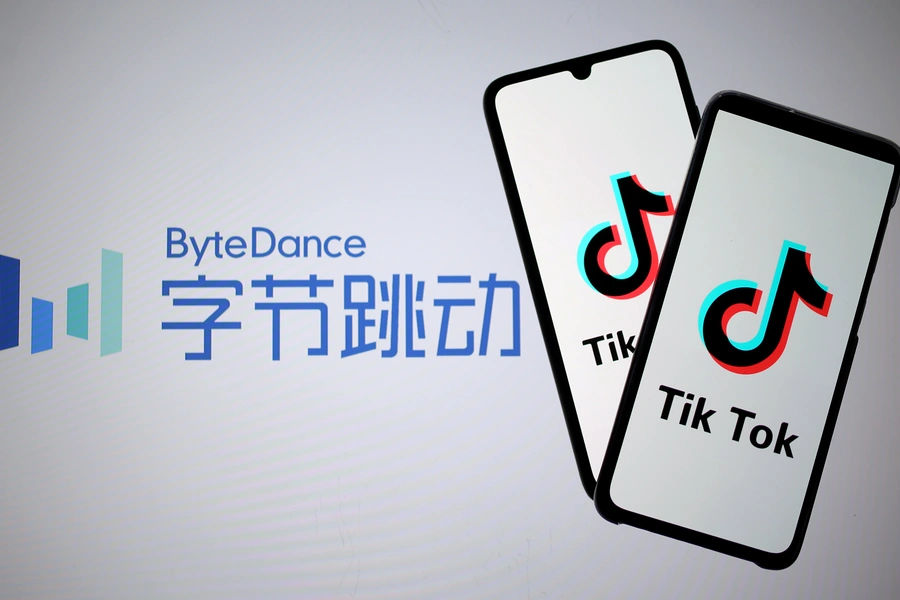 EU Tech Companies Sold Surveillance Technology to China
On Monday, an Amnesty International investigation revealed that French, Swedish, and Dutch tech companies have been selling digital surveillance systems, such as facial recognition technology, to Chinese state security agencies, including those based in Xinjiang with connections to "re-education" camps targeting Uighurs. Merel Koning, a senior policy officer for technology and human rights at Amnesty International, stated that "E.U. governments' condemnation of the systematic repression in Xinjiang rings hollow if they continue to allow companies to sell the very technology that could be enabling these abuses." The NGO is calling for immediate amendments to the European Union's (EU) Dual Use Regulation that would require companies exporting surveillance technologies to conduct appropriate due diligence on potential human rights violations. The EU is scheduled to debut a draft proposal for the regulation of "high-risk" artificial intelligence technology—including surveillance tools—in 2021. Nonetheless, the European Commission has expressed concern about threatening innovation and the broader technology sector with strict regulations on artificial intelligence technology. In a white paper leaked earlier this year, the Commission expressed fears of a "far-reaching measure that might hamper the development and uptake of this technology."
Facebook Removes Accounts Linked to China and the Filipino Military
On Tuesday, Facebook removed two networks made up of several hundred accounts, pages, and groups connected to China and the Filipino military. Both networks aimed to influence politics in Southeast Asia, but the one based in China also addressed the U.S. political landscape, praising and criticizing President Trump and former Vice President Biden. "When they're talking about the candidates, they want to have a space in the audience on both sides of the aisle, probably because they don't know who's going to win," explained Clint Watts, a fellow at the Foreign Policy Research Institute. Although the accounts had limited reach, Facebook's announcement is the first public disclosure of Chinese efforts to influence the presidential election, according to the New York Times.
China Threatens to Sanction U.S. companies, Considers Releasing a Blacklist
On Saturday, China's Ministry of Commerce appeared to indicate that U.S. tech companies, including Apple and Google, could be added to a blacklist of "unreliable entities" that are barred from investing in or trading with the Chinese market. Plans for the blacklist debuted in May 2019, weeks after the Trump administration announced new restrictions against Huawei, but details have crystallized in response to President Trump's recent actions against TikTok and WeChat. Chinese officials are reportedly divided about whether or not to publish the blacklist, which could further damage China's strained relationship with the United States and jeopardize China's technology industry by encouraging U.S. companies to seek parts and manufacturing elsewhere. Paul Triolo, geo-technology practice head at Eurasia Group, said, "they've been very disciplined not to be baited to do something too egregious against U.S. companies."
DOJ Seeks to Reduce Internet Companies' Immunity
On Wednesday, the DOJ proposed legislation that would require Facebook, Twitter, Google and other platforms to bear greater responsibility for "illicit activity online" and to apply greater scrutiny to content moderation decisions. In a meeting with nine Republican state attorney generals, President Trump praised the proposal as a series of "concrete legal steps to protect an open internet and a free society." Previously, Twitter removed or included warnings alongside several tweets from President Trump for "glorifying violence" and including false information about mail-in voting, provoking allegations that social media companies unfairly censor conservative users. Internet companies worry that the legislation, which would weaken Section 230 of the Communications Decency Act, would put them at legal risk for moderating harmful content, thus causing them to not moderate content at all. Carl Szabo, speaking on behalf of a trade association that represents Facebook, Twitter, and Google, said "these amendments would make it near impossible to remove election interference from foreign states like Russia or China."
TikTok Deal Gets Messy, ByteDance Seeks to Block Trump Administration's Ban
Oracle, Walmart, and TikTok owner ByteDance have become entangled in discussions regarding a deal with terms that have grown increasingly unclear. On Monday, ByteDance announced that it would retain 80 percent ownership in TikTok Global, a newly-formed U.S. company that was established to house TikTok's operations and will store U.S. data in Oracle's cloud. ByteDance argued that because many of their investors are American, American investors would either directly or indirectly own 53 percent of the new company. Oracle, however, claimed that the 80 percent stake would instead be distributed directly to ByteDance investors. The discrepancy highlights the challenges of balancing demands from Washington and Beijing. Chinese state media has grown increasingly critical of TikTok's forced sale: China Daily published an editorial stating that "China has no reason to give the green light to such a deal, which is dirty and unfair and based on bullying and extortion." Meanwhile, ByteDance requested an injunction on Wednesday against the Trump administration's looming deadline to remove TikTok from the Apple and Google app marketplaces on September 27.