Cybersecurity, Nuclear Safety, and the Need for a Security Regime in Northeast Asia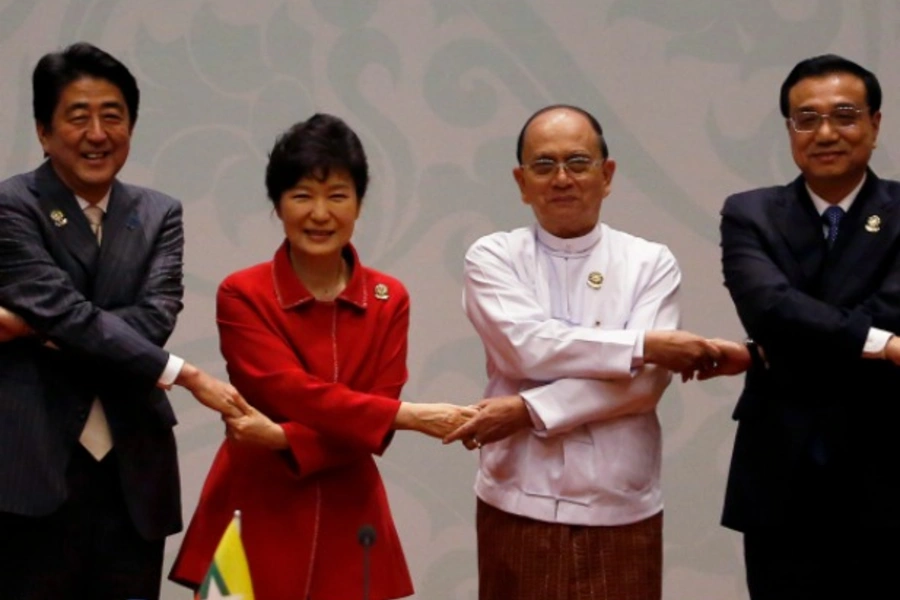 The U.S.-DPRK tit-fo-tat over the Sony hack has continued into the new year, with the Obama administration announcing sanctions on three organizations and ten individuals on January 2 and North Korea responding with indignation two days later. But the media focus on the Sony hack obscures a potentially much more dangerous hacking incident that has also been attributed to North Korea involving release of personal information of over 10,000 employees of the Korea Hydro and Nuclear Power Company (KHNP), which operates twenty-three nuclear reactors in South Korea. This story line includes demands by the hackers that KHNP shut down at least one South Korean reactor by Christmas Day (a threat that was ignored). There are also reports that the origins of the hack may have been traced to Shenyang, a city that houses a known platform for North Korean cyber operations. Specialists on nuclear plant systems assert that the hacking incident posed no real danger to the operation of South Korean plants, but they do highlight the sensitivity—and potential vulnerability—of South Korean nuclear facilities to a potential North Korean attack. This eventuality is potentially as damaging as the threat of North Korean nuclear use that South Korea now faces if indeed North Korea has developed a mid-range payload delivery capability.
In addition to the dangers of nuclear terrorism, the KHNP hack underscores a common interest among South Korea, Japan, and northeastern China, which have one of the greatest concentrations of nuclear energy production facilities on the planet. China is the country with the fastest-growing nuclear energy sector, but stands to gain much by raising nuclear standards to avoid possible accidents. Following the Fukushima triple-disaster, Japan has valuable experience in management of damage from a nuclear accident including its potentially debilitating regional effects. South Korea, with its relatively small size, dense population, nascent nuclear reactor export business, and relatively high reliance on nuclear energy to meet its energy needs, has a large stake in taking steps to forestall potential nuclear accidents either on its home soil or in neighboring countries, including North Korea. The KHNP hack underscores South Korea's vulnerability to both the cyber and nuclear threats.
These challenges to both cybersecurity and nuclear safety are shared challenges that governments in Northeast Asia should be prepared to confront together. Yet there is no viable regional organization within Northeast Asia that brings together the countries to cooperate on these shared challenges. The Six Party Talks had envisioned establishment of a multilateral regime for Northeast Asia following the resolution of the North Korean nuclear issue, but they have not met since 2008 and cannot reconvene without North Korea's commitment to denuclearization.
North Korean intransigence on its nuclear program should not be allowed to hold hostage the prospect of Northeast Asian cooperation on other issues. In fact, recent events illustrate that North Korean intransigence provides an even more compelling rationale for its neighbors to redouble their cooperation efforts, starting with functional areas such as nuclear safety and cybersecurity. This is precisely the purpose that South Korea's recent proposal of a Northeast Asia Peace and Cooperation Initiative (NAPCI) hopes to achieve in this volatile and dynamic region.
The United States has in the past welcomed and promoted the establishment of a multilateral regime that would help regulate behavior in Northeast Asia, a historical flashpoint recently renewed, to prevent possible confrontation among major powers. In fact, the United States envisioned the establishment of precisely such a mechanism as a legacy that would remain following the satisfactory resolution of the North Korean nuclear issue.
I argue in a CFR Working Paper with the Asan Institute's Woo Jung-yeop (downloadable here) that North Korea's non-cooperation should not be allowed to prevent such a mechanism from being established to promote cooperation on these issues; nor should the United States withhold its support for South Korea's Northeast Asia–focused efforts in favor of region-wide multilateralism through the East Asia Summit (EAS), especially since the main objective of both efforts is to translate existing international norms into the regional context of East Asia.
U.S. support for South Korea's NAPCI initiative can be reciprocated by South Korea through more active participation in region-wide forums such as the EAS. Given the gravity of the challenges facing the region, a two-pronged effort along these lines is worth trying.