A Decrease in Child Marriage is Good for Everyone
New data from UNICEF indicates that 25 million child marriages were averted over the last decade, proving that child marriage is not an intractable problem. Despite good news, progress has been uneven, and about one in five girls worldwide are married before the age of 18.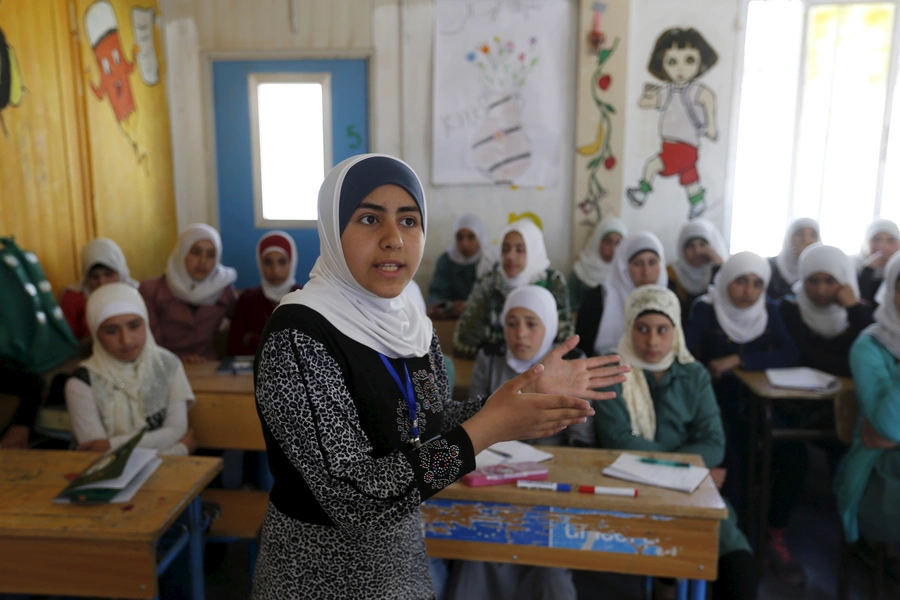 Voices from the Field features contributions from scholars and practitioners highlighting new research, thinking, and approaches to development challenges. This article is authored by Lakshmi Sundaram, Executive Director of Girls Not Brides. 
A few weeks ago, I found myself in the beautiful Kingdom of Bhutan, taking part in a cross-regional high-level roundtable on ending violence against children. The meeting focused on how to tackle harmful practices that affect children – including child marriage – and how community and religious leaders can help change social norms.
Hosted by the UN Special Representative on Violence Against Children, Marta Santos Pais, the meeting was attended by representatives from regional institutions across Asia, Europe, Africa and South America. It provided an opportunity for rich discussions on lessons from different contexts, and explored how some aspects of child marriage, teenage pregnancy and early unions look surprisingly similar across countries as varied as Guatemala, Thailand and Sierra Leone.
The discussions were particularly timely, as we have recently seen some good news on child marriage – UNICEF announced that 25 million child marriages were averted over the last decade. This is hugely welcome; child marriage is a gross human rights violation, with devastating effects on the lives of girls and women around the world. It is at the heart of many of the development challenges we want to overcome in the world, and is linked to half of the Sustainable Development Goals.
The new UNICEF figures demonstrate what members of Girls Not Brides have been saying for some time – that child marriage is not an intractable problem. It is possible to bring these numbers down, to ensure a brighter future for girls themselves, as well as their communities and economies. However, the news isn't all positive. There are still 12 million girls married every year around the world – that's about one in five girls worldwide married before the age of 18.
Progress has been uneven across regions and countries. While South Asia has seen significant declines – especially in India – there are still many parts of the region where child marriage rates remain stubbornly high. Other parts of the world, such as Latin America and the Caribbean, have seen no declines at all, even though nearly a quarter of girls under 18 there are married or in a union. We are seeing worrying trends in fragile settings, with reports of child marriages increasing in times of conflicts or climate-related crises.
Last year, a study by the World Bank and the International Center for Research on Women estimated that child marriage could cost the world trillions of dollars by 2030. The study found that child marriage increases total fertility for women by between 17 and 26 percent, which leads to ballooning costs for governments related to the provision of basic services. Children born to adolescent mothers face greater health and nutrition risks than children of older mothers, which puts significant costs on families and governments. The costs of child marriage are also linked to the fact that child brides are less likely to complete their education than girls who remain unmarried. Lower educational attainment contributes to higher rates of intimate partner violence, lower knowledge of HIV/AIDS, and reduced labor force earnings. In fact, the study estimates that child marriage contributes to losses in earnings of around 9 percent (average across 15 countries) for women who married as children.
We need much more research to understand the specific factors that have led to the global drop in numbers of child marriages, and the reasons behind regional and local differences. What we can already glean is that many countries that have seen a decline – including India and Ethiopia – have put resources into tackling it. For instance, national and state governments in India, along with civil society organisations, have conducted multiple interventions to keep girls in school and out of marriage, and to address some of the social norms that devalue girls and women. However, India still has the largest number of child brides in the world, so effective approaches need to be dramatically scaled up, and taken to some of the more rural parts of the country where there has been little progress. A recent synthesis report by the Girl Center at the Population Council shows that there is no universal 'silver bullet' solution to ending child marriage, and that we need holistic approaches that bring together different types of interventions. In particular, the report highlights that including a focus on empowering girls is a key part of an effective response.
Tackling child marriage will require political will, financial and other resources, the provision of appropriate health, education and other services and a deep understanding of the specific drivers of child marriage in different communities. Working hand-in-hand with local civil society, communities and girls themselves is key. By redoubling our efforts, and working in partnership across sectors and continents, we can create a world free of child marriage where girls and boys are able to shape their own futures.