Demise of the Democrat Party in Thailand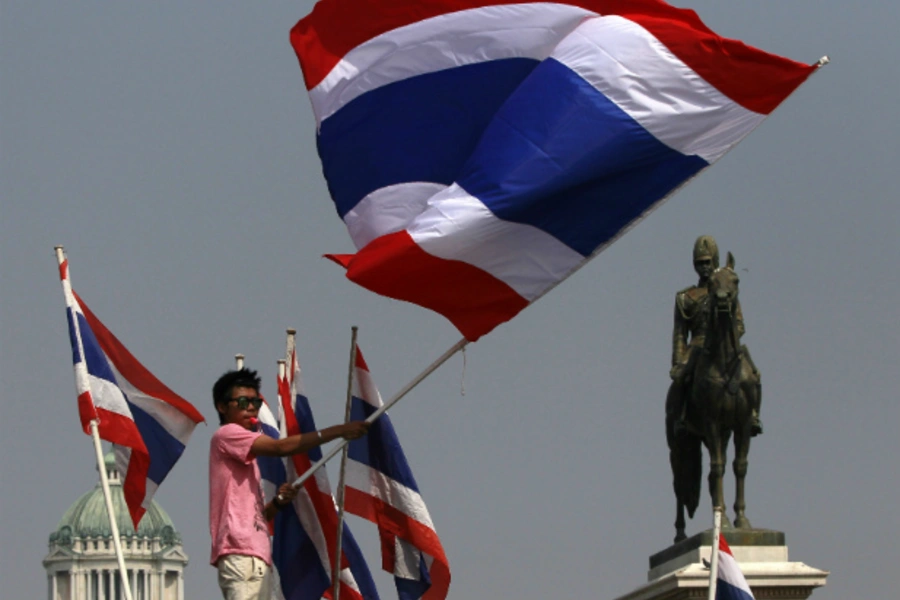 When I first moved to Thailand, in 1998, the Democrat Party, the oldest continuously-operating party in the kingdom, was in control of the government and was navigating Thailand through the economic reforms necessitated by the Asian financial crisis, which started in Thailand the previous year with the collapse of the baht. Although some of the reforms were unpopular, and the country was hurting badly from the baht's fall, the collapse of many financial institutions, and the sudden halt in construction, I admired then-Democrat Party leaders like Prime Minister Chuan Leekpai for their willingness to take on hard economic reforms. I also admired many of them for championing Thailand's 1997 constitution, the most reformist in the kingdom's history, a landmark document that enshrined a wide range of rights.
Many of my friends in Bangkok at that time—journalists, civil society activists, lawyers, and others who had been involved in the democracy movement since the 1970s—supported the Democrat Party and viewed it as the cleanest and most coherent party in the country. To be sure, there were plenty of political hacks, vote-buyers, and other dark forces operating in the Democrat Party—the Party's get-out-the-vote operation and political maneuvering in Parliament were managed by Sanan Kachornprasart, then the ultimate Thai political godfather. But Chuan was regarded as personally clean, and the Democrats had a bench of younger politicians and advisers who also appeared altruistic and committed to liberal democracy.
Since then, the Democrat Party's commitment to democracy, the rule of law, and Thailand's future has collapsed. There are still within the party some quality politicians, like Bangkok governor Sukhamband Paribatra, but since the Thai rural working and middle class has become more empowered, the Democrats have become increasingly conservative, elitist, and anti-democratic. This strategy has not helped them win elections, and neither has their incoherent policy positions—they had denounced the populist parties of Thai Rak Thai/Puea Thai but, when running for Parliament in 2011, the Democrats essentially copied these policies.
Now, by resigning from Parliament en masse to join street protests designed to foment anarchy and topple the government, rather than trying to win power through elections, the Democrat Party has reached new lows. (Thomas Fuller has an excellent summary of the situation in here.) The party now seems to exist primarily to work against democratic institutions, and undermine democratic culture. A sad change in fifteen years.