Despite Peace Deal, Too Dangerous for South Sudanese IDPs to Return Home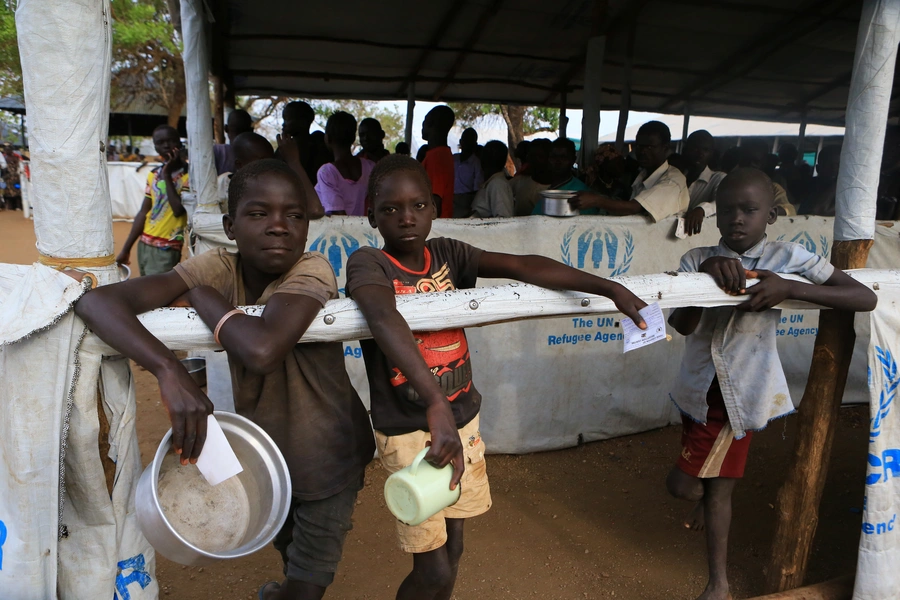 Dan Sullivan is the senior advocate for human rights at Refugees International.
South Sudan is facing one of the largest displacement crises in the world. A recent peace agreement is stoking hopes for returns of displaced people to their homes. But with ongoing instability and a lack of sufficient planning, returns remain a dangerous prospect. 
Nearly 4.5 million South Sudanese have been forcibly displaced since civil war broke out in December 2013. That equates to roughly 40 percent of the pre-war population displaced either within the country or as refugees to surrounding countries.
So it is understandable that when a new Revitalized Peace Agreement was signed in September 2018, international actors were eager to start finding ways for those displaced to return to their homes. There is just one glaring problem: it is not yet safe for large-scale returns to take place.
A recent Refugees International (RI) report, Displaced Nation: The Dangerous Implications of Rushed Returns in South Sudan, looked at the prospects of returns by focusing on the internally displaced persons (IDPs) most likely to be the first to face pressure to return. These include the nearly two hundred thousand IDPs living in or adjacent to UN peacekeeping bases, in what are known as protection of civilian sites (PoCs). RI interviewed IDPs in Juba and Wau, as well as UN and humanitarian officials. 
We found that IDPs in the PoCs were experiencing difficult and crowded conditions and most had a desire to return to their homes. However, most also felt it was not safe to do so. In particular, IDPs who had fled ethnically motivated atrocities feared that they would be targeted by armed actors upon return. RI was also struck by the lack of planning and concerted efforts to inform IDPs about return options and to ensure a continuation of protection and life-saving aid services in potential areas of returns. 
The reality of the ongoing insecurity was underscored recently during a horrific ten-day period starting in late November in which some 125 women were sexually assaulted on their way to a food distribution site not far from the largest PoC site in Bentiu.
Adding to the challenge of returns are high-levels of food insecurity (nearly 60 percent of the population has faced acute food insecurity this year) and continuing cases of aid manipulation. RI found instances in which aid had been diverted away from civilians and into the hands of armed actors. We also saw evidence that the government had used instability in some areas as an excuse to restrict aid to populations in need. 
Humanitarians are making a great effort to avoid the diversion of aid. However, they need additional support from both donors and the UN leadership in speaking with a unified voice to the government of South Sudan against such manipulation. This can and must be done in a way that ensures sustained levels of aid, without which the country would almost certainly be facing famine.
Finally, international aid efforts must be careful not to reinforce ethnic dislocation that has taken place as a result of the fighting and severe human rights violations, which may amount to crimes against humanity and ethnic cleansing.
The ability of the peace agreement to bring real security remains a work in progress, especially as several key areas of disagreement remain unresolved. But even if the peace muddles forward, safe and voluntary returns will only be possible with serious planning that includes a real effort to inform potential returnees and to assure sustained protection and life-saving aid. 
How the first returns from PoCs play out will be closely watched and will have far reaching consequences for the millions more displaced throughout the region.