Diagnosing and Deciding Military Interventions: Insights from Surgical Scholarship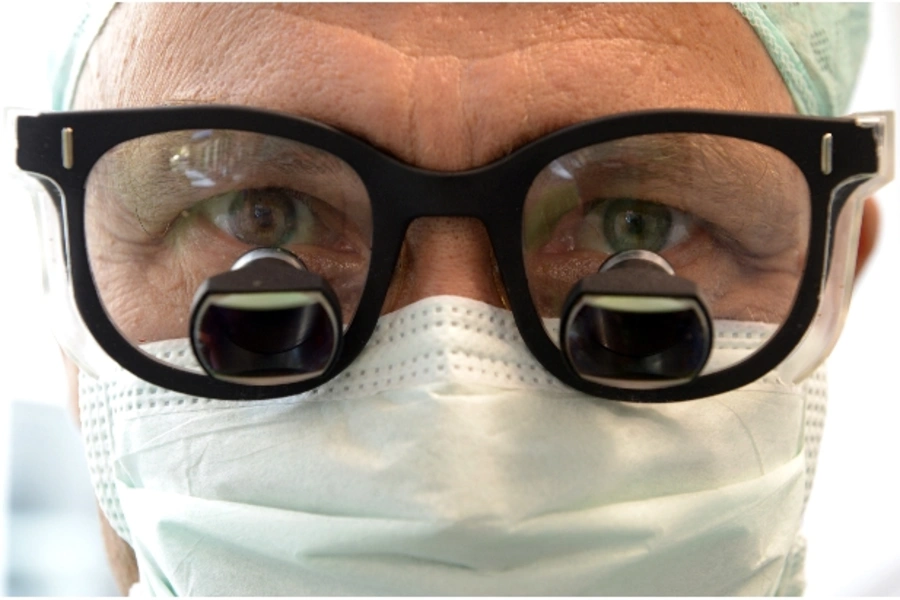 This blog post was coauthored with my research associate, Jennifer Wilson.
Hillary Clinton has reportedly made reassessing U.S. strategy in Syria one of her first agenda items as president. With a history of generally backing interventions and statements of support for no-fly zones and safe zones on the record, an expanded intervention in Syria is likely should Clinton win. Plenty has been written over the past five years on the the risks and potential benefits of intervening in Syria. Consider how similarly invasive, dramatic, and potentially harmful decisions are made outside of foreign policy: an (admittedly unorthodox) analogy can be drawn between a president's decision to intervene militarily and a surgeon's decision to operate on a patient.
Much as government officials can agree on strategic goals but disagree on policies, the decision to operate varies substantially from surgeon to surgeon—even when the same diagnosis is presented to them. To better understand why surgeons decide to recommend surgery, researchers led by Dr. Greg D. Sacks at the University of California, Los Angeles School of Medicine surveyed doctors on their perceptions of risks and benefits of both operative and non-operative management.
In one study, the authors presented 767 surgeons with four clinical vignettes in which the best course of action was not clear. They asked the doctors to judge the risks and benefits of operating and not operating and to decide whether they would recommend surgery. For example, the surgeons were asked to rate how likely an otherwise healthy 19-year-old woman is to face serious complications from an appendectomy, how likely she would be to recover fully, and the prospects of both complications and recovery if she did not go under the knife. As one might expect, surgeons were more likely to recommend an operation when the benefits of surgery outweighed the risks. However, across the four cases the doctors did not agree on whether to operate or not. In the case of the young woman's appendix, they were split nearly down the middle, with 49 percent recommending surgery. Their decisions were informed by perceptions of risk, and those perceptions varied considerably—as much as 0 to 100 percent.
Of course, defining and quantifying risks is difficult. To attempt to overcome this challenge, the authors conducted another study that exposed 395 surgeons to a "risk calculator," which uses national data to estimate the likelihood of postoperative complications, then asked them and a control group of 384 to judge risks and decide whether to recommend surgery. The authors hypothesized that, once they saw the data, surgeons' risk assessments would more closely match the results of the risk calculator, and these assessments would in turn inform their decision to operate. The study confirmed the first hypothesis, but interestingly, on average the surgeons did not differ in their reported likelihood of recommending an operation. In other words, the risk calculator did not influence doctors' recommendations. Perhaps unconsciously, they altered their judgments of risk and benefits to conform to decisions they had already made upon reading the clinical vignettes—decisions made by intuition rather than by risk-benefits analysis.
The results of these studies provide interesting insights for understanding decision-making. The fact that surgeons, who receive training that is far more homogenous and standardized than that of civilian government officials, can vary so much in their perceptions of risks should serve as a reminder that decision-making is an inherently complicated, contested process.
These findings also raise questions for those interested in decision-making processes outside of the operating room. How do policymakers and pundits diagnose the nature of the conflict in Syria? Would attaching numbers to the likely outcome of certain military missions result in a more agreed-upon course of action? Would individuals' perceptions, informed by a multitude of factors and experiences accumulated over the course of his or her life, continue to drive decisions? Would an alternative assessment of the risks involved sway a president who has already made up his or her mind? Surgeons receive comparable training and experiences when assessing the outcomes of operative surgery; unsurprisingly, those from dissimilar backgrounds and often no exposure to military operations would come to such different conclusions about whether and how to intervene in Syria or elsewhere.