Eleven More Classic Vietnam War Protest Songs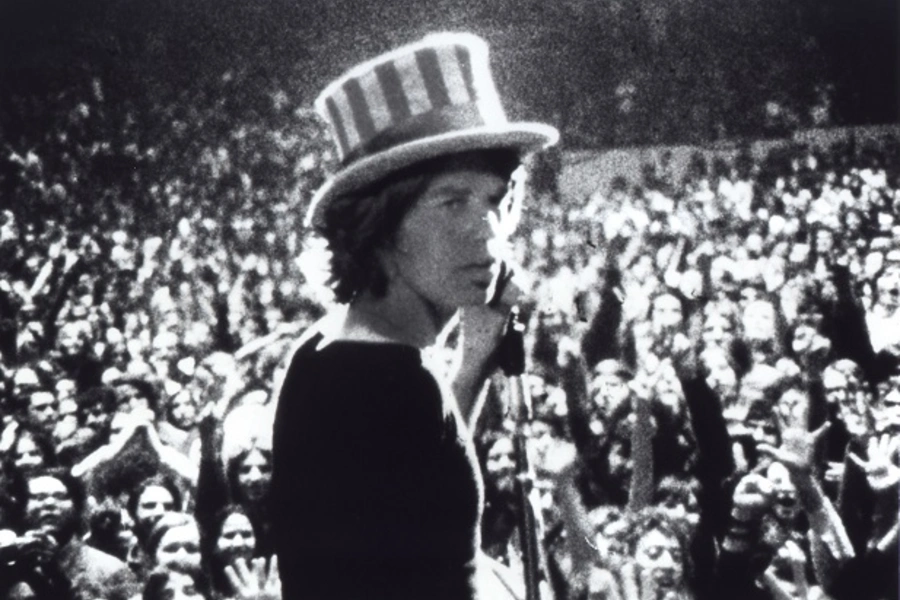 Two years ago, I posted my picks for "The Twenty Best Vietnam Protest Songs." I compiled the list as part of a series of posts commemorating the fiftieth anniversary of the first U.S. combat troops arriving in Vietnam. Of course, any time you create a list, people point out what you inexplicably left off it. Since today is the forty-seventh anniversary of the  shootings at Kent State University,which led Neil Young to pen the classic song, "Ohio," I am sharing some of the protest songs people wrote to say should have been on my original list. 
Sam Adams wrote that "every show for the troops I went to in Vietnam, except the Bob Hope Show, always closed with what was recognized as the G.I.'s Vietnam Anthem." "We Gotta Get Out Of This Place," the 1965 hit by Eric Burdon and the Animals.
William Shelton voted for another classic song by Eric Burdon and the Animals, 1968's "Sky Pilot."
Gregory Ganz liked "I'm your Captain (Closer to Home)"(1970), which was written and sung by my favorite band from Flint, Michigan, Grand Funk Railroad. Gregory says it "played the last song of any band in Vietnam. We all sang and the tears were there." 
Phil Feon chided me for omitting another Grand Funk Railroad song, 1972's "People, Let's Stop the War."
A friend who loves jazz said that "Compared to What" (1971) by Les McCann and Eddie Harris should have been on the list. The song has the stanza: "President's got his war/Folks don't know just what it's for/ Nobody give us rhyme or reason/ Have one doubt/ They call it treason." 
Geoff E wrote that another song to consider "Find the Cost of Freedom" (1970) by Crosby, Stills, Nash & Young.
Jack says I forgot Ewan MacColl's classic 1954 folk song,"Ballad of Ho Chi Minh."
Dennis wondered why "Two Hangmen" (1969) by Mason Proffit wasn't on my list. 
Nick Miller was surprised that he "did not see  'Gimme Shelter' on this list." Consider that 1969 classic by the Rolling Stones now added. 
Bob T asked, "How can you leave out "Sam Stone" (1971) by John Prine? The epitome of tragedy." When you limit yourself to twenty picks, some classic songs won't make the list. 
Steven C. Gavin wrote in response to my list that Vietnam "was the 'Rock & Roll War.' Our music in Nam was so important to the young impressionable persons we were. The cassette player was tuned to CCR "Run thru the Jungle," or at the CBC Bar with the music, black lights, posters but most of all the music, lyrics without the Asian twang bur real American voices from these young hip Vietnamese kids. They day the music died was 4-7-1971 at approx 18:15 hrs (6:15pm) the 40 lbs of explosives went off killing one GI, A1C Grover and a young Vietnamese girls." The CBC Band Steven is referring to was a popular Vietnamese band in Saigon that  covered rock classics. On April 8, 1971 a bomb exploded at the CBC bar, the venue from which the band took its name, killing two people. Band members now live in Houston, Texas. 
As always, my thanks to all those men and women who served in Vietnam for the sacrifices they made and the burdens they bore—and may still be bearing.