Fifty Years After "Earthrise," We Are Racing Toward "Earthset"
Fifty years ago, a photo of Earth rising beyond the lunar horizon captivated the world and inspired the modern environmental movement. Humans have since despoiled the planet to the brink of environmental catastrophe.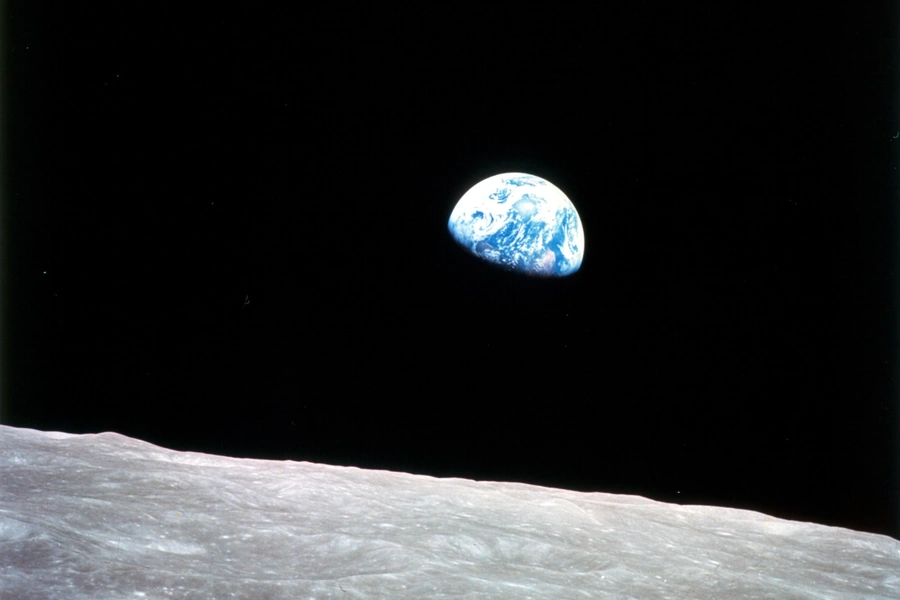 In an opinion piece recently published on CNN.com, Kyle L. Evanoff and I argue that the past fifty years have shown the hope implicit in the influential "Earthrise" photograph to be misplaced. 
Fifty years ago, astronaut Bill Anders captured an iconic photo of Earth. Looking out a window of the Apollo 8 spacecraft on Christmas Eve, 1968, he glimpsed a splash of blue beyond the lunar surface. After a fumbling exchange in zero gravity, his crewmate Jim Lovell extended a roll of 70 mm color film. At 16:39 Universal Time, 240,000 miles from home, Anders aimed his Hasselblad camera and brought our world into focus in one of history's most famous photographs.
"Earthrise" transformed the first crewed mission to orbit the moon from a nationalistic bid for prestige in the Cold-War-era space race, into something more profound: a dawning appreciation of humanity's common destiny on a fragile planet in the vacuum of space.
Unfortunately, our oasis has begun to fade. And the fault lies not in our stars, but in ourselves. Rather than being wise stewards of Earth, we have despoiled it to the brink of environmental catastrophe.
Read the full piece here.