Friday Asia Update: Top Five Stories for the Week of October 25, 2013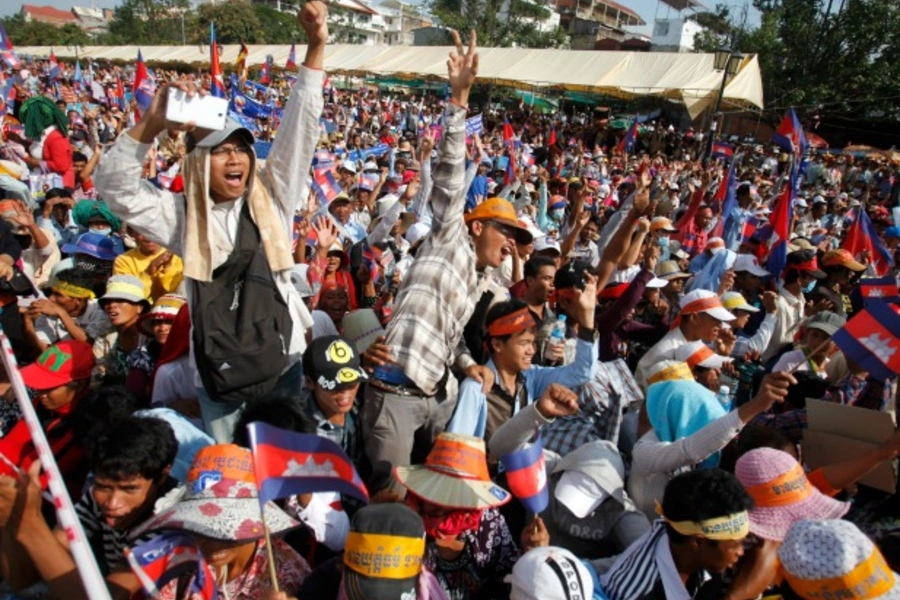 Sharone Tobias and Will Piekos look at the top five stories in Asia this week.
1. Turkey and China might coproduce air missile defense system. Turkey, a member of NATO and a U.S. ally, is in discussions to coproduce a long-range air and missile defense system with China Precision Machinery Import and Export Corporation, a Chinese firm that is under U.S. sanctions for violations of the Iran, North Korea, and Syria Nonproliferation Act. The United States is "very concerned" by the $3.4 billion deal and its potential ramification for allied air defense, as the Chinese system would not integrate well with existing NATO defense infrastructure. Turkish prime minister Tayyip Erdogan said on Friday that Turkey would be open to new offers from other companies, including the American company Raytheon, if the deal did not come to pass. A Chinese Foreign Ministry spokeswoman said on Friday that the United States should not "politicize the relevant normal commercial competition."
2. Cambodian opposition organizes protests against election fraud. The opposition Cambodia National Rescue Party (CNRP) organized a three-day rally in Phnom Penh, attended by tens of thousands of protesters, calling for an independent investigation into alleged election fraud. Thus far the protests have been peaceful. The CNRP also solicited opinions on the political deadlock from the United Nations and countries such as the United States and the UK. Prime Minister Hun Sen and his new government have rejected these calls; the CNRP, which is boycotting parliament, already gained far more seats in July elections than anticipated, and the Mr. Hun Sen is unlikely to relinquish his twenty-eight years of rule.
3. Japan secrecy bill worries free speech advocates. Japanese prime minster Shinzo Abe is drafting a state secrets act that would expand the definition of official secrets and charge journalists convicted of disobeying the act with up to five years in jail. Abe argues that the law is vital to establishing a more robust national security framework, which will include creating a U.S.-style National Security Council to coordinate across various national security and intelligence agencies. The  prime minister's Liberal Democratic Party has previously sought but failed to enact such a law—critics fear that it will restrict the ability of the media to serve as a watchdog. Some activists have drawn parallels between this law and World War II-era Japan. Japan is currently less punitive towards leaks that many other countries, where civil servants who divulge secret information to the media are only subject to one year in prison.
4. Wal-Mart to expand China operations. The world's largest retailer announced on Thursday that it plans to add as many as 110 new stores over three years in China, many of them in third- and fourth-tier cities. Wal-Mart has around 400 stores in China with about 90,000 staff; the new branches will create as many as 19,000 new retail jobs. The Arkansas-based retailer will be closing less profitable stores and overhauling others in the face of stiff local competition.
5. Starbucks the latest target of Chinese state media. CCTV ran a special report this week accusing Starbucks of price-gouging and charging "outrageous" prices for its coffee, leading some to speculate that the Seattle-based company will be the next foreign company to face scrutiny in the Chinese market. The report faced wide derision on Chinese social media, where many users ridiculed CCTV's decision to attack Starbucks instead of deal with substantive social issues.
Bonus: Move over, iPad. Here comes North Korea's tablet. The Korea Computer Center in North Korea has created a tablet computer for "people to study revolutionary ideas." The tablet has a multilanguage dictionary, games, and an encyclopedia of North Korean "immortal history." It is not able to connect to the internet but is allegedly able to connect to North Korea's intranet. You can find a comprehensive review of the device here.