The G20 Finally Becomes Something to Talk About
This year's G20 Leaders' Summit in New Delhi was a major win for India, but whether it was a victory for the rest of the G20 members remains unclear.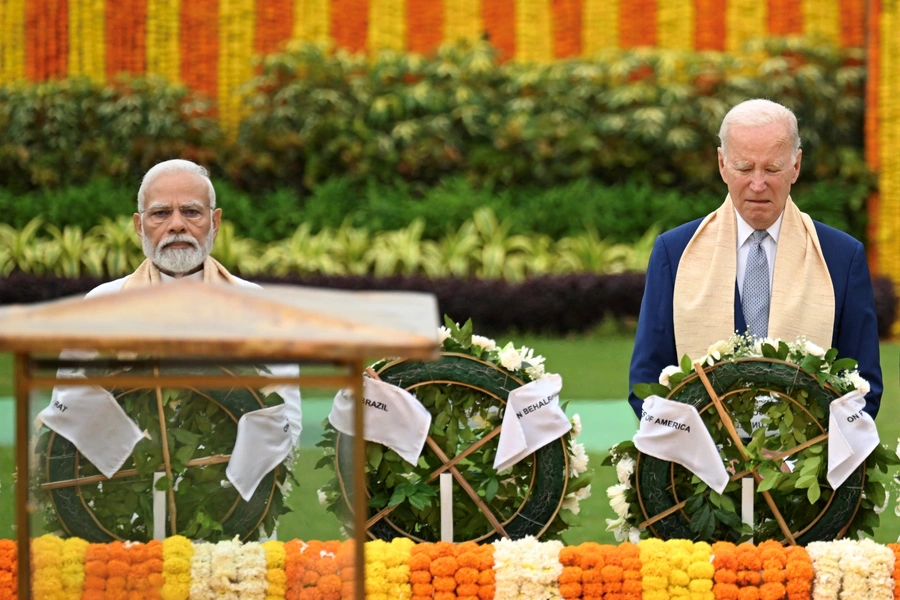 Leaders from the world's 19-largest economies and the European Union met last week for the Group of 20 Leaders' Summit in New Delhi. India used the opportunity to turn what is usually a staid affair into a shiny coming out party, celebrating its G20 presidency and rising power status. The two-day summit was the culmination of a year-long national extravaganza, with over 200 meetings in 56 cities, and G20 education campaigns all topped with splashy posters of Prime Minister Narendra Modi's face. The G20 yielded success for India in spades. But whether it yielded similar success for the forum as a whole is not so clear. 
India has long claimed to be a leading country in the Global South, but its relationships with the West have been fraught. Now, India is occupying the enviable position of being feted by Western leaders and counts the United States and France as two of its most important partners. This creates the opportunity for India to bridge the gap between the West and the Global South. 
India turned the G20 into the public forum that would display this new role, and it succeeded in three important ways. Having astutely asked Global South countries at an earlier forum what issues they wanted brought forward, India's G20 agenda was devoted to furthering the interests of developing countries—climate financing, sustainable lending, multilateral bank reform, food security, and health and digital public infrastructure were all on the table. The forum was also marked by a transformation from the G20 to the G21, welcoming the African Union as a new member. This was a significant win for India, which had championed the AU's inclusion.
To continue reading, please see the original article on Barron's.
Clare Harris is a Research Associate for India, Pakistan, and South Asia at the Council on Foreign Relations.