Gains Against Poaching at Risk in Southern Africa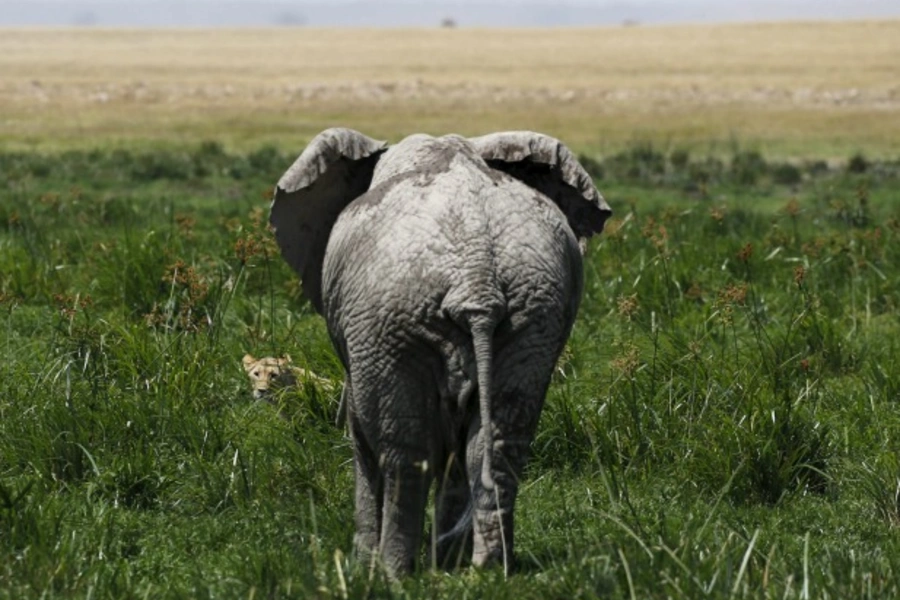 This is a guest post by Allen Grane, research associate for the Council on Foreign Relations Africa Studies program.
In recent years, southern Africa has been the last bastion for elephant protection. Countries such as Botswana, Namibia, South Africa, Zambia, and Zimbabwe have been regarded as the leaders of elephant conservation in Africa. While countries like the Democratic Republic of the Congo and Tanzania have seen substantial decreases in their elephant populations, many southern African countries have seen an increase in their numbers.
In this light, it is all the more worrying that certain areas of southern Africa are being targeted by elephant poachers. The first sign was in South Africa's famed Kruger National Park in May 2014. For the first time in over ten years, poachers entered the park with the intent of killing an elephant for its tusks and succeeded. (While South Africa's elephants have been relatively safe over recent years, its rhinoceros population is under serious threat.) By the end of 2015, the number of elephants poached in Kruger had reached twenty. Compared to the thousands killed in Tanzania this number is small, but it is worrying, nevertheless.
Perhaps more alarming is a recent study conducted by the Great Elephant Census in Zambia. While the elephant population across that country is stable, the southern regions of Zambia have witnessed declining numbers due to poaching. Sioma Ngwezi National Park in particular has seen a catastrophic decline in its elephants. In fact, the survey only identified 48 live elephants compared to 280 elephant carcasses. Sioma Ngwezi is in the southwestern corner of Zambia, bordering Angola and Namibia, and just over forty miles from Botswana. The potential for poachers to move between countries and parks is very high, which could place populations in all four countries at risk. The southern African country of Mozambique, which has seen high levels of poaching, has faced its greatest threat of poaching in Niassa National Park, a park that has a common border with Tanzania.
Until now the great success of southern African countries has been due to their willingness to prioritize conservation and protect their elephant populations. Unfortunately, these countries don't have the resources to train and equip their park services and rangers to cover all of their territory, meaning that there will always be 'safe zones' where poachers can operate with near impunity. Until the market for illicit elephant ivory is eliminated, it is likely that we will continue to see these poaching hotspots, despite the hard work of local governments and conservationists.