Global Conflict This Week: Cease-Fire Halts Gaza Cross-Border Exchange
Developments in conflicts across the world that you might have missed this week.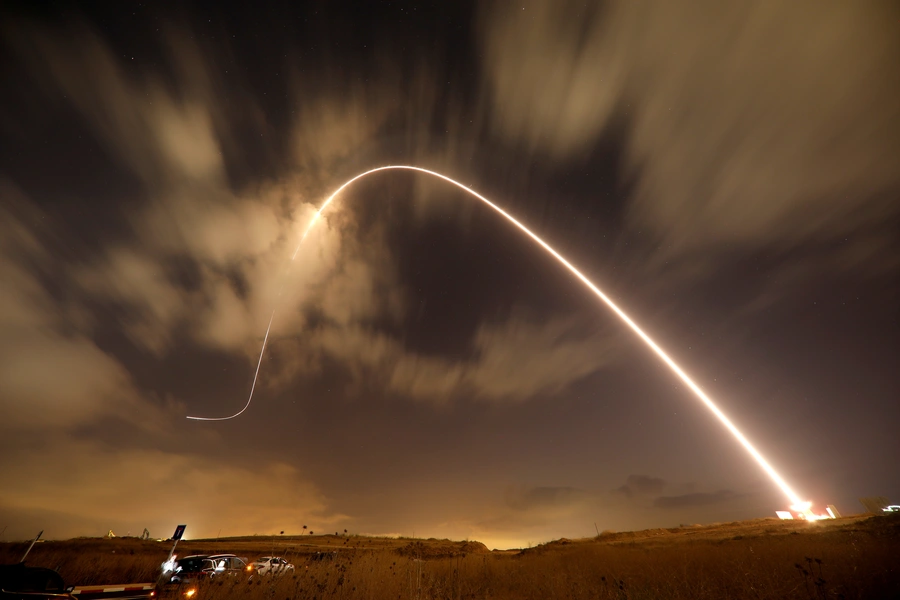 Welcome to "Global Conflict This Week," a series that highlights developments in conflicts across the world that you might have missed this week. Stay up to date on these conflicts and others with the online interactive, the Global Conflict Tracker, from the Center for Preventive Action (CPA).
Gaza Protests May Test Friday Cease-Fire
The week began with truce talks to calm tensions between Israel and Hamas, the purpose of which Israel said was to ease its blockade of Gaza in exchange for a cessation of hostilities by Hamas militants. A two-day flare-up of violence then erupted, and Israeli strikes in response to rocketfire from Gaza killed three Palestinians. An Egypt-brokered cease-fire quieted the escalation, but weekly border protests expected to resume on Friday may test the truce.   
CFR's Robert Danin discusses the Trump administration's relations with Palestinian leadership. More on the Israeli-Palestinian conflict »
UN Condemns Strike That Hit Bus of Yemeni Children
At least forty-three people were killed and sixty-one wounded in strikes in northwest Yemen, one of which hit a bus carrying children. The United Nations condemned the attack, which Houthi rebels and local officials blamed on the Saudi-led coalition. The coalition said the strikes targeted Houthi missile launchers used to attack Saudi Arabia. The Pentagon, which supports the coalition with aerial refueling and intelligence, said it promotes "best practices" for reducing civilian casualties.
Separately, an Associated Press investigation revealed that the Saudi-led coalition in Yemen struck deals with al-Qaeda in the Arabian Peninsula to withdraw from areas the militants controlled in southern Yemen. The deals gave al-Qaeda militants safe passage to retreat with weapons and cash and integrated hundreds of fighters into coalition forces.
South Sudan Leaders Agree to Share Power
President Salva Kiir and rebel leader Riek Machar signed a power-sharing deal this week, agreeing to keep Kiir in office and return Machar to the vice presidency. Top offices will be distributed among the rival parties, as well as six other groups. Kiir then pardoned Machar and granted an amnesty to "other estranged groups who waged war" against the government. Uganda's President Yoweri Museveni says he hopes the agreement means that about one million South Sudanese refugees will return home by January.
CFR's Abigail Van Buren highlights how political splintering and external economic interests may spoil progress toward peace. More on the civil war in South Sudan »