Peace and Security in Africa: A Shared Transatlantic Goal
Despite a rift in the relationship, the United States could work with Europe to help African states achieve their peace and security goals.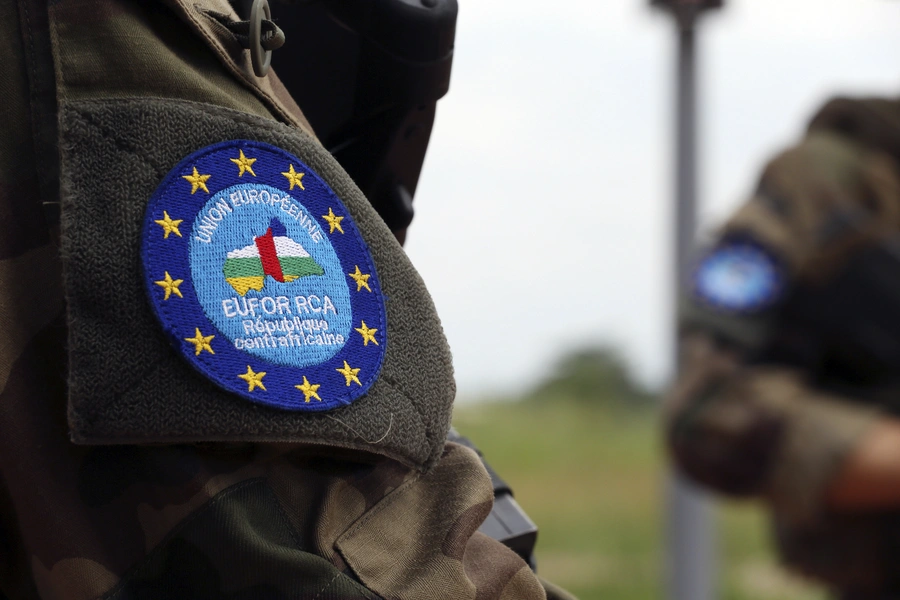 In 2013, the African Union laid out an extraordinarily ambitious goal of "silencing the guns" and achieving a conflict-free continent by 2020. Five years on, it is as clear as ever that, while the timeframe is unrealistic, the overall goal of ending the armed conflicts that plague parts of the continent remains not just admirable, but vital for Africa's security as well as that of the rest of the world. Conflict prevention and mitigation in Africa should provide fertile ground for international cooperation, particularly between the United States and Europe.
In pursuit of their own interests, both Europe and the United States devote significant resources to peace and security challenges in Africa. Both parties are frustrated by the limits of UN peacekeeping in overcoming chronic challenges. Both sides of the Atlantic seek to degrade and ultimately defeat terrorist organizations with global ambitions and potential global reach that are present and active on the continent. There is a shared understanding that development and political strategies should address institutional weaknesses and alienated, marginalized populations, as these factors represent real vulnerabilities that terrorist organizations can and do exploit.
Of course, American and European perspectives do not always completely align. Europeans, by virtue of proximity, feel acutely the consequences of displacement and migration that stem from conflict and instability, and this can sometimes lead to different conclusions about how to balance stability and governance concerns. Transatlantic partners can and do argue over financial burden-sharing, perhaps most notably in the cases of the hybrid and ad-hoc peacekeeping and peace enforcement arrangements that have developed in Somalia and the Sahel.
Equally, given the current political realities on both sides of the Atlantic, some potential areas of mutually beneficial cooperation are unlikely to bear fruit now, and it would be foolish to waste time and energy on nonstarters or irritants. In the near term, there are real limits to U.S. capacity and credibility in helping to reform the global architecture around refugees and migration, an issue with major implications for African stability. Likewise, a U. S. government that is uncomfortable with even acknowledging climate change or taking seriously its responsibility to address it is unlikely to take a broad view of the way climate change has and will continue to exacerbate tensions and contribute to conflict.
But low-hanging fruit remain. There is a real chance to both deepen some types of ongoing cooperation and embark on new joint efforts, ranging from improving current, narrowly focused efforts to addressing broad structural deficiencies. For example, working with partners in the Lake Chad Basin, the United States and the European Union could help develop more clearly defined objectives and complementary political strategies, knitting together sets of strong relationships into a more cohesive attempt to address underlying causes of fragility. Key European and African partners could work with the United States to continue to push for reforms to UN peacekeeping and bring an end to the era in which mission after mission has been set up to fail, plagued by an epidemic of sweeping mandates paired with very limited resources.
In the United States and Europe, the eye-popping realities of African demographics have analysts worried about the future. By 2034 Africa will have a labor force larger than China or India. But the long-held assumption that African states would capitalize on their demographic dividend by building up their manufacturing sector and using it to drive development the same way Asian states did has run aground on the realities of twenty-first century automation. With an eye toward the long-term, the United States and Europe can make a concerted effort to bring more African voices into the global conversation about the future of work, to help strengthen the connective tissue between African educational institutions and the labor market needs of the future, and to incentivize job creation on the continent as an explicit part of a commercial and development agenda.
Finally, Africa is a region where, too often, conflict prevention is given insufficient attention because local and international actors are distracted by ongoing conflict mitigation and resolution. If an ounce of prevention is worth a pound of cure, then those in the Donald Trump administration who are deeply concerned about burdensome UN peacekeeping assessments ought to be vigorously shoring up diplomatic expertise and resources for defusing tensions and getting out in front of ominous trends. Sadly, the current administration's distaste for its own diplomatic corps makes this unlikely. But it also makes cooperation and consultation with partners in Europe and elsewhere all the more important, since the United States may not have seasoned people in place to gather the kinds of insights needed to formulate smart prevention strategies, or to pursue the kinds of dialogues that can stave off confrontation. We will need to rely on the diplomatic strength of others to make progress.
Of course, any successful transatlantic collaboration on African peace and stability issues will fail without African buy-in, and the more assertive African Union and its member states must be understood as critical partners in originating and executing strategies to reduce and prevent conflict on African soil. Other partners, including but not limited to China, may find their own interests sufficiently implicated to make significant contributions as well; these issues are by no means relevant only to transatlantic partners. But perhaps working to help African states achieve their peace and security goals could be a productive avenue for longtime partners struggling with rifts on other issues.