Global Conflict This Week: Islamic State Attacks in Jalalabad
Developments in conflicts across the world that you might have missed this week.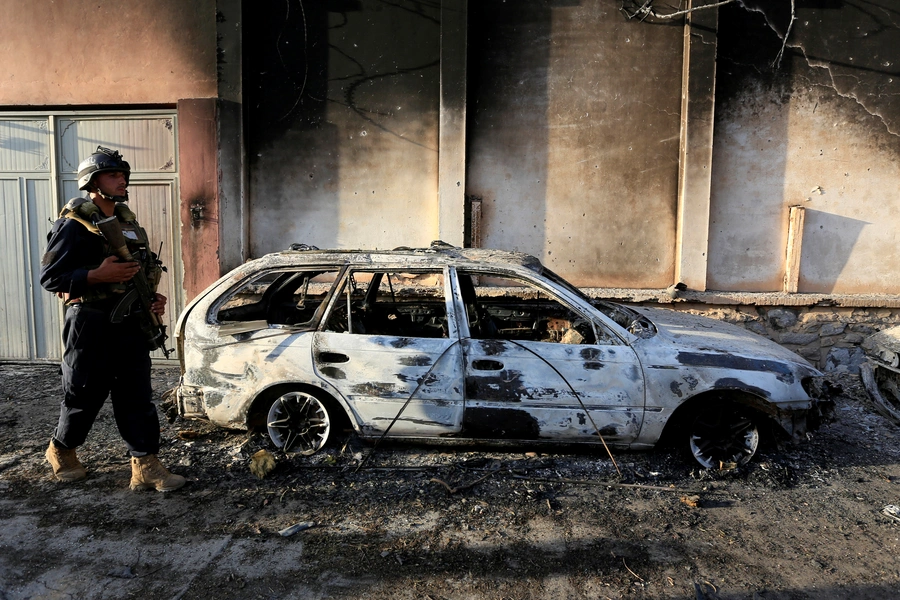 Welcome to "Global Conflict This Week," a series that highlights developments in conflicts across the world that you might have missed this week. Stay up to date on these conflicts and others with the online interactive, the Global Conflict Tracker, from the Center for Preventive Action (CPA).
Islamic State in Afghanistan Attacks in Nangarhar, Surrender in Jowzjan
On Saturday, an attack carried out by two gunmen on a midwife training center in Jalalabad, capital of eastern Nangarhar Province, killed three staff members. The self-proclaimed Islamic State claimed responsibility. On Tuesday, an attack on the Department of Refugee Affairs in Jalalabad killed fifteen people. A government spokesman said the Islamic State was likely responsible for the attack. Last month, a UN report showed a record number of civilian casualties in Afghanistan over the first half of the year, 52 percent of which were attributed to Islamic State attacks.
On Wednesday, more than two hundred Islamic State fighters and two senior commanders in northern Afghanistan reportedly surrendered to Afghan government forces in Jowzjan Province. The Islamic State fighters had allegedly fled a days-long Taliban assault on territory they controlled to avoid capture by the insurgent group.
CFR's Michael P. Dempsey details why the Islamic State threat has not gone away. More on the war in Afghanistan »
Yemen's Houthis Halt Attacks, Saudi-led Coalition Bombs Water Supply
Houthi rebels said Tuesday they will unilaterally halt attacks in the Red Sea for two weeks in support of efforts to find a political solution to the conflict.
Over the past week, Saudi-led coalition airstrikes targeted facilities providing the majority of the water to Hodeidah, the main entry point for humanitarian supplies in Yemen.
Developments in the Golan Heights
Russia's special envoy to Syria reportedly said that Iranian forces have withdrawn heavy weapons in Syria to eighty-five kilometers away from the Israeli-occupied Golan Heights; an Israeli official claimed the pullback was insufficient. On Wednesday, the Israeli military said it killed seven Islamic State militants attempting to infiltrate the country from Syria in the Golan Heights. Separately, a Russian spokesman said that UN peacekeepers, now accompanied by Russian troops, resumed patrols in the area.
Government forces also reclaimed territory in the province of Daraa from an Islamic State affiliate, meaning the regime now has full control of the southern areas where protests against President Bashar al-Assad began in 2011.
More on the civil war in Syria »
Mali's Elections Marred with Violence
During Sunday's presidential election, armed attacks and other violence disrupted about one-fifth of Mali's polling stations. An al-Qaeda affiliate claimed responsibility for a mortar attack on a village in the northern region of Kidal. Late on Tuesday, gunmen attacked a convoy carrying election materials in Mali's south-central region of Segou, leading to a shootout that killed four soldiers and eight attackers.
More on the destabilization of Mali »