Global Conflict This Week: Ukraine Joins NATO Air Exercises
Developments in conflicts across the world that you might have missed this week.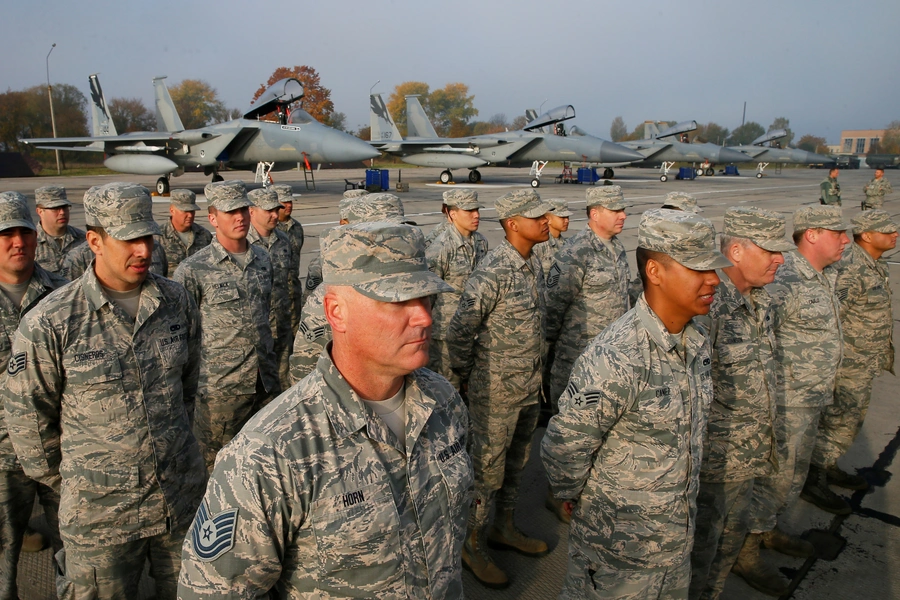 To help inform the eleventh annual Preventive Priorities Survey, the Center for Preventive Action (CPA) is soliciting suggestions for potential conflicts that could erupt or escalate next year and would impact U.S. interests. Submit your responses through this survey by Thursday, October 18. 
Welcome to "Global Conflict This Week," a series that highlights developments in conflicts across the world that you might have missed this week. Stay up to date on these conflicts and others with the online interactive, the Global Conflict Tracker, from CPA.
Dozens Killed on Seventeenth Anniversary of the War in Afghanistan
At least thirty-five Afghan security forces and nineteen civilians were killed on Sunday, the seventeenth anniversary of the start of the war in Afghanistan. Over the past week, Taliban attacks across thirteen provinces killed nearly one hundred Afghan security forces personnel and thirty-one civilians.
The Taliban also vowed to obstruct upcoming parliamentary elections scheduled for October 20. A suicide bomber targeted an election rally last week, and a parliamentary candidate was killed in an attack on Tuesday.
More on the war in Afghanistan » 
Ukraine Joins NATO Air Exercises
Ukraine, the United States, and seven North Atlantic Treaty Organization (NATO) member countries began the Clear Sky 2018 war games, a twelve-day series of air exercises involving seven hundred troops in western Ukraine. 
On Tuesday, ammunition at an arms depot in northern Ukraine began exploding, resulting in widespread fires and the evacuation of more than twelve thousand people from the area. The Ukrainian government deployed aircraft on Wednesday to fight the still raging fires and said it is investigating "possible sabotage." 
More on the conflict in Ukraine »
North Korea Will Allow International Inspectors to Visit Missile and Nuclear Sites
U.S. Secretary of State Mike Pompeo said that Kim Jong Un is ready to allow international inspectors to visit a missile engine testing facility and the Punggye-ri nuclear testing site. South Korea is also considering lifting sanctions against North Korea.
View the timeline of North Korean nuclear negotiations and learn more about the North Korea crisis »
Rebels Withdraw Heavy Weapons From Syria's Idlib Province
Following an agreement brokered by Russia and Turkey, rebel groups in Idlib Province removed missiles, mortars, and rockets from the frontlines to create a buffer zone between the rebel groups and government forces. Militant groups, including Hayat Tahrir al-Sham, now face an October 15, 2018, deadline to withdraw from Idlib.
Syrian President Bashar al-Assad announced this week that he will grant amnesty to men who deserted the military or avoided military service during the civil war; the offer does not extend to those that fought against the government. 
In eastern Syria on Thursday, the self-proclaimed Islamic State launched a counteroffensive targeting U.S.-backed Syrian Democratic Forces. The Islamic State captured several dozen hostages.