Guest Post: Miller and Stares on Atrocity Prevention
August 15, 2011
Blog Post

Blog posts represent the views of CFR fellows and staff and not those of CFR, which takes no institutional positions.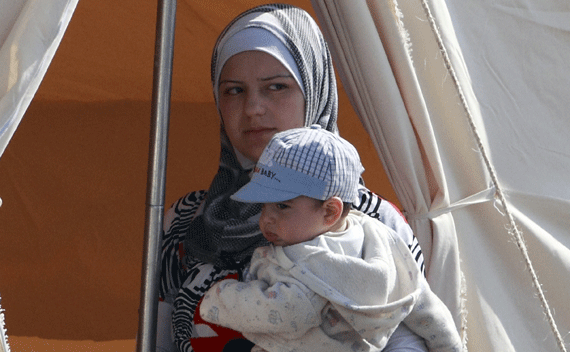 Two weeks ago the Obama administration unveiled a new policy for preventing and responding to mass atrocities and genocide. The policy, formally known as Presidential Study Directive (PSD) 10, has been criticized by some as "the latest justification for continual U.S. interventionism." I asked Andrew Miller and Paul Stares, who just published a new CFR Expert Brief on PSD-10, to explain what the new policy proposes and to assess the chances it will work. Here is what they had to say:
PSD-10 explicitly aims to broaden the range of potential responses available to the president from simply doing nothing or "sending in the Marines." As it states, "The actions that can be taken are many—they range from economic to diplomatic interventions, and from non-combat military actions to outright intervention." Notably, the directive emphasizes preventive measures, which can save the most lives and significantly reduce the cost of responding.
Having a broader array of policy tools will mean little, however, if top decision-makers are unaware of potential atrocities. When officials raise "red flags," their concerns can be routed to a new interagency body, the "Atrocities Prevention Board." This mechanism was sorely missing during the 1994 Rwandan genocide. As Bill Clinton's national security advisor Tony Lake once remarked, Rwanda wasn't a "side-show" for decision-makers, it was a "no show."
With atrocity prevention now a presidential priority, PSD-10 also provides a high-level mandate for the military and civilian agencies to prepare for outbreaks. Presidential approval is especially important given the continued cutting of national security funding. The House appropriations subcommittee that oversees the State Department's budget proposed $8.6 billion in cuts for FY2012, and the debt ceiling extension deal will reduce national security spending by at least $350 billion over the next decade.
The directive alone will not make timely and coherent responses to atrocities a fait accompli. Tough questions remain:
First, will the Atrocities Prevention Board become "mainstreamed" within the national security apparatus? George W. Bush, for instance, made good faith efforts to improve the U.S. government's crisis response mechanisms that his own bureaucracy either marginalized or ignored.

Second, will future presidents make atrocity prevention a top priority? The Clinton administration established the Atrocity Prevention Inter-Agency Working Group in 1998 only to have it disappear when Bush took office two years later. The Atrocities Prevention Board could very well suffer the same fate unless Obama administration officials design it to have bipartisan appeal.

Third, and most important, to what extent will the American people be willing to use national resources to stop atrocities?
The answer to this final question largely depends on the outcome of the Libyan intervention. Public support for the mission has steadily slipped with only 24 percent of likely voters supporting it compared to 43 percent in late March. If Libya descends into a quagmire, the American public will become more reluctant to support military intervention in response to future atrocities. This possibility makes institutionalizing the preventive measures resulting from PSD-10 all the more essential.